Customer support is the assistance you provide to your consumers before, during, and after they purchase and utilize your products or services. It is important to keep it in mind to make their experience with you as simple and enjoyable as possible.
If you want to keep clients and grow your business, you need to provide exceptional customer service.
Customer support nowadays extends well beyond traditional phone support centers.
It can be accessed through email, the web, text messages, and social media. Many businesses also offer self-service assistance, allowing customers to obtain answers at any time of day or night. It's a crucial component of your company's promise to its customers.
Here are the best customer support tools you need to use in 2022.
Zendesk

Zendesk is a popular customer service-focused business software that many online business owners use on their websites. Through its features, it increases client engagement and, as a result, helps you achieve higher customer satisfaction.
Zendesk is created to make it easy for your team to prioritize certain customer issues when they have numerous active ones at one time. Its automated lead synchronization will help you be more efficient.
With this tool, you can optimize the sales channel together with the sales team. It allows you to make the construction of a list of possible clients. There is also the ability to quickly import data and the enrichment of client information.
Sprout Social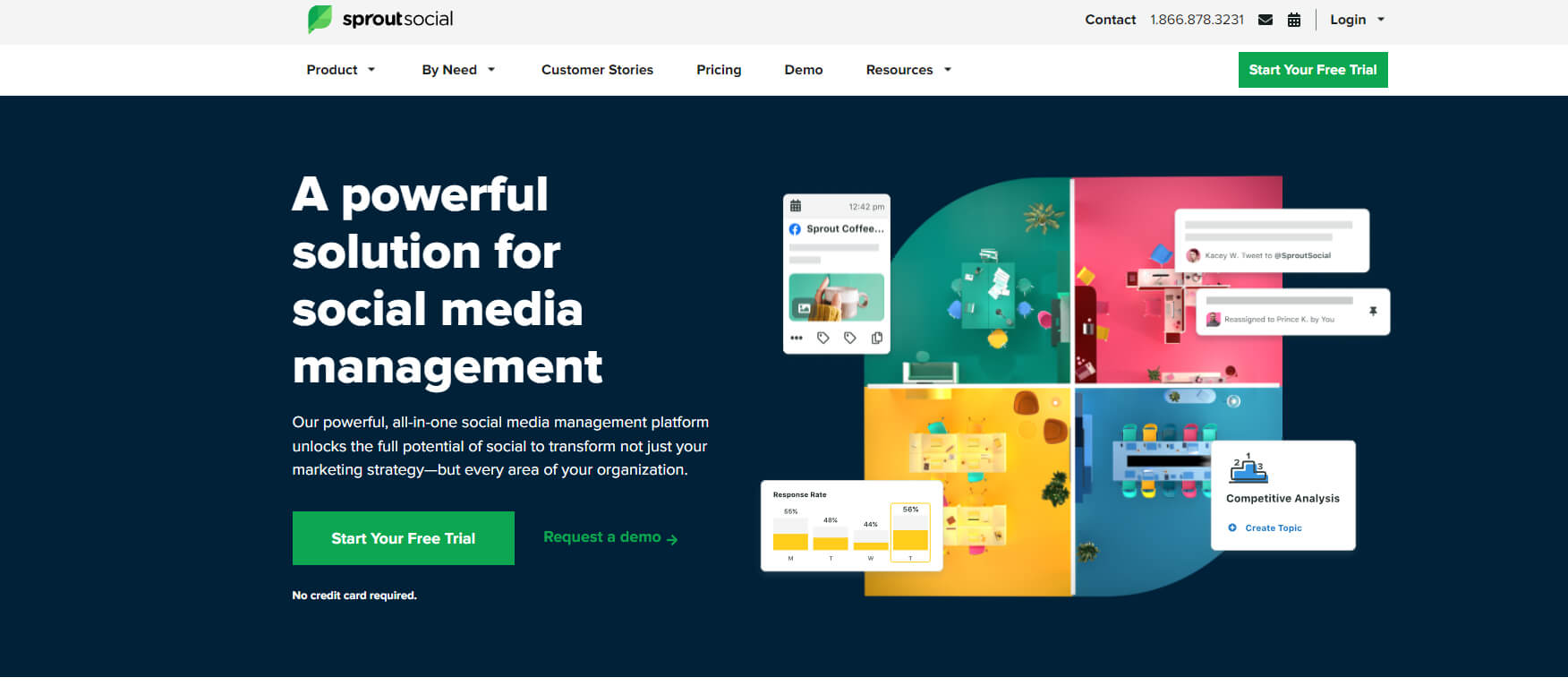 Sprout Social is a basic social media management platform built especially for enterprises and brands. It integrates post submission, progress tracking, analytics, and publication in its bundle. You can use the trend tracking feature to keep track of subjects, keywords, and tags. You can see a summary of recent categories, searches, and opinions.
Sprout Social's Smart Inbox feature allows you to manage communications with ease. This is probably one of Sprout Social's most important features. So many people love it because it's a simple and direct, straightforward approach to remain on top of new messages and trends.
In social media time frames, you may manage private messages, likes, and other forms of interactions. You can also personalize it by dividing it into individual inboxes and independently creating things for each portion of the activity.
SolarWinds

SolarWinds is a tool that runs on your web server. It is user-friendly as it creates a set of tools for system administration. It comprises the duties that support personnel must perform. Another amazing thing about this tool is that it also assesses and analyses everything that management must conduct.
This tool's reports keep track of performance in terms of service level agreements that you have with your customers. Customers can have access to data and reports if you provide them with measured support. If performance targets appear to have been violated, the dashboard notifies you, and the images on the console emphasize a failure. You can create date-related alarms to remind you of approaching contract deadlines. Workflows can be tweaked and escalated to help allocate resources to more important tasks.
Atera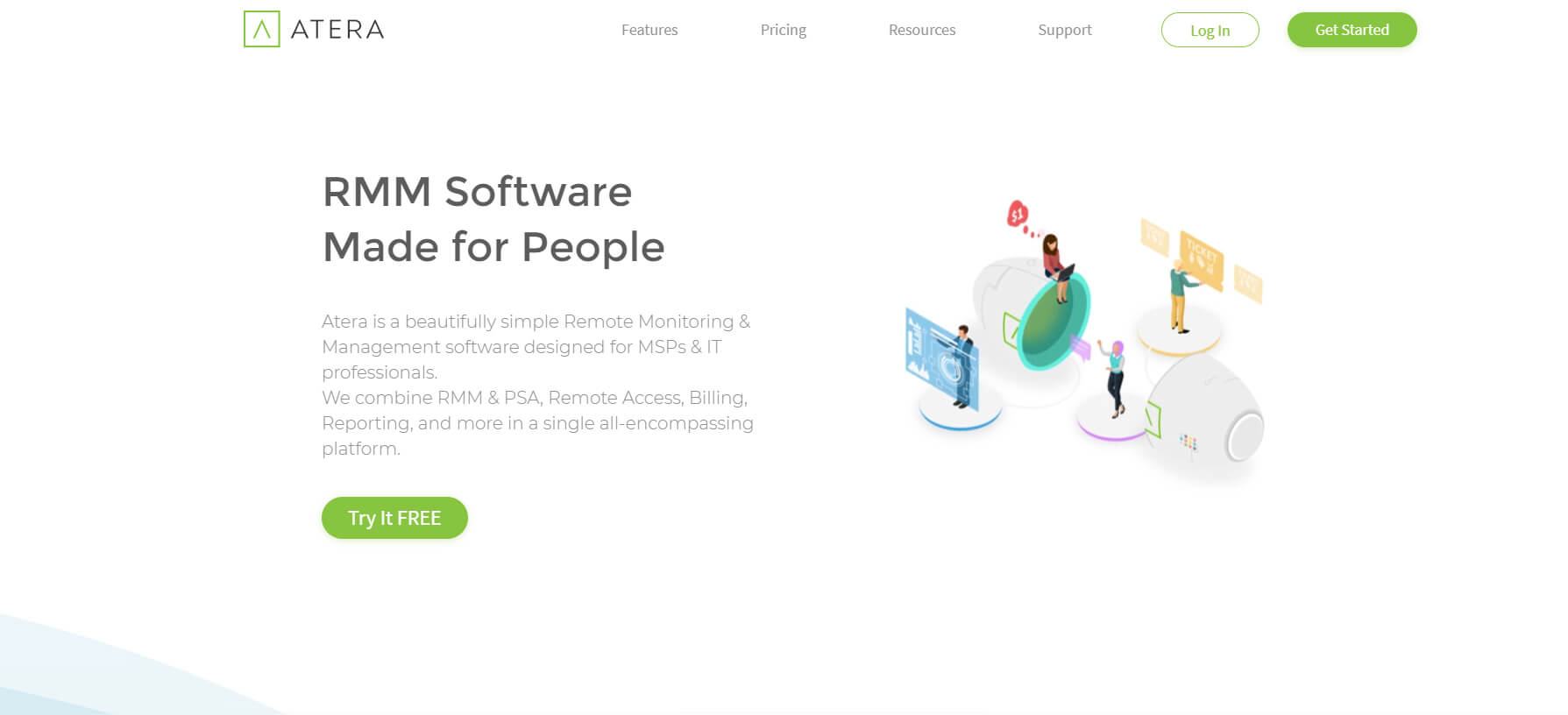 Atera is a platform for support teams that is geared toward managed service providers. This technology is also appropriate for a Customer Service desk in a multi-site organization. Any IT support manager needs Professional Services Automation as a team management module.
This tool is even more crucial for ancillary services delivered in the organization because it enables correct billing while tracking the service level agreement's performance targets. They give information on each client and user operator, and the customer manager can track contracts and contacts using the tools. It enables researchers to construct an equipment profile at a client's location and report on remedies to frequent problems.
Freshdesk

A knowledge base component, a user community forum, and a gateway for indexing and accessing papers are all part of the Freshdesk system. Customers may have concerns they'd like to discuss with you. The Team Gathering platform, which produces a record of conversations between team members, is a Freshdesk solution for such cases.
An online information desk can be supported by all of these channels and structures. Customers who are having problems with the company's products can also use the system. You can give users the information they need to look for pre-written tips before seeking personal assistance. A community forum to which technical support workers can contribute is one of the communication routes. Users can share tips, which decreases the need for IT support calls.
Conclusion
Customer support is typically at the center of a company's mission to deliver great service. That service needs to make customers feel valued and respected. While offering outstanding service may necessitate additional resources, time, and money, it will help you stand out from the competition. You will be able to establish a positive reputation among prospective consumers.
Using these customer support tools will motivate current customers to return to your business. Customer support's purpose is to promote long-term customer relationships, and strong customer service aids in developing those ties and establishing a true partnership in the long run.