WordPress plugins are important and must use tools to boost WordPress functionality. In this post, I will talk about the best plugins for WordPress site. These plugins will make your website functionality to work better.
Different types of WordPress plugins are used for different types of niche but we talk about WordPress plugin used by all niche. E.g. SEO WordPress plugin is used by every successful blog or website.
In the WordPress framework, there are many plugins that reduce a lot of work on your part. There are already 55,000 WordPress plugins and with each passing day, more WordPress plugins are added in the official WordPress plugin repository. This means every type of plugin is available to reduce your workload and at the same time boost functionality of your WordPress Website.
You will also find hundreds of plugins offering same features, all you have to do is choose the one that best suits your project.
You can find both free and premium WordPress plugins while most plugins are freemium. A freemium plugin is a free plugin which advanced features can be upgraded to the premium version.
One important thing I want to add is we should try to Use minimum WordPress plugins on the website because there is one big disadvantage that using more plugins can reduce the speed of your website.
Best Free WordPress plugins 2019
We have included some of the best WordPress plugins used by millions like SEO plug-ins, security plug-ins, speed optimizer, marketing plug-ins and social media plug-ins.
As mentioned above. These plugins help you ensure a robust, secure, SEO-friendly website with all the aesthetics necessary for your website. Let's explore them:
Akismet
The WordPress team (Matt and his team at Automattic) developed Akismet. It is one of WordPress ' default plugins included with every new core installation of WordPress. It is a spam-free plugin that monitors all comments and filters spammed comments.

I say it is one of the most important plugin. Newbies usually don't install it unless attacked by spam comment. Akismet is very important plugin to save you from spam comments.
You have to subscribe for its monthly plans to get Support for commercial sites, advanced stats and priority support. In addition to spam protection, premium plans provide advanced safety solutions.
Contact Form 7
WordPress Contact form 7 is one of the most frequently used plugins to generate lead forms. It can be easily integrated and deployed equally easily. Contact Forms 7 are even integrated with quality and premium themes because they offer high – level customization options.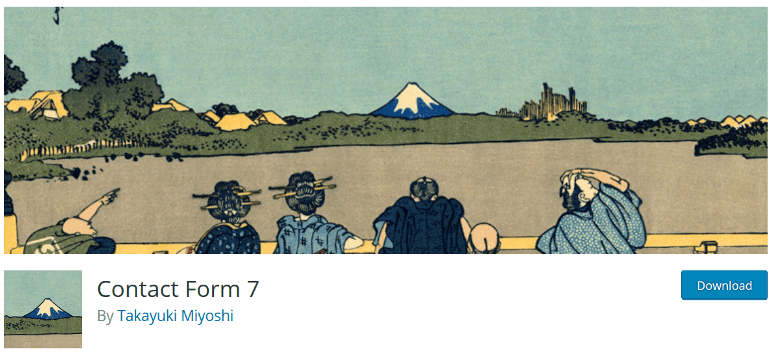 The "Contact" page is one of the key pages you need on a website. Whether you have a blog or a website of any size, you certainly need a contact page from which the audience can contact you.
A well-designed contact page is necessary to provide feedback on your work, for business deals or suggestions in general.
Yoast SEO
No doubt the main chunk of traffic for all websites is search engines. There are reports of regularly increasing numbers of internet users using search engines, making the importance of search engine optimisation more important than ever.

Fortunately, a great plugin for WordPress users like Yoast SEO exists. Yoast SEO is a fabulous plugin that guides you throughout the search to improve your search results and content. It focuses on content creation that is both useful and technically SEO-friendly for the user. The goal is to help the users, gain trust and sustain the rankings which they call sustainable SEO.
Check our Best Free Seo WordPress Plugins
WP Smush
Images are the great assets that can easily attract the attention of users for your post/page. Images allow you to send the message more than text ever can. By adding images your website becomes attractive and engaging.

This is a big advantage that your website becomes attractive to users but images take up a lot of storage space and slow down your website, page or a blog post. The solution is compressing an image and you can do it through WP Smush.
With the WP Smush plugin, you can compress and optimize the images without reducing image quality. The plugin optimizes your picture files with advanced compression technologies in JPEG, GIF and PNG formats and saves lots of storage space. It automatically compresses all your images. You can also manually smush your files in the media library.
Social Icons
Social media is without a doubt,  the most popular platform to share content, images or videos. The number of users on social media is growing–more people receive and share information via social media. Social media marketing nowadays is an important part of content marketing. You can use a free WordPress plugin like Social Icons to enhance your social media marketing.

Social Icons is an easy way to display popular social icons on your Website. You can use widgets or short codes to add social media icons to pages or posts. The plugin supports over 100 popular platforms for social media. It's easy to use and simple. You can install the plugin immediately and add social media icons in an attractive layout.
The plugin also provides additional customization options for icons, such as redesigning the icons and making them look like a square or round or grey background icon etc.
MailChimp for WordPress
MailChimp is one of the most popular email marketing services. This plugin allows you to manage subscribers, send emails and track results. The webmasters, business owners and bloggers are the main users of this great marketing tool.

MailChimp  WordPress plugins are very user friends and are very easy to integrate with the WordPress site. It is a free plugin which allows you to create beautiful opt-in subscribing forms to your WP blog or website.
You can also integrate this plugin easily with any other form like contact form, comment or checkout form. It supports all the important form plugins like Contact Form 7, WooCommerce etc.
Set up the plugin and start your campaign for email marketing immediately.
AMP
WordPress AMP plugin plays a vital role in Google's SEO (Search Engine Optimization) algorithm visibility for your site as it increases speed of website in mobile devices.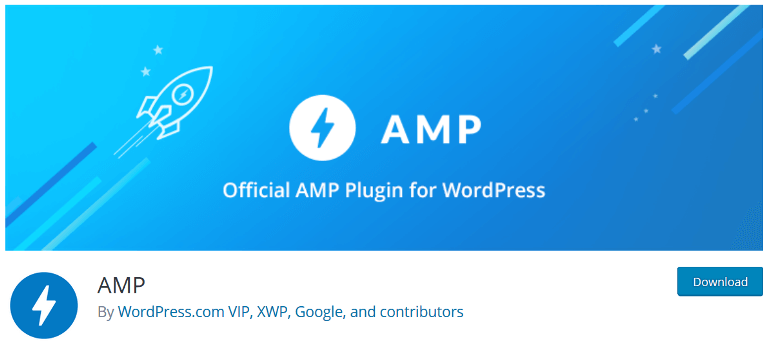 If a search engine analyzes that your website is not loaded quickly enough on a mobile device, Your website can be dropped down now in Google search result, when a user enters a relevant search. In this situation, your website will be dropped down in a Google search result.
WordPress AMP plugin is best utilized by blogs, startups and WordPress publishing sites. AMP is perfect for beginners and people who want the AMP optimization in their WP site.
Special Mention:
WooCommerce
If you are running an eCommerce website, then you need to add this plugin otherwise you don't need to install it.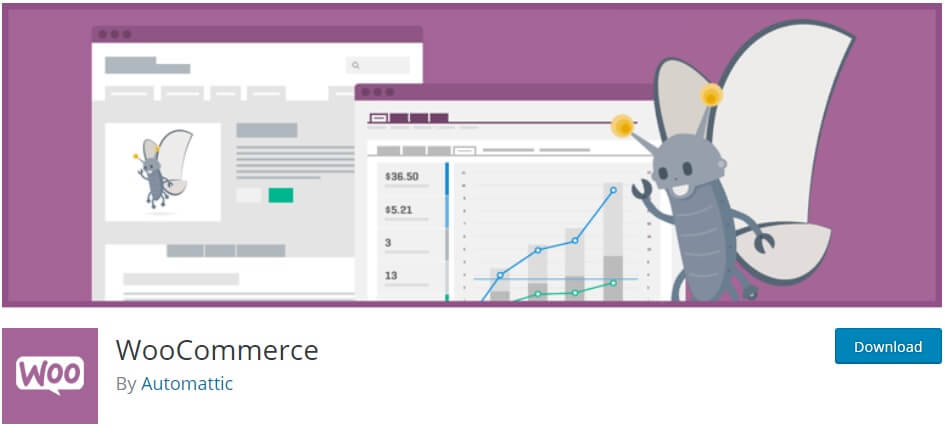 WooCommerce is one of the best plugins for WordPress if you want to add something to your website to sell. Basically, if you want to create an online store, it can be used quite efficiently. It features plenty of option to support you in building your eCommerce website.
You can offer several options to your customers via your online store. WooCommerce offers extensible shipping options. It offers free shipping, local pickups, flat rates etc.
You can sell anything from physical products to tickets, software and services. It also provides your customers with many payment options. They can check out via opting options like Cash, credit cards, cash on delivery, cheques or even PayPal.
It is the most important plugin for the eCommerce website.
Winding up
I know there are many plugins which I didn't mention like security plugin but I would suggest using SSL (most provided free by every hosting provider) and premium security plugin or if you cannot afford premium security plugin then I will suggest not to use it at all.
I also didn't mention any caching plugin. I would prefer to use simply gzip compression with CDN(content delivery network). No need to use caching plugins. They are very heavy and can slow down your website in reality.
However, if you are not aware of how to add Gzip code in the .htacess code file. Then learn here How To Enable GZIP Compression In WordPress.
These are the best plugins for WordPress that I see every website needs. As indicated above, the basic characteristics of these plugins improve site SEO, speed and safety. These plugins help you to market your content and products.
Write your feedback in the comment box below if you are using them already.
Have I missed any plugin you believe to be essential? If you suggest me any, I'd appreciate it.