Data privacy refers to a person's capacity to choose when, how, and to what degree personal data about them is shared with or conveyed to others. This personal information might include a person's name, address, phone number, and online or offline conduct. Many Internet users desire to regulate or restrict personal data collecting, much as they may want to exclude persons from a private chat.
If personal data is not kept private or if people do not have control over how their information is used, it can be misused in a variety of ways:
Personal data can be used by criminals to defraud or harass users.
Without user consent, entities may sell personal data to advertisers or other third parties, resulting in unwanted marketing or advertising.
When a person's activities are tracked and monitored, it can limit their freedom of expression, especially in repressive governments.
What are cookies, GPDR and CCPA, and why are they important for every site?
Cookies
Cookies are text files containing little bits of information — such as a username and password — used to identify your computer when you connect to the internet. HTTP cookies are used to identify and improve your online surfing experience by allowing you to identify particular users.
HTTP cookies are used by websites to make your web experience more efficient.
Without cookies, you'd have to re-login after leaving a site or rebuild your shopping cart if you closed the page accidentally. As a result, cookies have become an essential element of the online experience.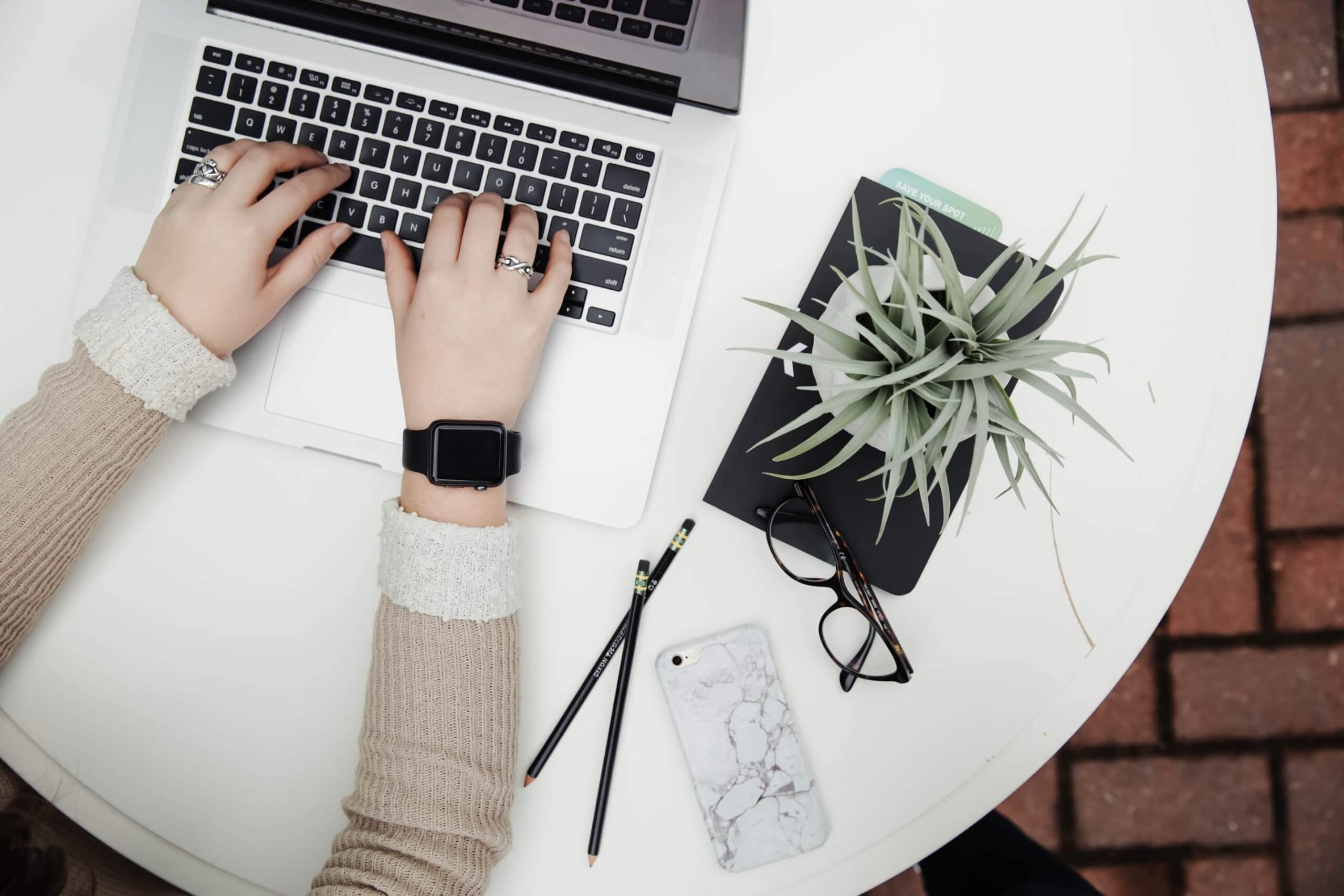 They are meant to be used for three things: session management, personalization, and tracking. Session management lets the website recognize individuals' particular login information and preferences. Personalization implies advertising that is tailored to your needs. Finally, tracking is there to help you track items that users have visited.
Because of the requirement for cookie consent, several cookie consent solutions arose, some of which went above and above to fulfill consumer expectations while still ensuring compliance with privacy regulations. CookieYes is one such product. In this post, we will tell you all you need to know about it. However, before we can do that, you must first understand the GDPR and CCPA and how cookie consent is an important element of it.
GDPR
GDPR is essential because it strengthens the protection of European data subjects' rights and explains what organizations processing personal data must do to ensure that these rights are protected. The new GDPR applies to all firms and organizations that deal with data on EU people. In addition, GDPR requires websites to give a mechanism for users to withdraw their permission to data gathering, known as the "right to be forgotten."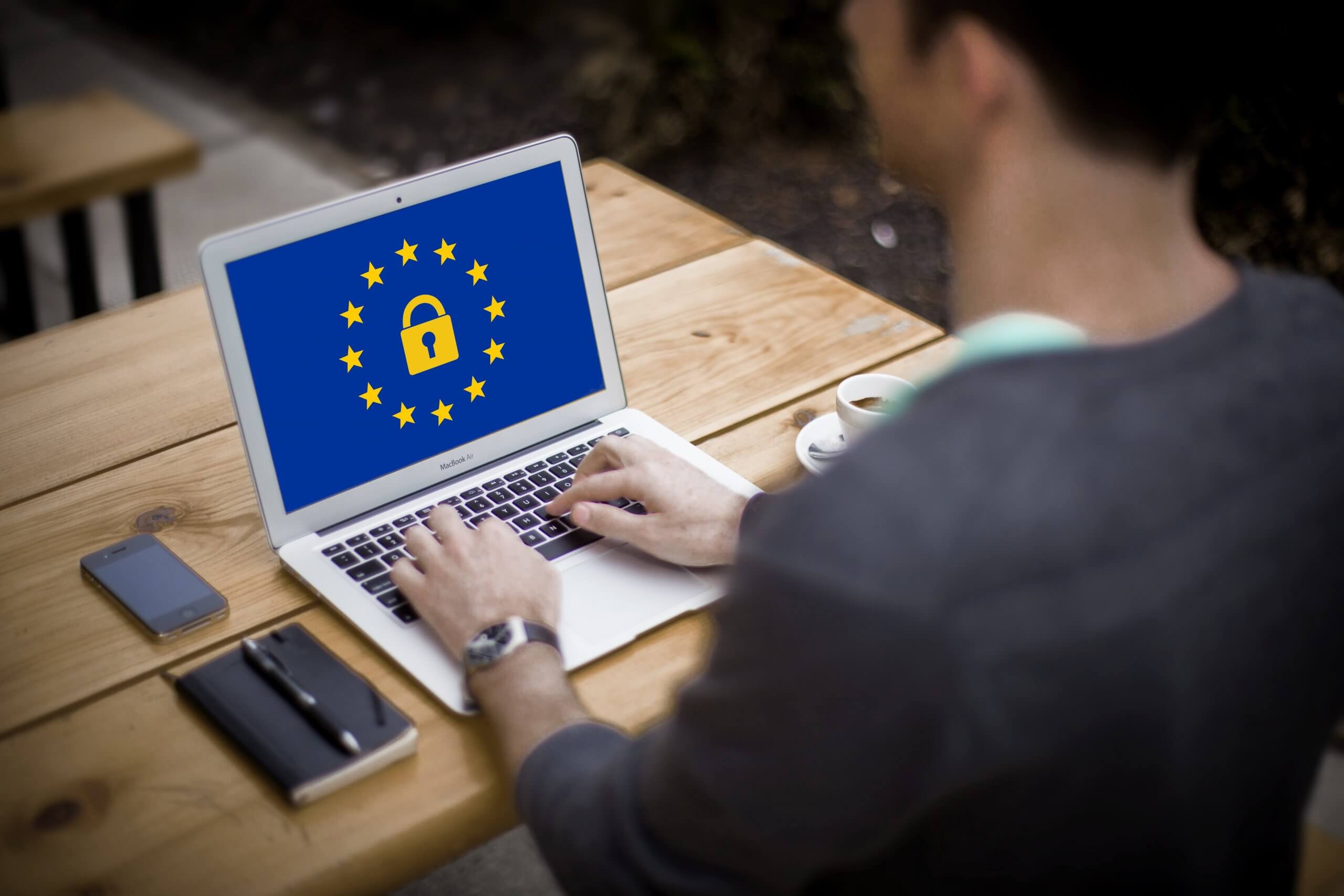 The GDPR requires data controllers and processors to take several specific steps. Here are a few examples:
Data processors must keep detailed records of their operations.
To protect the data they collect and process, data controllers and processors must regularly use and test appropriate security measures.
With some exceptions, data controllers must notify appropriate authorities within 72 hours of a personal data breach.
Companies that process data may require the services of a Data Protection Officer.
CCPA
The California Consumer Privacy Act (CCPA) establishes various requirements for businesses that process personal data. Because website cookies and tracking scripts capture IP address information, which is considered personal data under the CCPA, businesses must be aware of their CCPA cookie consent management duties.
The CCPA imposes particular obligations on enterprises, including:
Make it clear to customers whether they sell or share personal information.
Include a "Do Not Sell My Personal Information" option on their websites, as well as a toll-free hotline for consumer inquiries.
Collect explicit consent to sell data from any customer under the age of 16 or from a parent or guardian if the consumer is under 13.
Treat all clients similarly in terms of service and pricing, regardless of whether they have used their legal rights.

CookieYes is a cloud-based cookie consent solution that helps websites meet GDPR and CCPA cookie requirements. It was created by the same team that created the GDPR cookie consent WordPress plugin, which has over one million active installs. With CookieYes, you can do a great variety of things such as automate scanning, automate script blocking, give granular control to users, keep a record of users' consents, and so on.
CookieYes is the product for you if you're a website owner or administrator searching for a simple yet robust and cost-effective cookie consent solution for your website.
Benefits of using CookieYes:
It allows a website to show a cookie banner
prevents third-party cookies before consent
set cookies based on consent
It is effortless to start with CookieYes. First, go to their official site and fill in the details of your login. Then you have to go through these three steps:
Select a banner template (You can choose between Classic, Banner, Box, and Recommended)
Customize and see a sample of the consent banner
Activate the customed banner
After the setup is completed, you will have access to the dashboard. With data like total cookies scripts, categories, and pages scanned, the dashboard gives you a quick summary of the scan findings. The consent banner's current state will be displayed. In addition, the dashboard will display recent logs with IP address, country, consent status, time, and date.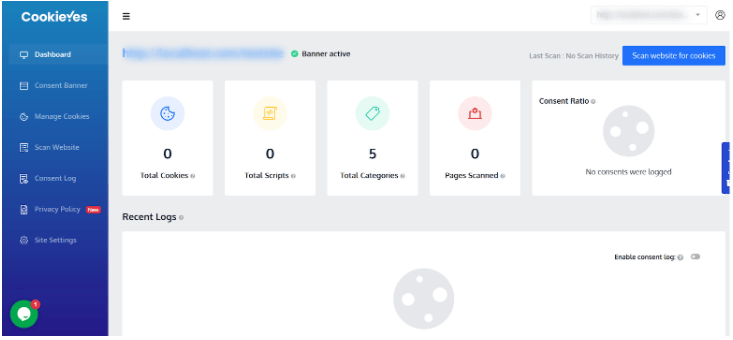 Pricing
The benefit of using CookieYes is that you have a Free plan that includes a variety of options such as 100 web page scans per day, automatic script blocking, basic cookie banner customization, basic support, etc. If you want more premium features, you can choose some of their other plans: Basic, Pro, or Ultimate at a very reasonable price. Here are the plans they offer and their pricing: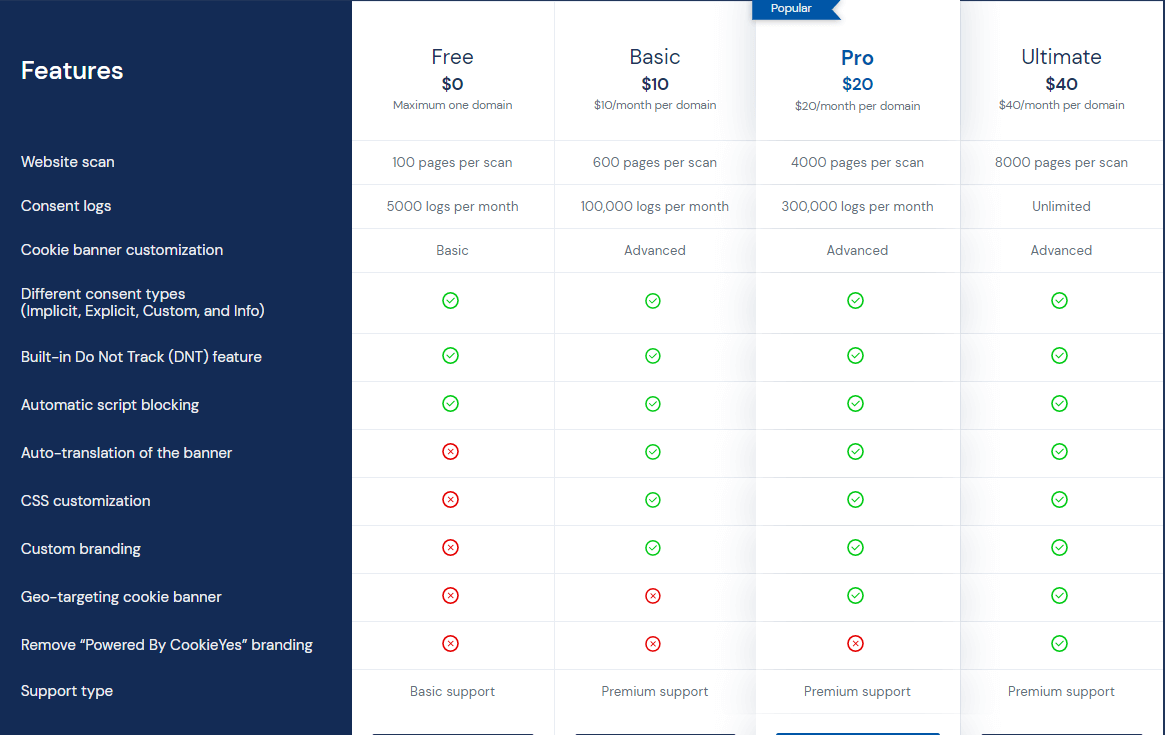 Conclusion
In addition to the real-world consequences of privacy violations, many people and countries believe that privacy has intrinsic value: that, like the right to free speech, privacy is a human right essential to a free society.
CookieYes could be just the right product that will provide you GDPR and CCPA cookie solutions. The icing on the cake is its low price (in comparison to other products) and excellent customer service (as evidenced by the reviews), so definitely, you should give it a try in addition to improve your website experience.