We have already established that SEO tools have a tremendous effect on the overall success of your site. SEO tools are specially made to help you save time and energy by doing all of the hard work for you. In today's article, we would like to present you with a few of them, in our opinion, the best tools out there.
Do keep in mind that all of these tools have their own pros and cons, and it is up to you to choose the one that will best fulfill your needs. You know best what you need and how much you are willing to spend on a certain tool.
SEO tools help you with your keywords and help you rank high, and provide you with reports on how well you are doing compared to your competitors.
These features are the most basic ones, and some tools offer some that will simply amaze you. Now, if you are ready, let us get started by listing you some of our best choices.
Nozzle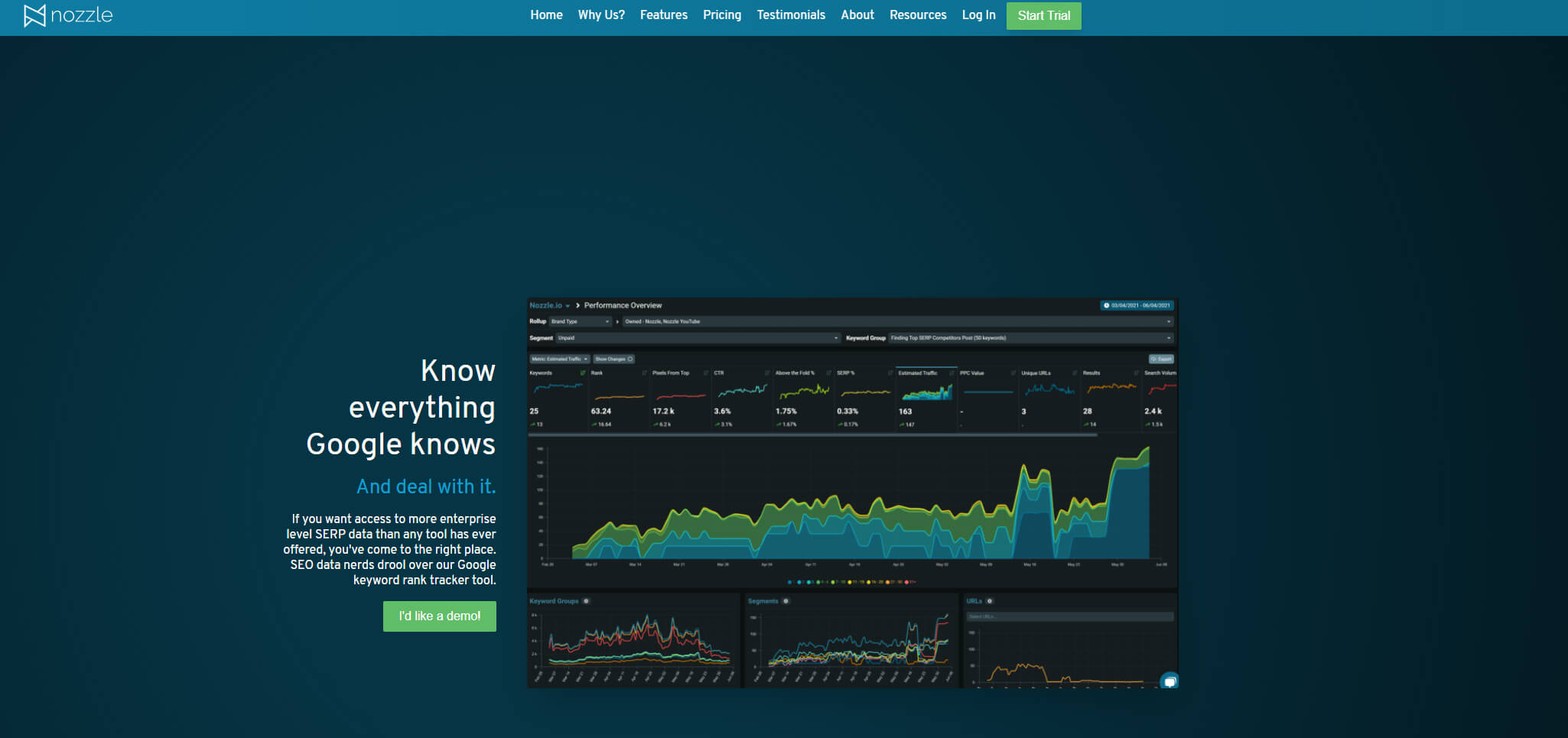 The first on our list has to be Nozzle. It can give you keywords that best fit your content´s theme, even when you will receive the reports on your keywords. This tool also allows you to track your most important keywords, tracking their fluctuations so you can respond quicker than the rest of your competition.
Using it, you can supervise all of your social media accounts, YouTube content, and any other domains you might own. To tell you where you should focus your SEO efforts strictly, it allows you to discover and monitor your SERP competitors. The "People also ask" boxes are essential and are a thread between you and your readers. The Nozzle allows you to extract its content and work on it.
The Nozzle also offers three price plans. It is up to you which one best suits your needs and how much money you are willing to spend.
Ahrefs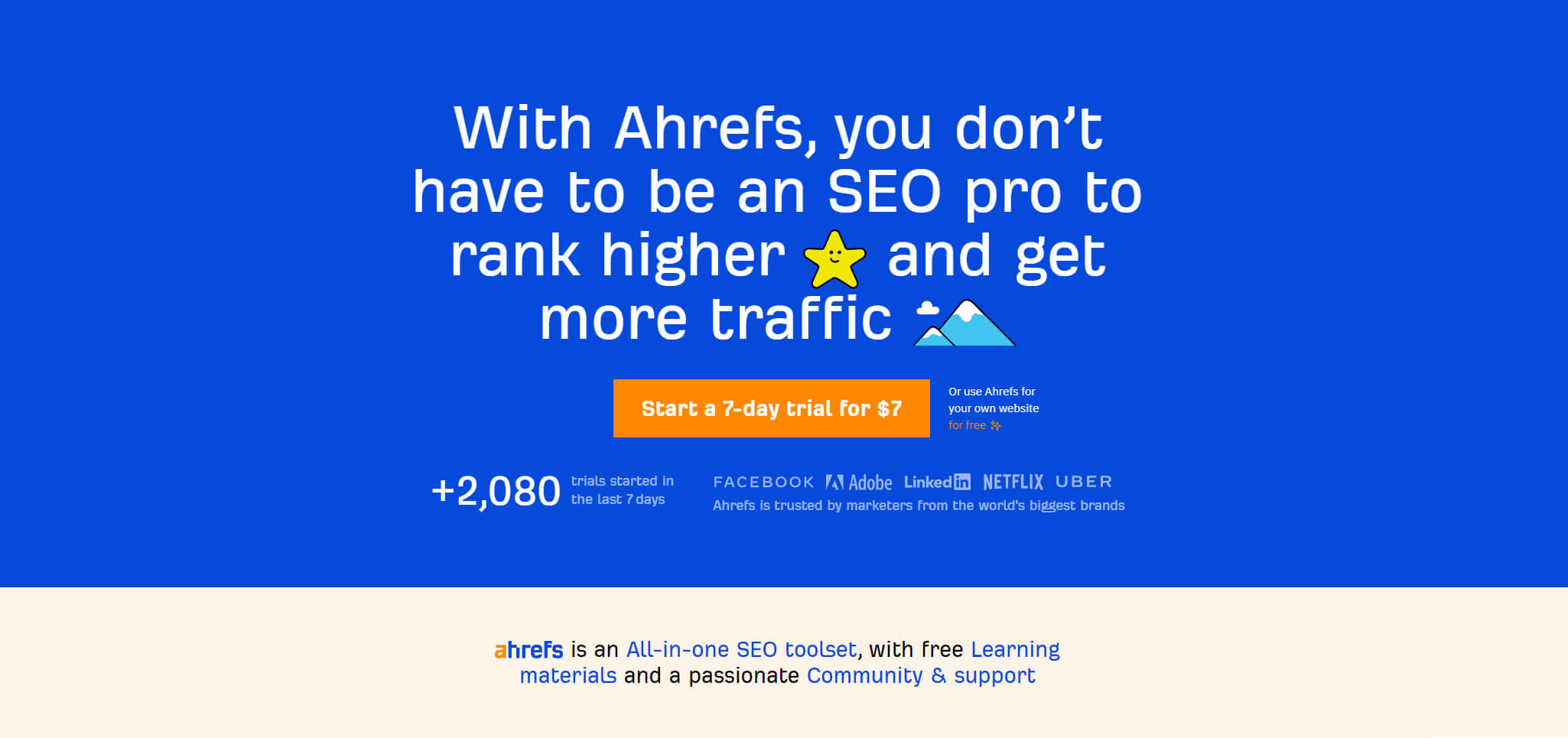 Ahrefs is another great SEO tool you might have already heard of. It is an all-in-one SEO tool, which is easy to use even for the biggest beginners.
It consists of site explorer, keywords explorer, site audit, rank tracker, and content explorer. All of these have their own role when it comes to SEO. So, for example, the rank tracker allows you to track your progress over time. A site audit scans your site for any potential issues. Site explorer will enable you to check your keyword rankings and see how well you are doing compared to your competitors.
On their website given above, you can find all kinds of help you might need, even a demo video helping you with starting your Ahrefs experience.
SEMrush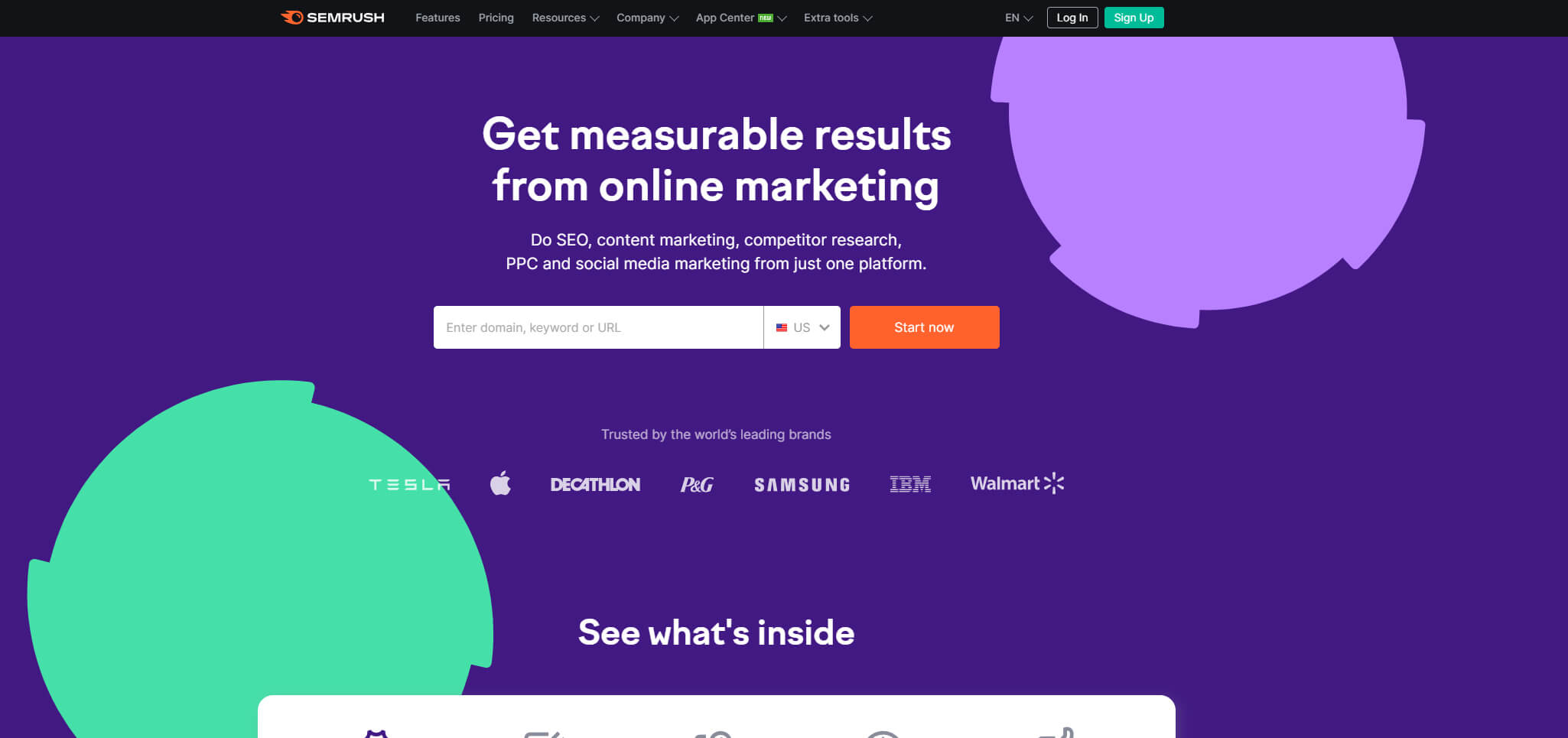 SEMrush is another big name when it comes to SEO tools. It covers all of the most important features like keywords research, on-page SEO, rank tracking, content marketing, local SEO, competitor analysis, and much more. It also allows you to track your other social media accounts, manage them from here, optimize content, and even check your competitors´ SEO. All of these features are what you need in a tool.
When it comes to pricing, they offer three price plans, which in my opinion, you want to be sure you are ready for. All of the other features can be found on their website given above, and see what is included in which price plan.
KWFinder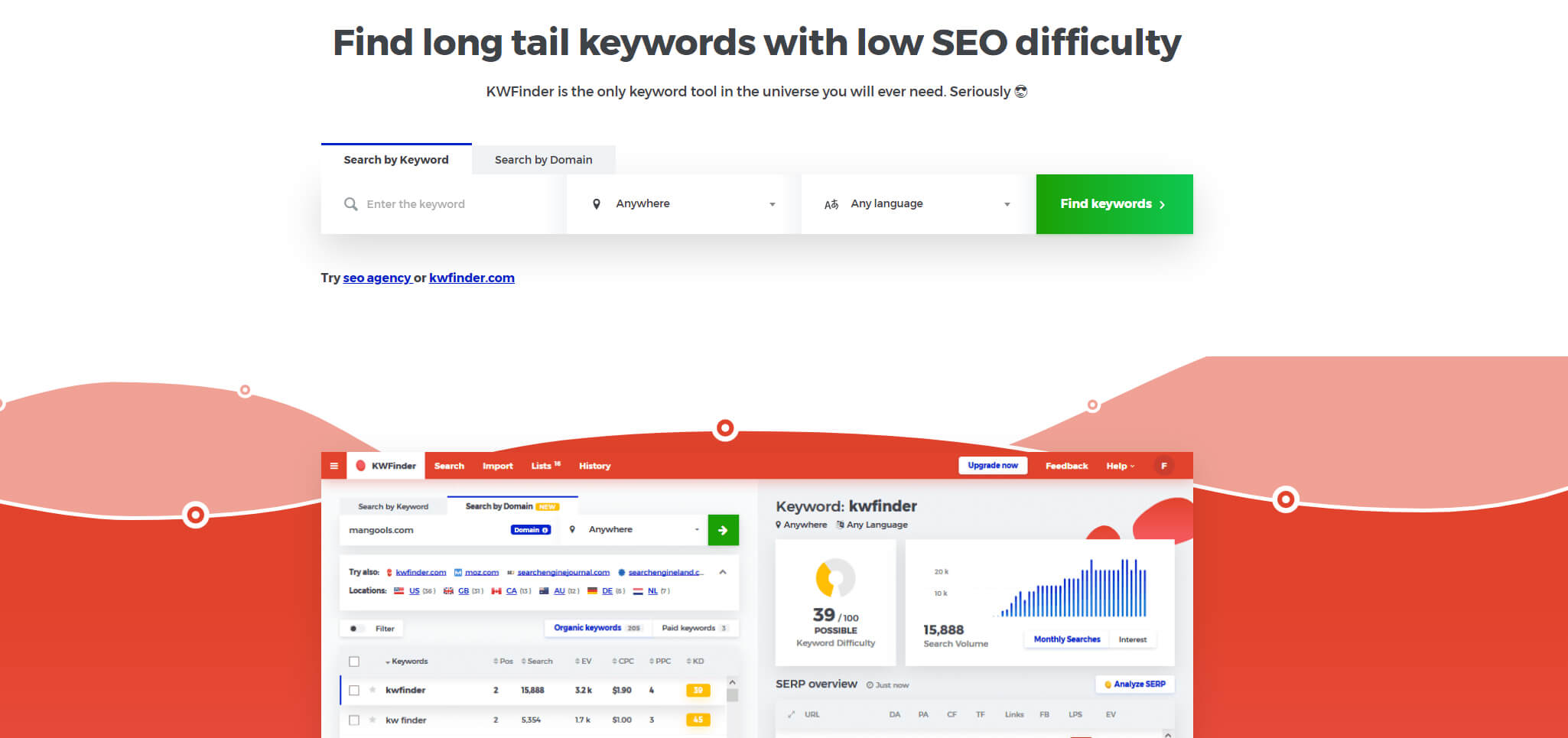 KWFinder is an expert when it comes to finding big keywords for your site´s topic, with the minimum amount of competition. Their ranking tracker gives you information on where you stand and what changes you might consider implementing to rank even higher. You can even import groups of keywords to make sure at least one of them works. Any other features can be found on their website, and the prices are not that crazy.
Conclusion
All of these tools are worth giving a try. It is up to you to know not only your site but also the audience you are targeting. Choose which one is the best for you based on what your site needs.
We hope this article was helpful and that you have found all of the information you came looking for.