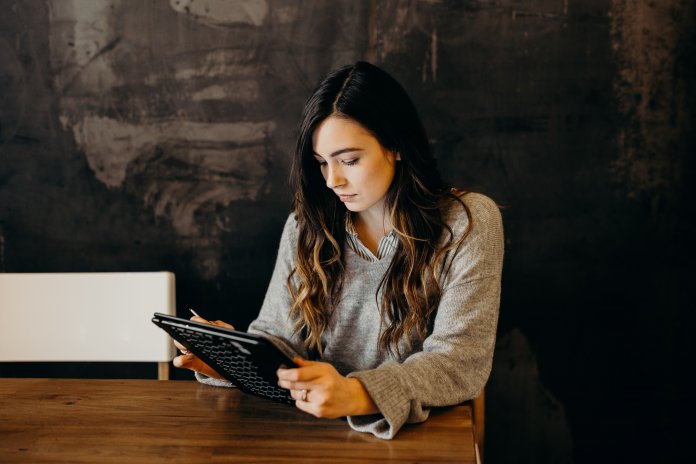 We are all aware of the importance of email marketing when doing business online. And there are so many tools out there promising to help you perfect it. But not everyone wants, or needs for that matter, the same thing. That's why we've decided to bring you a list of top email marketing tools, all aimed at drastically different things. Not five different versions of the same. Because sometimes, you might not even know you want something until you see it.
Let's not waste any more of your time, and get straight into our list of email marketing tools you might not know you need.
MailRush
MailRush is a fantastic tool specifically designed to help you with every aspect of your email marketing campaign. You can use it to create, send and track your campaign all at once. Once you send out the initial email, we all know there are bound to be some cold prospects. Well, with MailRush, you can easily create a follow-up to try and warm up to them a little bit.
To make your job even easier, you can automate the emails sent out to your prospects, as well as stop them when you get a reply. In order for the campaign to be a success, it has to be personalized, and potential prospects have to feel like you're talking to them specifically. Thats' why this tool allows the user to add the lead's location, name, company, etc.
When everything's in place and your campaign is in full swing, MailRush offers the option to track how many of them got opened or replied to. Another thing that can help in getting a reply is adding a button with a call-to-action, and that's easy to do with MailRush.
Paced Email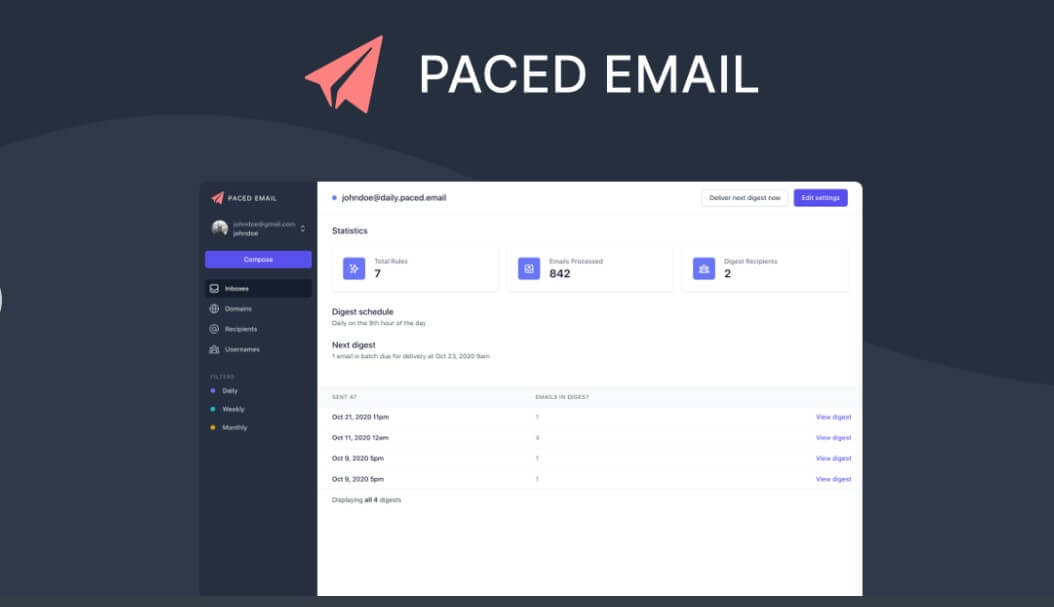 We all know emails are essential in business, especially marketing, but getting about 3 billion notifications every day can tire you out very fast, especially when most of them turn out to be useless ones you need to do nothing about. If this sounds familiar and you wish your inbox was a bit more organized and filled with important information, then Paced Email may be for you.
With the help of Paced Email, you can create an unlimited amount of email aliases that protect you from distracting and repetitive emails. All you have to do for the ones that actually matter is choose if you want to receive the bundled emails daily, weekly, or monthly. After the allotted time period passes, they'll be forwarded to you in one email only, not 300.
This tool is currently on special offer on AppSumo and is discounted to 19$. A simple price for a simple tool.
Burner Mail Premium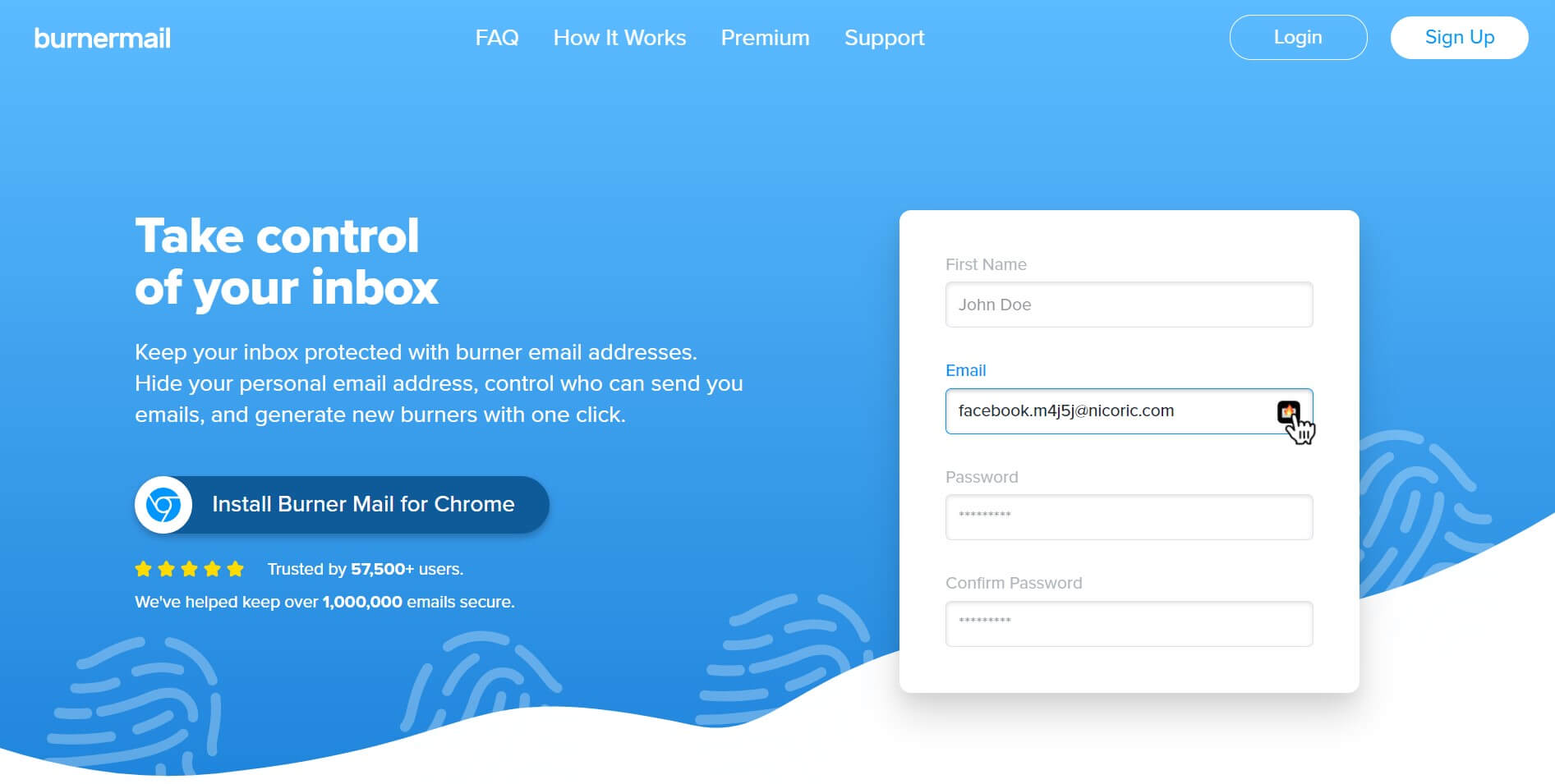 On a similar line to our previous entry, Burner Mail Premium allows you to control your inbox and focus on the emails that matter. Only it does so in a different way. As the name would suggest, this tool gives the user the ability to create an unlimited amount of burner emails, and therefore never have to give out their personal one again.
These burner addresses are both random and anonymous, so marketers and services you signed up for will have a whole lot of trouble trying to track you online. You can either use those created in the app or get one right on the spot if you get Burner Mail Premium as a Chrome extension.
Plus, just like an actual email, if a specific sender is incredibly tenacious, you can simply block the address and never receive another email from them again. You can get Burner Mail Premium on AppSumo for 49$ and be rid of annoying promotions as soon as tomorrow.
Email Scraper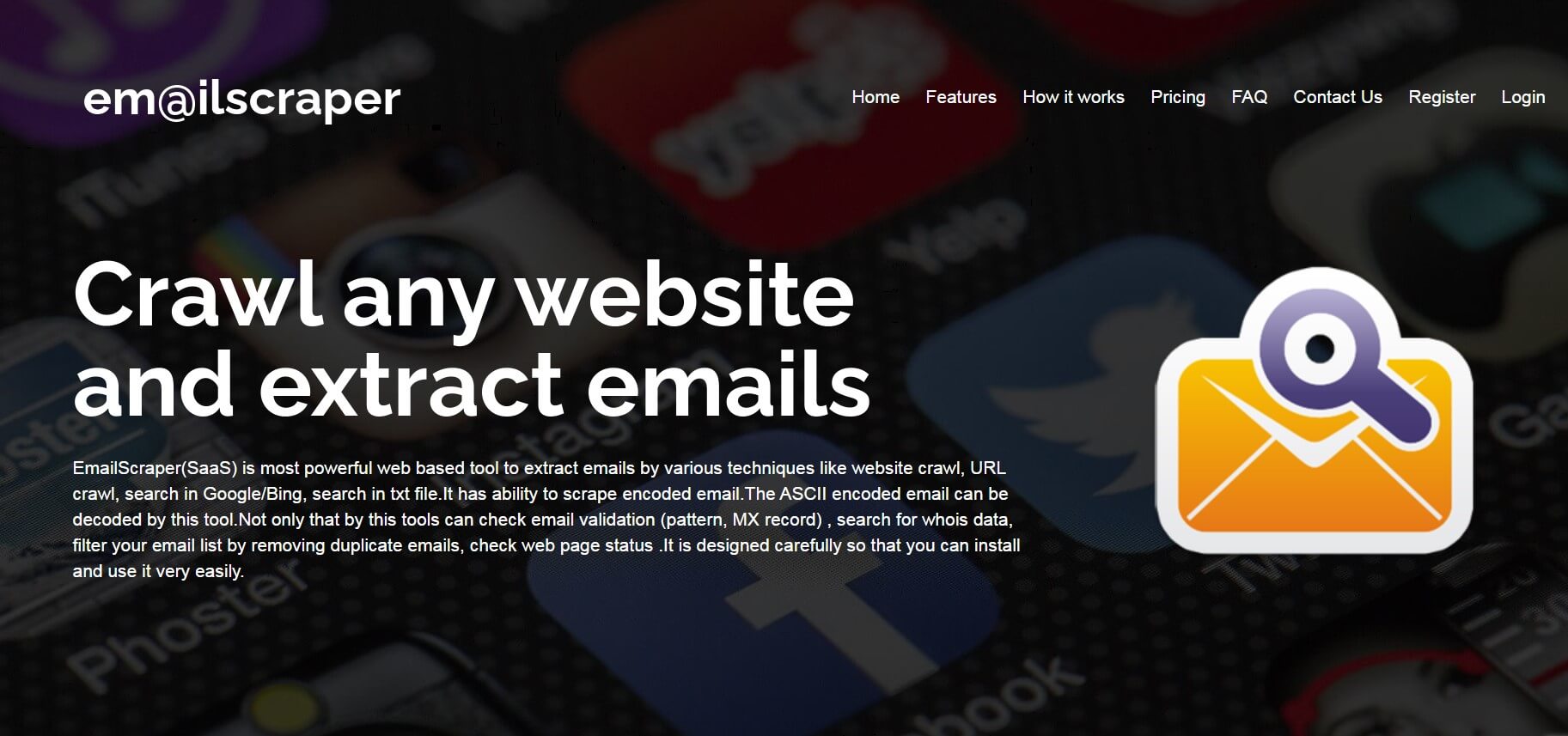 This one is a bit different than the other tools we've mentioned so far, as it helps you get emails instead of protecting you from unwanted ones. What Email Scraper essentially does is shorten your time acquiring emails by allowing you to search for them in a few different ways. Two of the most popular ones are Google and Bing searches.
What you do to extract desired emails is search the browser with a keyword and then move on to sites likes Facebook or LinkedIn. After you find the emails you desire, extract them with the help of this tool. And voila! You have all the email addresses needed.
Web Crawling and Bulk URL crawling are also exceedingly helpful in finding what you're after. Aside from the four mentioned, email extraction can also be done in multiple other ways, including email filtering, searching in a PDF file, searching in an XML file, etc.
In case you missed it, what this tool actually does is allow you to quickly access a database of emails, including potential clients. With its current discount, Email Scraper costs only 19$.
Drip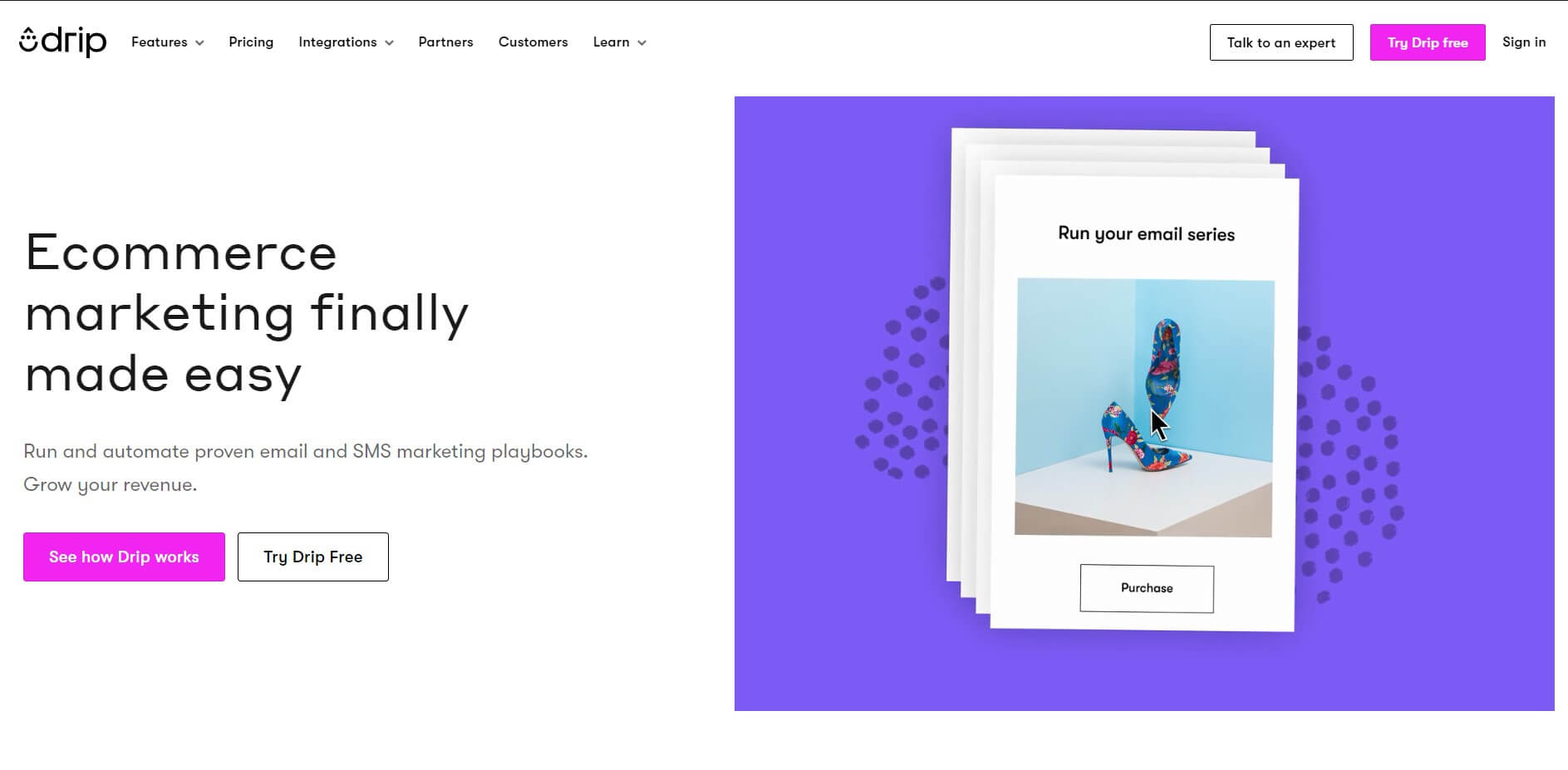 The first thing we have to mention is that the only reason why this tool only takes the number five spot is that it's specifically geared towards e-commerce businesses. It's not by any means worse, only in this case a bit more limited in its usage, and that's why it's not placed higher on the list.
Drip is a tool designed to help you collect and analyze user data. After the data is collected, you can analyze it and use what you've learned to give every user a personalized experience. This makes the tool perfect for email campaigns. Not to mention the fact it also offers smart email segmenting, split testing, and a workflow builder.
Drip does offer a 14-day free trial if you wish to test it before you actually get it. And in case you do, the price is 19$/mo. However, if you want to expand from just email to sending SMS, too, there will be additional fees.
Final Thoughts
This concludes our list of the best email marketing tools. Each of them serves a different purpose, but all of them do a great job. That's why we can easily say we whole-heartedly recommend all of them. The only question left to answer is which one works the best for you? Let us know in the comments.