We all love a good event, don't we? Most of us have been on one and hopefully enjoyed ourselves. We all see the shine and sparkle of a nicely managed event, but little do we know what goes around in the background.
Since you are reading this, you are on the other side of the fence. It's your turn to manage and organize an event. Now you understand it's not all shine and sparkle as it seems, so you are looking for a way to make it easier.
It all starts with a nice WordPress website. As you do know, plugins are the spice that makes it all work. Which one do you need? Well, you need an Event Plugin. A simple calendar plugin won't do the trick. All it does is display the date of the event. A proper Event Plugin enables you to do much more, like ticketing, RSVP, email notification, etc.
Let us, in this article, show you the best WordPress Event Plugins for better event management in 2022.
Eventin
We are kicking off this list with a real banger. Let us introduce you to Eventin.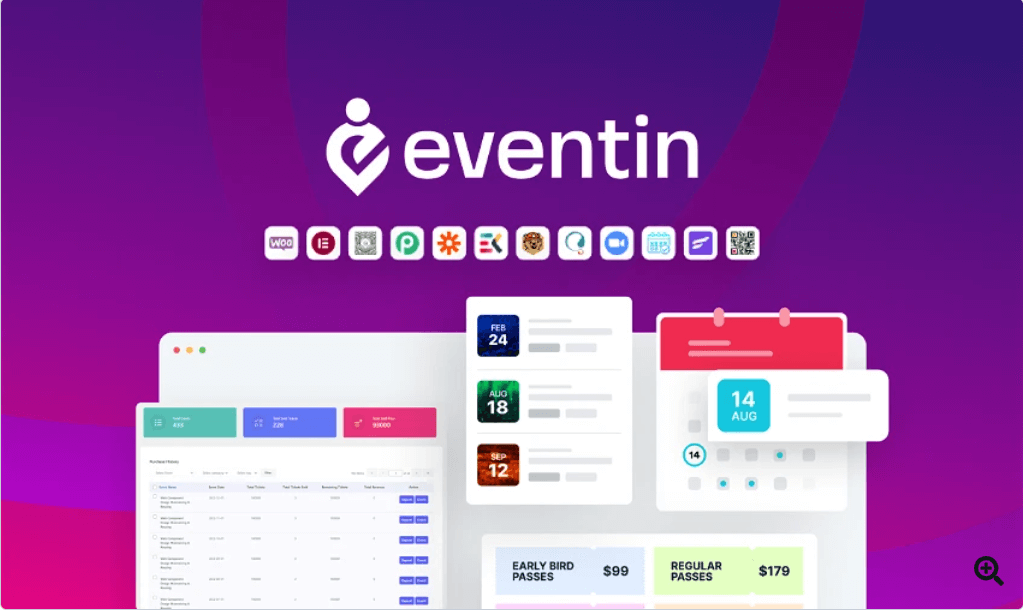 Eventin is an event plugin for better event management kindly developed for us by the hard-working team of Themewinter.
Whether you are organizing an online or in-person event, Eventin has you covered on all the bases. Eventin makes it possible for you to manage multiple events and sell tickets, all in a user-friendly manner. Even though you are selling those tickets, Eventin won't charge you a single penny more.
There is no limit to how many events you can manage with this awesome tool. You can manage a whole festival if you choose to. With Eventin, possibilities are endless, and events too.
Have a recurring event? No problem for Eventin. Or are you a one-hit-wonder? Eventin has your back. Maybe you want to build up suspense for your upcoming event? This plugin even has a countdown option you can use.
This powerful tool will make your event special and launch a dedicated event website.
In this Covid-ridden time, most of us have moved our lives online. That has greatly increased the use of online meeting platforms. That means a lot of events have moved to the digital world. That brought a lot of complications with it. Eventin helps you launch, manage, and synchronize all those Zoom sessions and webinars, all from the comfort of your WordPress dashboard.
This plugin also integrates all those third-party apps that might come in handy for email campaigns and attendance tracking.
Eventin helps you create custom registration forms and provides your visitors with cool ID cards and scannable QR codes. All to make your and their life easier. It also helps your attendants find the venue by integrating Google Maps into it.
There is so much more this brilliant plugin can do, so we encourage you to check it out by clicking on this link.
Eventin even has a lifetime subscription, so you don't have to deal with those pesky subscription renewals. If for any reason you are not satisfied with it, they have a 60-day money-back guarantee. There really is no reason not to try out Eventin.
WP Event Manager
Let us continue our list with WP Event Manager.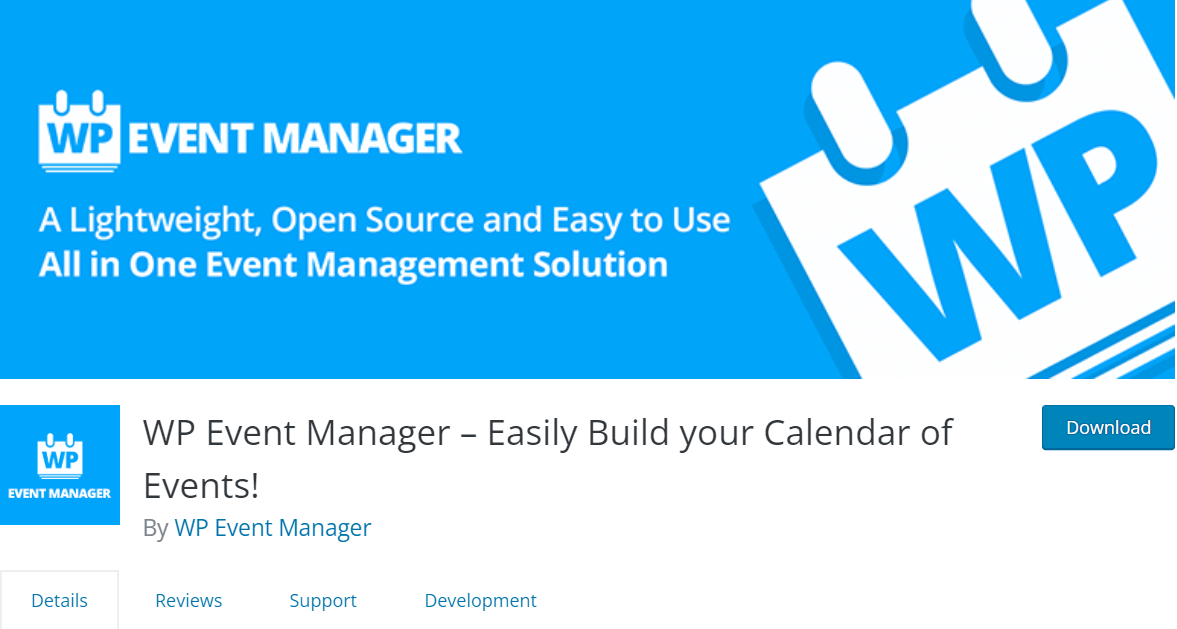 Everybody hates a mess. That's why this plugin has all the essentials for your event management and nothing else. It brings an intuitive and quick way to launch, organize, and manage your events. But don't be fooled; it has all the features and options to help you stay on top of the game, whether it's a live or online event.
Events Manager
It's all in the name. Events Manager is another fantastic WordPress plugin that helps you manage your events.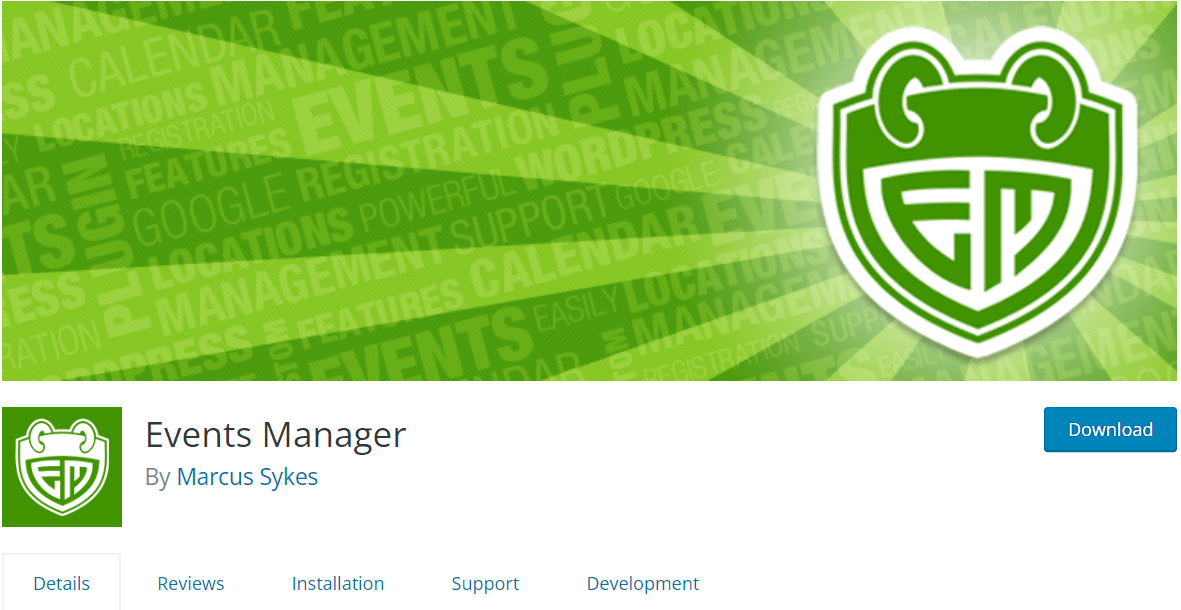 Events Manager boasts a full-featured platform that can satisfy all your event management needs. It holds dear the core values of flexibility, reliability, and effectiveness.
This plugin has awesome calendars, search pages, lists, and so much more that can better your event management experience. It also makes event registration easy and enables your visitors to register over an extended time.
The Events Manager also helps you sell tickets for your event.
Event Organiser
From an Event Manager, we move on to an Event Organiser.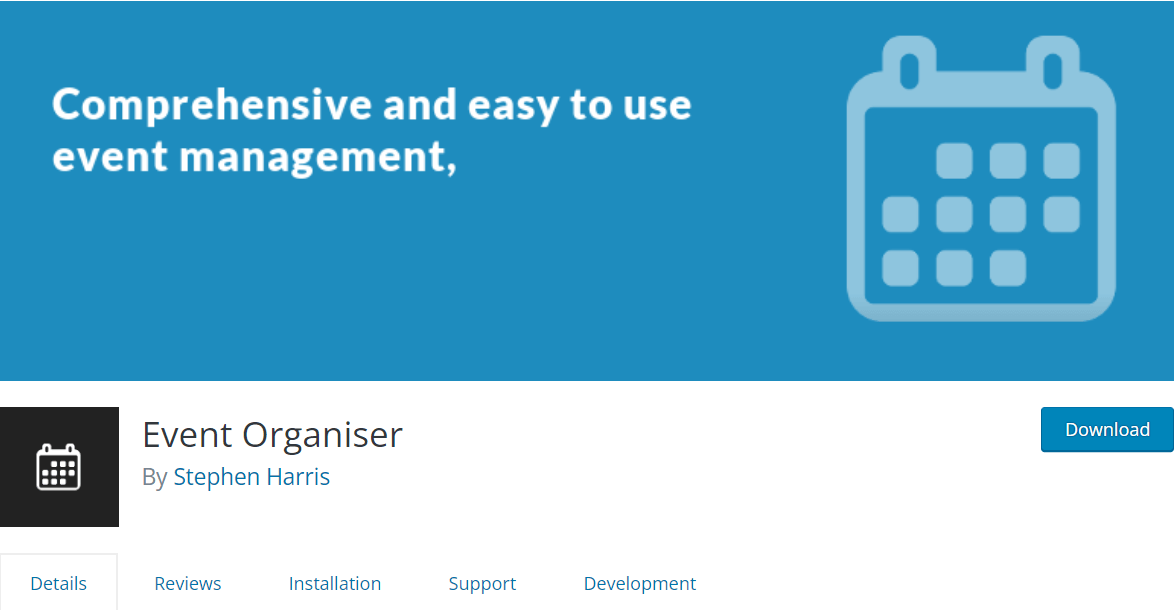 Event Organiser brings a solution for all your event organization problems. Event Organiser is intuitive and easy to use. It offers great support both for one-time and recurring events. You can also choose from multiple formats. Either a list or a calendar format for your event. This can be done by utilizing various widgets and shortcodes.
This plugin is also translated into dozens of languages, which is a strong selling point.
Event Organiser also boasts Google Maps support, so your guests can find your venue with no trouble.
Timely All-in-one Event Calendar
If you are searching for an event management plugin (duh!), then this one might do the trick for you. And in a timely manner.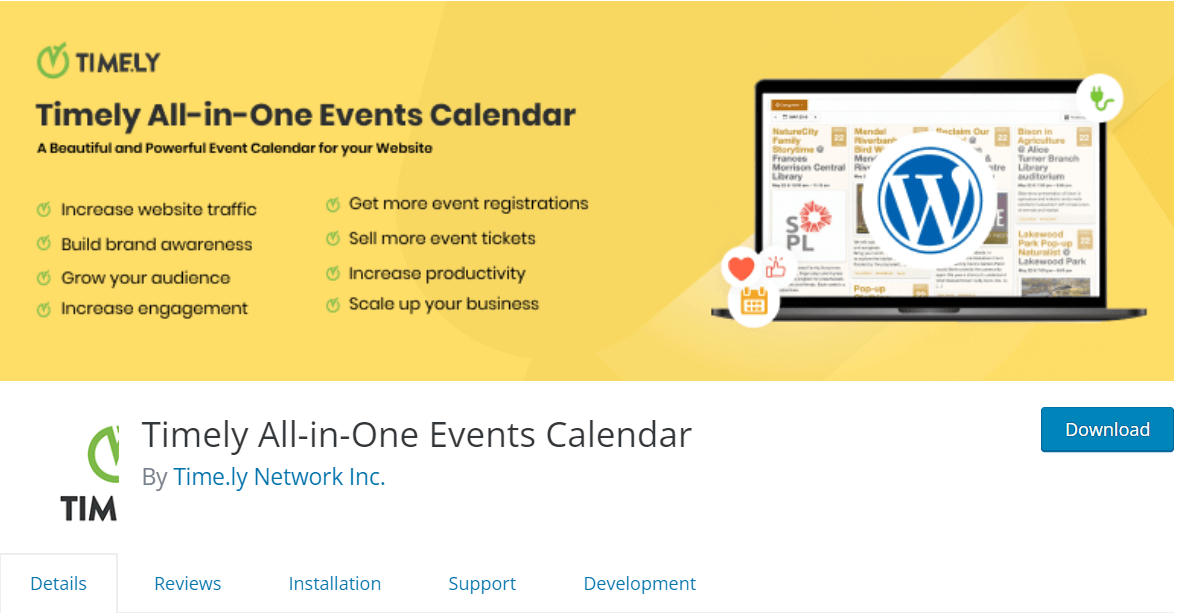 This plugin has a decent amount of features that can satisfy many of your management needs. All-in-One Events Calendar enables you to create recurring events. It also comes with a built-in Google Maps feature that makes locating a lot easier.
Conclusion
Managing and organizing an event can be a handful. It comes with many challenges and obstacles. Many of those are surpassable by using the right plugin. In this article, we have brought you a list of 5 awesome event plugins, and we are sure you can pick the one that suits you.
Starting from Eventin and going down, there is plenty to choose from.
Have fun at those events of yours!