There's no denying the impact mobile devices have had on the way we approach the internet. What we thought was an experience reserved only for desktop computers 15 years ago is now at the tips of our fingers thanks to modern-day smartphones and tablet computers. Apps had a major role in that transformation, and today there's an app for almost anything you can think of. Programmers all over the world are coming up with various solutions that can often be downloaded completely free.
You can create your app too, and you don't even have to be a programmer to do it! All you need is the right plugin for your WordPress or your WooCommerce site, and a sea of new possibilities will open up in front of you.
Allow us to introduce you to some of the best tools you can use to generate more traffic and create a new and improved user experience.
AppMySite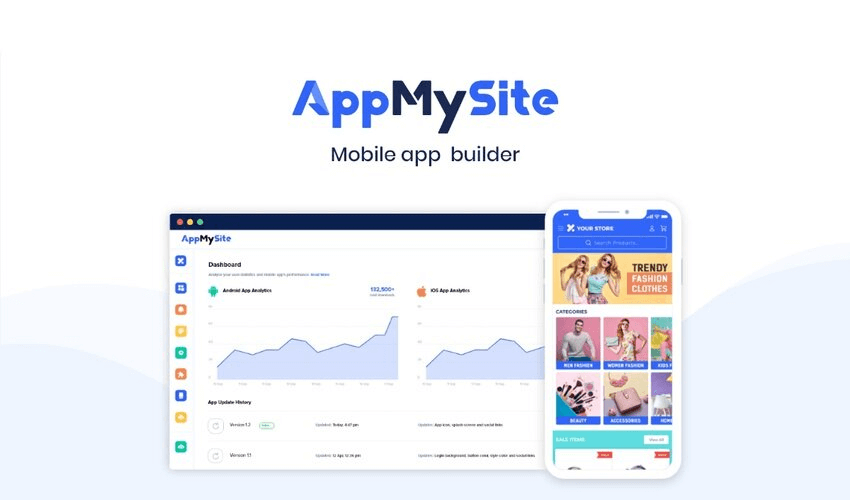 AppMySite is at the very top of this list of some very good reasons. It is so straightforward to use, and the app you create this way can be up and running in just a couple of minutes. You have plenty of customization options for your app's design, from uploading your own artwork to creating unique icons, splash screens, and more.
The plugin is also excellent for webshops because it allows you to manage product listings, product info, checkouts, and much, much more. All you have to do is download the plugin and connect your website to your app. Once you do that, any changes on your main site will immediately be visible on the app, too.
Naturally, there's a preview option if you want to test the app before it goes live, but given the simplicity of use this product offers, you really don't have to worry about any problems. In just a few moments, your website can become a user-friendly app! Then it's off to the app store to offer it to everyone.
AppPreser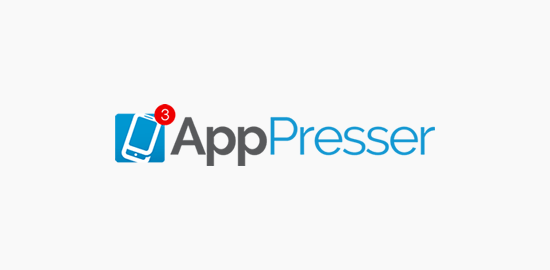 Another great option is AppPresser, a plugin that allows you to turn any WordPress or WooCommerce website into a handy app. Again, this is a very simple tool to use, and configuring it is very much like customizing your WordPress theme.
What is interesting to note here is that the product comes with push notifications included, and this too is very easy to manage as you see fit. You can also add pages if you wish, retrieve content from your WordPress website, and do all sorts of other interesting things with your app.
MobiLoud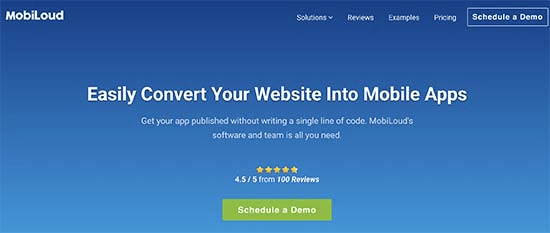 MobiLoud is another excellent way to create an app out of your website, but this is a slightly more complex product. First, you need to be aware that it comes in two different versions – one for news sites and blogs and one for eCommerce websites.
As you can guess from the name, the emphasis on creating a pleasant experience for mobile users is pretty high. The fact that mobile advertising support is provided is incredibly important in that respect. Push notifications are also included in the deal, plus you can examine detailed analytics to see how your app is doing exactly.
The app can be customized to fit your brand perfectly, so once you submit it to the app stores (this can also be done in your stead), your app will be making quite an impression, that's for sure.
Appmaker.xyz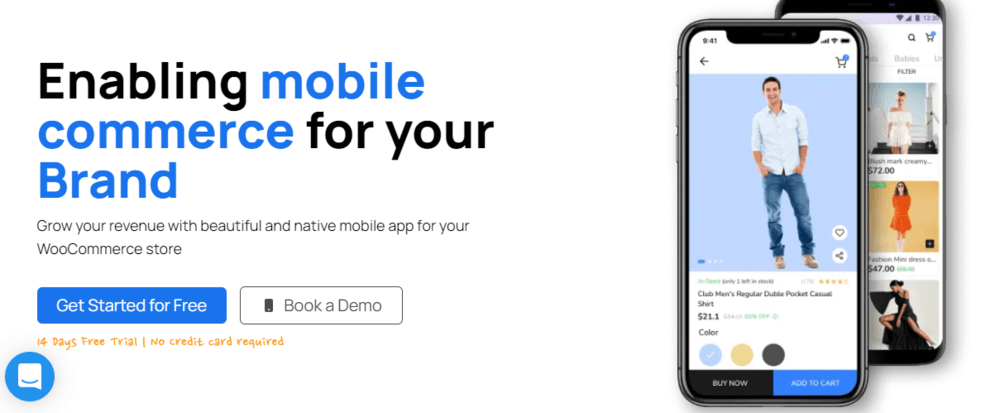 This plugin focuses primarily on WooCommerce websites and turning them into apps, but it can do quite a good job on your WordPress site, too. The number of push notifications, as well as articles and posts is not limited here, and the splash screen is also a part of the package. It is also possible to integrate the same categories you have on your site.
Detailed analytics are also available, plus you can implement some gorgeous buttons for sharing on social networks to really help the reach grow.
And if you have an online store, you will love the fact that you can offer app-only coupons to your prospective customers to help you seal the deal. Pretty nifty, right?
FAQs
We realize that turning your website into an app may sound somewhat exotic, and if you're new to this, you may have some questions regarding this process. Here are some of the most common questions related to this subject:
Can I turn my website into an app?
Yes, of course, you can. This is something that's probably apparent to you by now if you've read the whole article up to this point. All you need is the right plugin, and your site can become an app in a matter of minutes.
Do I need to have any coding knowledge for this?
Not if you have the right plugin. Good plugins that help convert websites to the app have straightforward and intuitive interfaces through which you can navigate effortlessly with your mouse. A few clicks, and you'll be all set!
How much does this procedure cost?
Well, that depends on the price of the plugin you decide to get. That's your only expense here, really. The prices range from a few dollars to about 40 dollars per month, but this is often discounted if you opt for an annual subscription model.
Conclusion
As you can see, creating an app out of your website isn't something that should worry you. It's a very simple process with the right plugin because a good plugin will make sure you can have everything ready in just a minute or two. Our preferred product is AppMySite, but there are certainly more great products you can pick up.
In any case, you don't have to worry if you don't know anything about coding because an average mouse and keyboard are usually the only things you need to create your new app. If this is something you need, just download the plugin that appeals to you most, and you're already almost there!