Internet marketers are continually searching for that one SEO strategy or strategy that will make us stand out from the crowd and give us an edge over the competition.
Ahrefs is one of those tools, and I'll be straight with you: It is one of the best SEO strategies out there right now.
The numerous helpful features of Ahrefs include backlink analysis, keyword research, and site audits. It may not be right for all users.
Keyword Search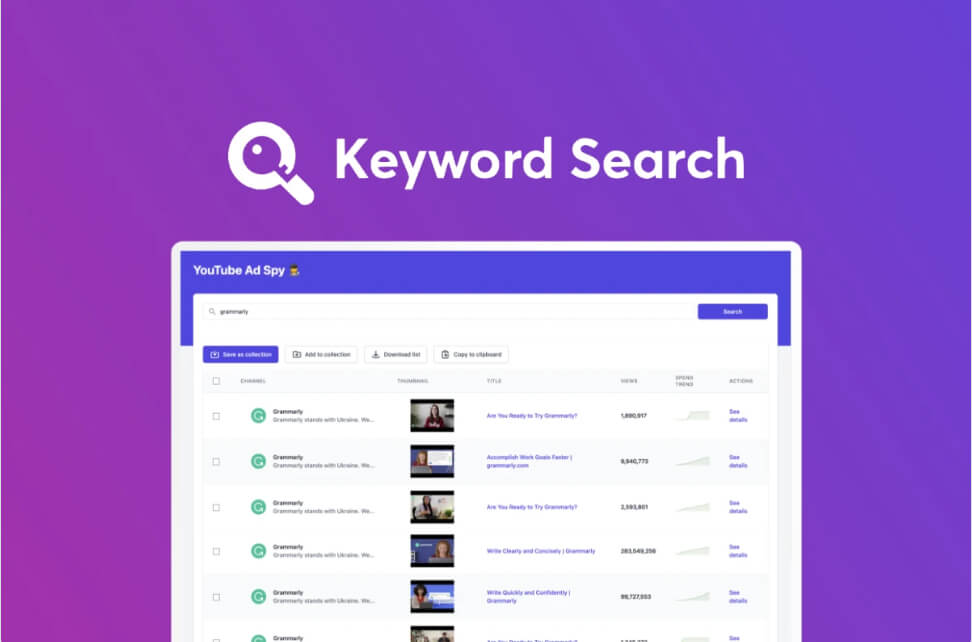 A collection of AI-powered tools called Keyword Search may be used to investigate YouTube keywords, videos, channels, and marketing strategies. You may increase your viewership by using artificial intelligence (AI) to find highly relevant keywords for your YouTube channel. You may discover keywords, video locations, and other helpful data on YouTube using the Keyword Search tool.
Enter a keyword to receive a list of similar phrases and additional information on each. Use Google's Keyword Tool to examine the popularity of certain terms, search for trends, and generate new term suggestions. NLP models are used in Keyword Search to identify related keywords and words and phrases that pertain to a certain topic.
To utilize YouTube tags, see keyword similarity scores, choose keywords, and copy them to your clipboard. You may create, export, and add collections from any screen. To keep track of your favorite results and do in-depth research, utilize custom collections. Researching the competition may utilize keyword search data to improve your YouTube ad strategy. Monitor other marketers' keyword and ad expenditure histories using the platform's YouTube ad library.
You may use a keyword or industry search to find the most well-liked YouTube adverts. You'll also be able to go over the keyword lists of your rivals. You can easily identify the greatest video placements and monitor your competitors' channels with the help of Keyword Search. Keyword Search conducts keyword research to improve your YouTube channel or ad campaign.
Semrush

With Semrush, you'll have access to a thorough and simple-to-understand database of information to aid in the development of your marketing and search engine optimization plans. Semrush features a superior user interface than Ahrefs and many online tools and tutorials to support your SEO efforts.
Mangools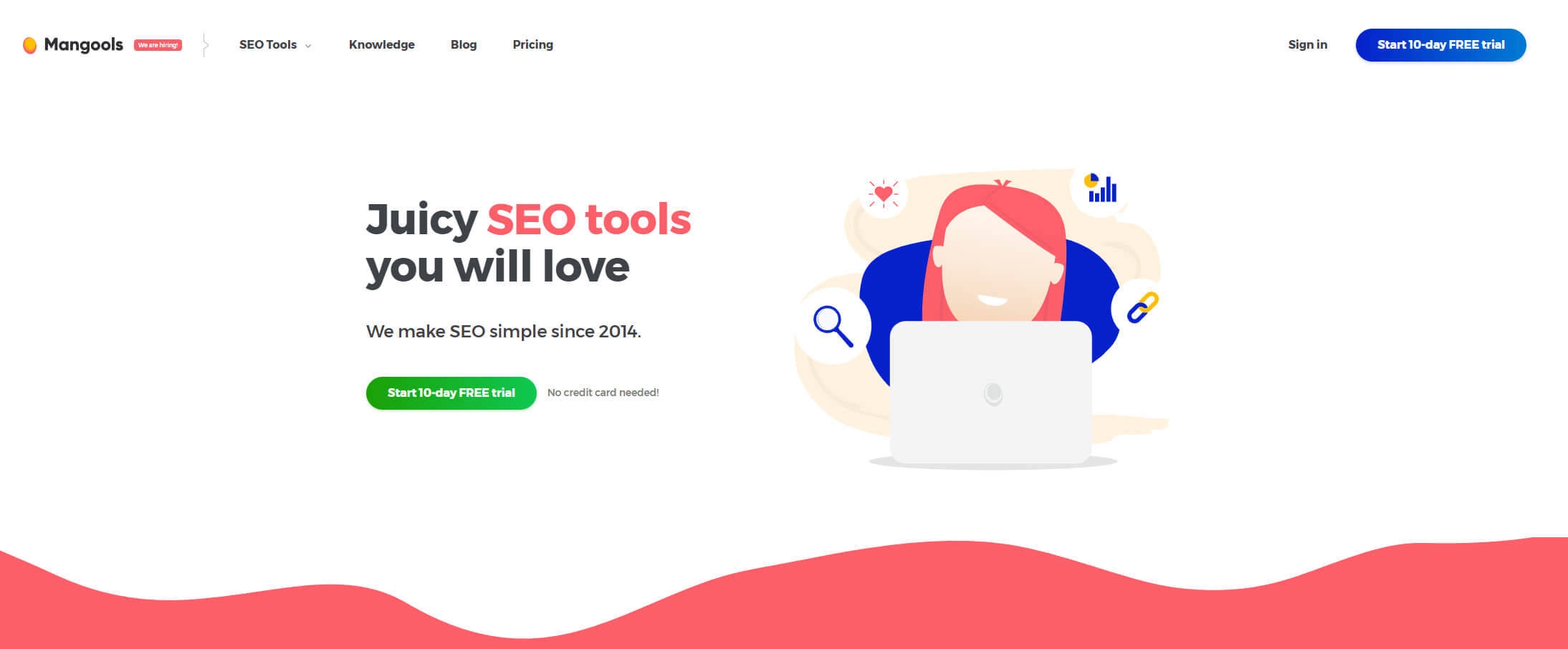 Mangools strives to provide a more up-to-date, minimalist approach to competitor analysis and search engine optimization. The wide variety of features offered by the dashboard, which include keyword research, ranking monitoring, and establishing high-quality backlinks, may be advantageous to users of all experience levels, from beginners to specialists.
Mangools wants to provide a more modern, straightforward approach to keyword research and search engine optimization. The dashboard's features, which include tools for choosing the right keywords, monitoring their ranks, and constructing backlinks that will help them advance in search engine results, may be useful to users of different skill levels. Additionally, keeping an eye on your rivals is beneficial.
Mangools is, in our view, one of the best affordable internet marketing and keyword research tools. Although you give up part of Ahrefs' comprehensive capabilities, you pay less since it concentrates on the most crucial elements. You're not only giving the customer a better experience, but you're also saving money.
LongTail Pro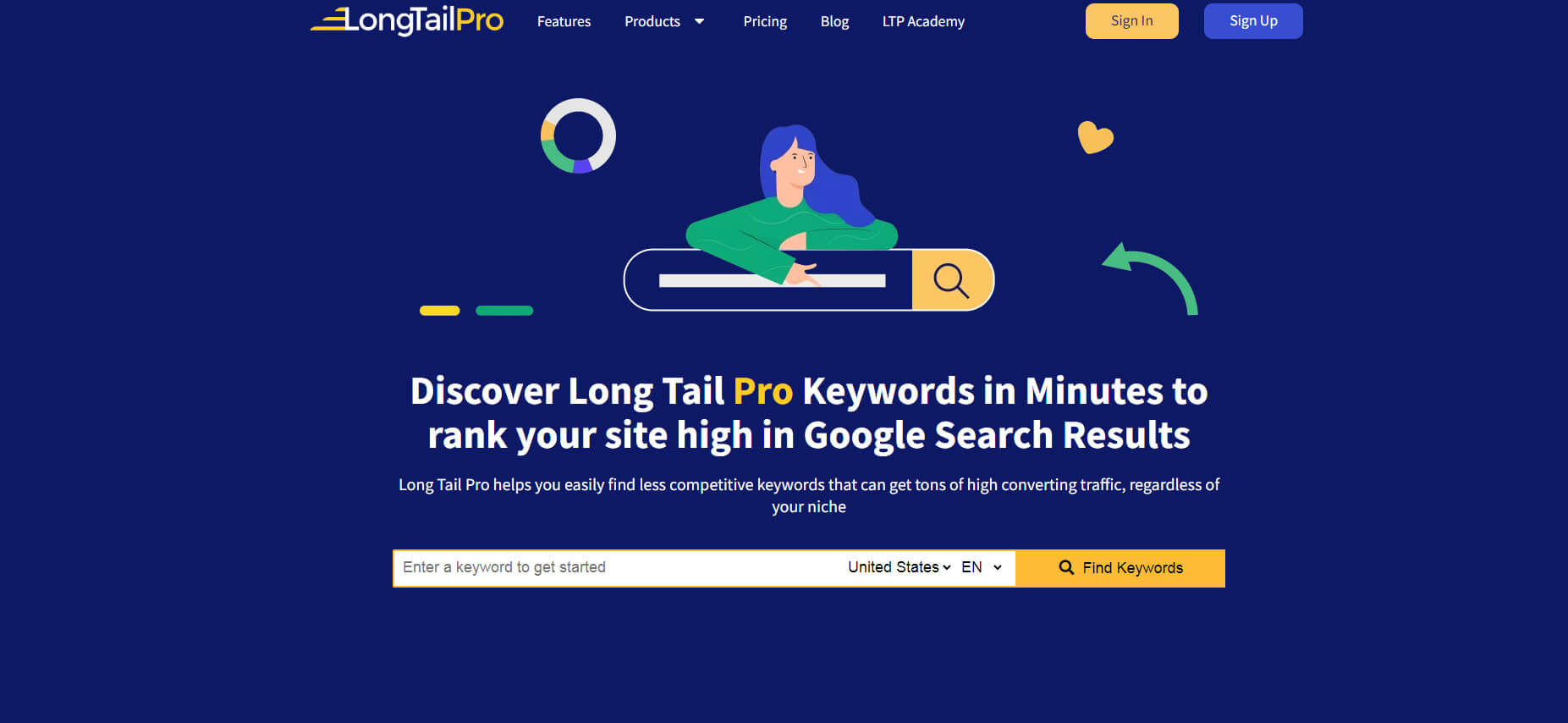 LongTail Pro is a great alternative to Ahrefs for a variety of reasons. To get you started, LongTail Pro asks you to enter keywords pertinent to your website. Following that, you'll get a ton of advice on improving your SEO and keeping up with the competition. The profitability of a particular keyword may be assessed using SEO metrics based on its previous performance and the projected cost of optimizing for it. It can be done by conducting keyword and competition research.
Additionally, there is a ranking tracker to keep track of your progress and get notifications if your place rises or falls. Like Ahrefs, LongTailPro's UI and functionality place a greater emphasis than Ahrefs does on keyword research and improving your search engine rankings. Despite having fewer features than Ahrefs, LongTailPro is much less expensive.
Serpstat

Serpstat is a keyword and domain research tool that also aids in content marketing and SEO, according to its website. It is a competitive alternative to the well-known Ahrefs service thanks to its fair price structure and general design.
On the whole, Serpstat and Ahrefs have a lot in common. However, we've also found more detailed reports, APIs, and on-page audits. Serpstat provides a wide range of capabilities available, including analysis of advertising and keyword research. You may utilize tools like rank monitoring and market intelligence to determine what's working and isn't. Developing content market ideas and doing a simple keyword analysis may benefit a blog or social media site.
Conclusion
The greatest value for your money regarding SEO tools is your top priority if you don't have hundreds of clients and websites to optimize daily or weekly. Additionally, you don't want to spend time learning SEO skills you won't need if you are new to the field. Therefore, using Keyword Search. It can be the best choice if you're seeking an Ahrefs substitute.