Are you confused while selecting your WooCommerce website hosting? Don't worry, the Finest Answer for you is right here. Cloudways is currently one of the best hosting provider which give you 100% varnish compatible WooCommerce hosting platform.
We've tested Cloudways Hosting for many websites. I'm right here with the Cloudways Review after testing their WooCommerce hosting for a very long time. It is one of the most reliable cloud hosting platforms from bloggers to businesses. As compared to others, they provide top-of-the-line cloud infrastructures like DigitalOcean, Linode, Vultr, AWS, and GCE along with 60+ data centers across the world.
Cloudways provides top-notch customer support. You can contact them immediately via live chat for any kind of issues or you can create support tickets.
Their Pricing Plan is very low and inexpensive. Hosting Plans Begins from $ 10 per month.
Biggest Pro's of Cloudways:
Click hosting on top of super clouds:

You can choose your server from the top, I recommend using Digital Ocean because their speed is much faster than other servers. With 1 click, you can deploy server without any knowledge. Deploying will take just 7 minutes.
2. Built to supersede traditional hosting services:
For Highest Loading Speed, your site will be Set with 5 Layers. You can control or disable these tools as well. They've added top-level apps to make your website faster. Varnish, in particular, will certainly increase your Speed Up to 2X.
3. Powerful Control Panel: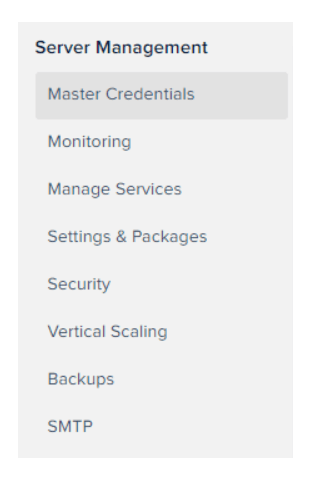 Cloudways have a powerful control panel to manage a server. Without any commands, you can easily clean the cache, stop/start services from your server. You can easily manage the database and much more. You can also directly access your SSH panel. Backup / Restore Site (under 5 minutes) with one click. Their panel is basic, but the features are very unique. So you should give it a try.
Some key features of Cloudways:
Optimized and managed cloud servers
Unlimited staging
1- Click installs of WP, Woo, and Multisite
Scalable servers
Dedicated IPs
Server Monitoring
SSH and SFTP access
Unlimited Staging URLs and website installs
Git Integration.
Easy Multi SSL integration and One Click Free Let's Encrypt SSL installs
Ability to add Team Members
24/7 Support
One-click website Clone and Server Cloning
Automated and free backups
One-Click restore option
Cloudways WordPress Migrator for quick and free migrations
CONCLUSION :
Our tests showed that it surpasses any hosting shared and managed around, so we chose Cloudways over shared hosting.
But at the same time, it depends on a lot of things like what kind of cache, plugins you use, how many visitors visit your website and what they're doing on site. We've done a lot of testing and Cloudways has always emerged as a winner. While using 512 MB RAM, we faced no problem, the starting droplet for 2 sites with 1000 unique visitors per day. Using updated hardware and infrastructure is the great thing about Cloudways.
Let's try Cloudways and get 50% Off by using the coupon code: CWBloggerWalk