What's the difference between EngageBay vs. HubSpot vs. Mailchimp? We're here to help you simplify the process of evaluating Marketing Software products. On this page, you can compare and contrast the overall performance of EngageBay (8.9) to the overall performance of Mailchimp (9.0) against Hubspot CRM. Similarly, carefully examine their characteristics to determine which product is most suited to your company's requirements. In general, any business software should allow you to see the large picture while still providing rapid access to the details.
With email templates, landing pages, and a mobile app, Mailchimp is a marketing automation platform that allows users to develop, send, and analyze email and ad campaigns.
EngageBay is a marketing, sales, and service automation platform that combines lead generation, email marketing, marketing automation, CRM, and social media engagement to automate marketing sales. From a single platform, EngageBay helps organizations acquire, engage, nurture, and close leads.
For Service Hubs, Sales, Marketing, and CRM, HubSpot offers free everlasting plans with a limited range of functionality. The CRM offers a lovely design that allows you to see the complete sales pipeline right on your dashboard.
EngageBay is a software platform that offers its users an all-in-one marketplace that includes sales & marketing, CRM, and customer service tools. Despite being formed in 2017 and facing a slew of formidable competitors, EngageBay has carved out a niche for itself.
Hubspot is a sales and marketing marketplace where different types of clients congregate. Customer relationship management (CRM), lead management, tracking, classification, and seamless sales close are all included. Campaign templates, subject line assistance, dynamic content, and Mailchimp's AI-driven Creative Assistant are among Mailchimp's creative capabilities. Mailchimp will also provide you with marketing automation and analytics.
EngageBay vs. HubSpot vs. Mailchimp pricing:
Marketing Bay by EngageBay offers four different programs, one of which is free.
The Basic plan costs $12.99 per user per month, the Growth plan costs $24.99 per user per month, and the Pro plan costs $49.99 per user per month. Mailchimp does have a free plan that is always available for $0.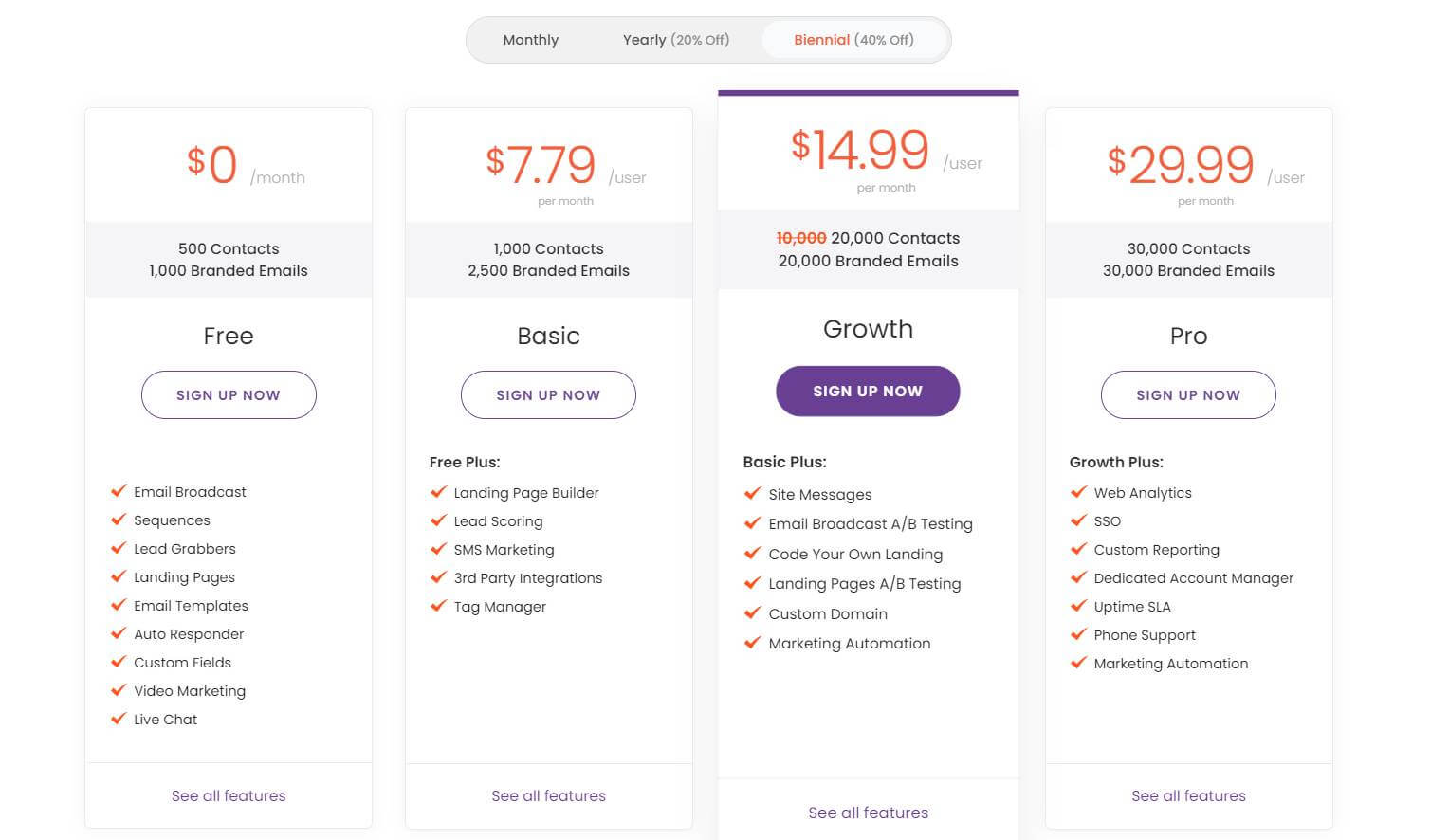 Mailchimp has three paid plans: the Essentials plan, which costs $9.99 per month, the Standard plan, which costs $14.99 per month, and the Premium plan, which costs $299 per month.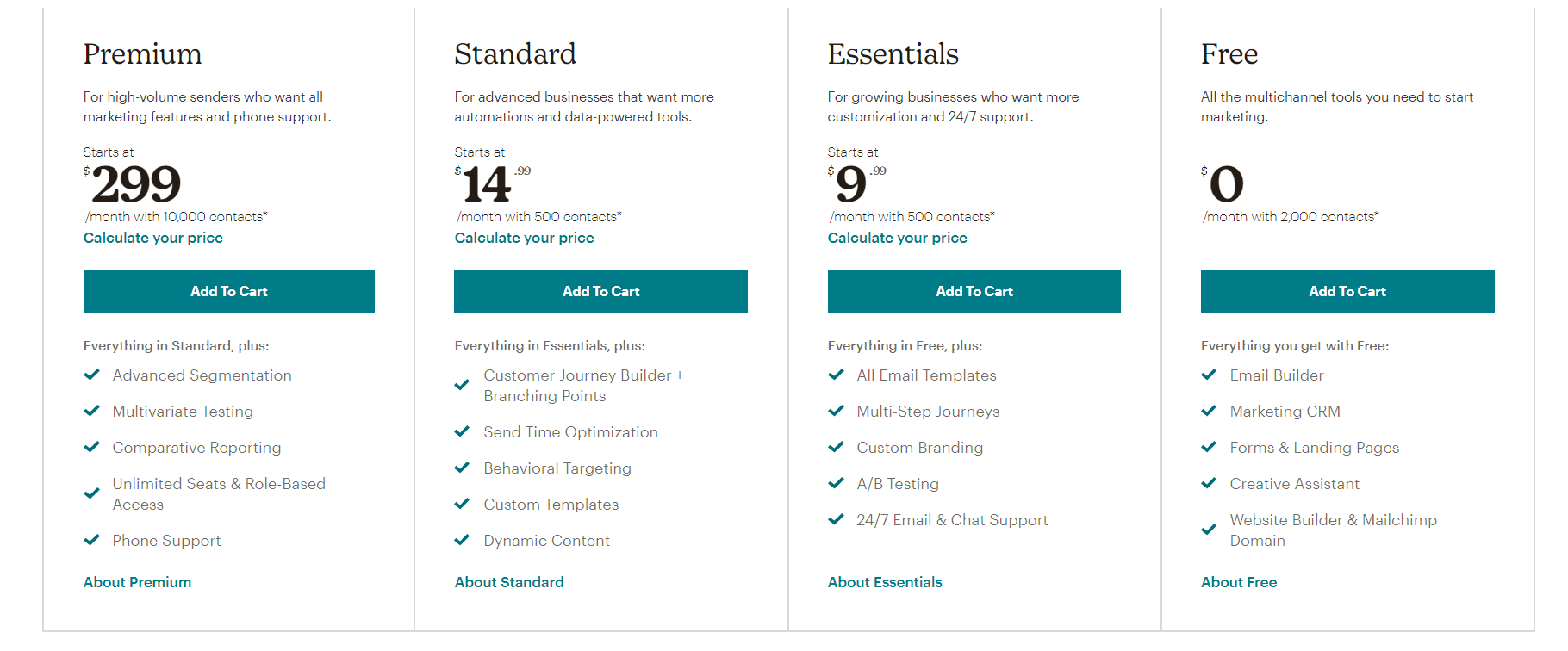 HubSpot is a company that specializes in online marketing. When you pay in advance, the Starter plan is $45 a month and includes up to 1,000 contacts. The Professional plan includes 2,000 marketing connections for $800 a month. The Enterprise package, which includes 10,000 marketing connections, costs $3,200 a month.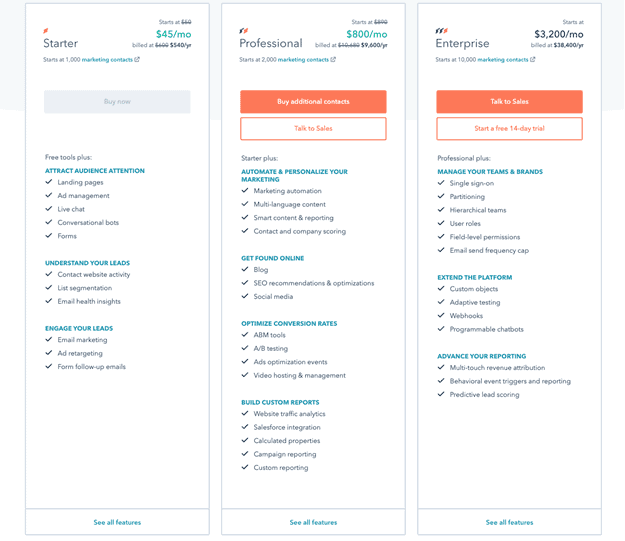 EngageBay vs. HubSpot vs. Mailchimp Pros and Cons: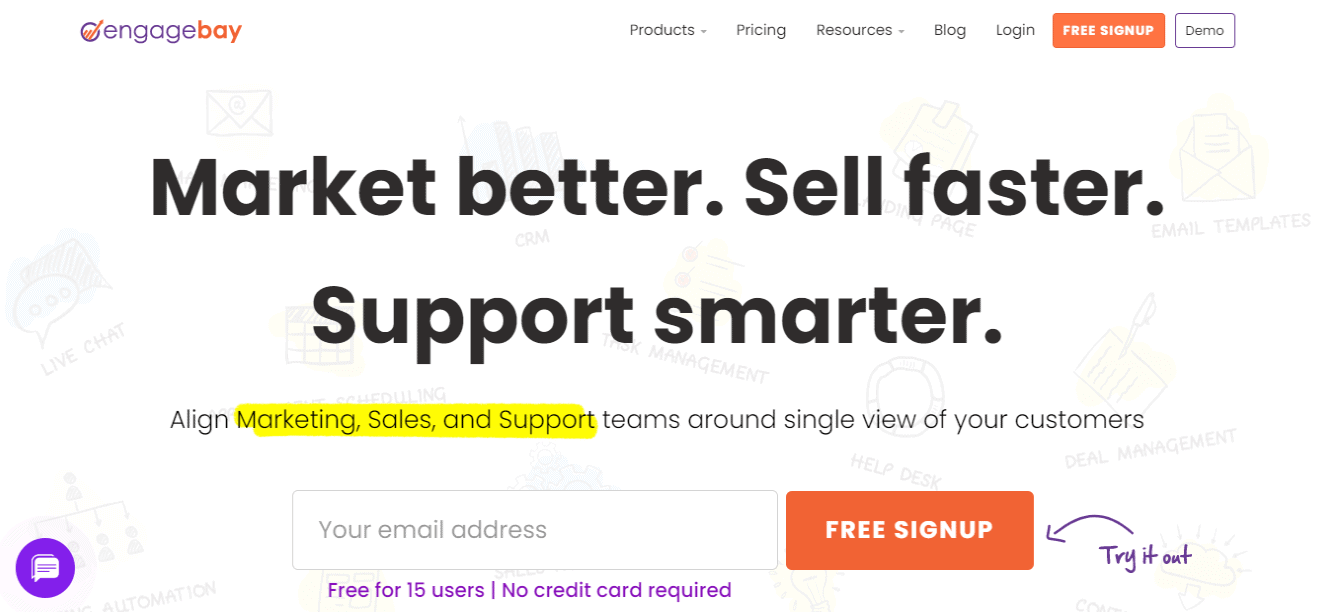 Pros:
Their free plan comes with a lot of features.
Paid plans at a reasonable price
Users can add as many contacts as they desire using their contact management tool.
Cons:
Data releases resulting from the use of several phases.
Client profiles that are disorganized and have data that is fragmented.
The dangers of lead poisoning are well-known. The challenges that small and emerging businesses confront.
Pros:
Instead of unsubscribing to all content, HubSpot offers a convenient unsubscription option that allows subscribers to unsubscribe to specific email subjects or lists.
It allows for advanced segmentation, as you can build multiple groups of contacts depending on their behavior on your website or landing pages as well as their email interactions.
Cons:
You can't send emails to many firms at the same time using HubSpot.
Its free version lacks some functionality.
On Sidekick, there is no automatic upgrading; thus, you have to do it manually for the existing business.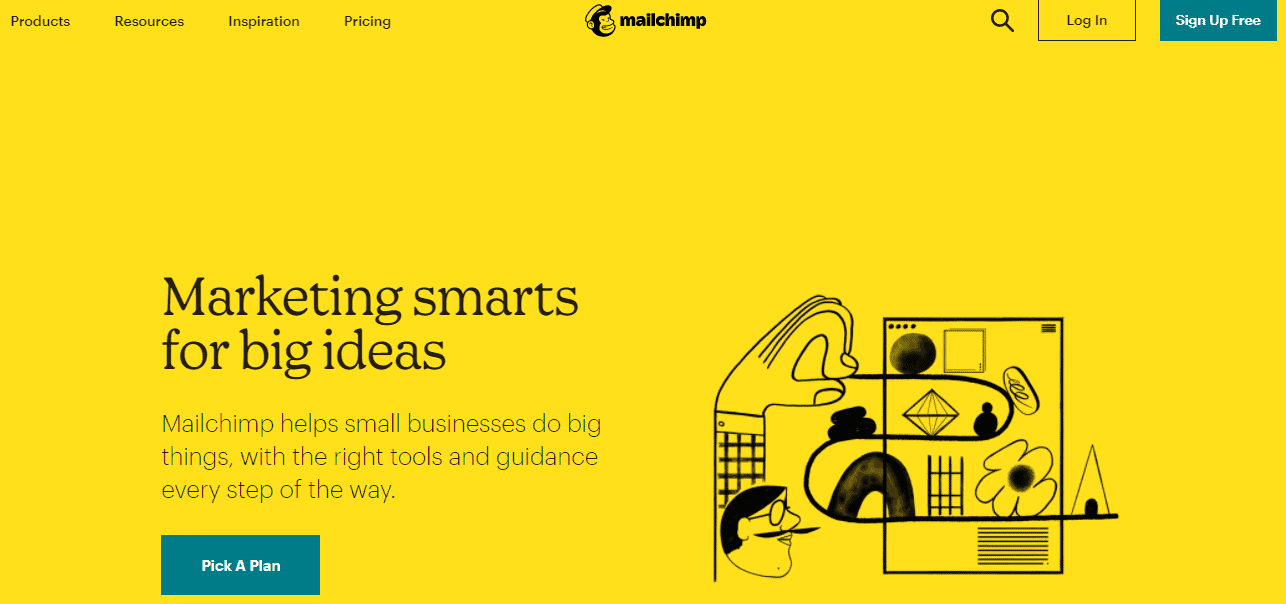 Pros:
Importing our own email address book
Multiple integration options are available.
In Mailchimp, you can get detailed comparable metrics.
There is a free plan with limitations available.
Cons:
The platform lacks a technology designed particularly to identify people who employ anti-spam filters in their email inboxes, allowing them to avoid sending and refocusing resources that would otherwise be squandered on telling another potential customer.
Subscription fees are extremely high.
A feature for advanced analytics is missing.
It's time to decide whether EngageBay vs HubSpot vs Mailchimp are the best marketing tools for the money.
You don't have much money to throw around as a small firm, at least not yet. You must make a deliberate and thoughtful decision regarding your software and many other aspects of your organization. That implies HubSpot is out, as their software is prohibitively pricey for small businesses. Mailchimp appears to be a good deal until you realize you only get 500 connections for your money. Is that such a big deal when you're just starting out in your small business? No, but it'll happen sooner rather than later.
In comparison to HubSpot and Mailchimp, EngageBay has cheaper costs and functionality. They're a CRM designed for small businesses and startups, and their pricing reflects that. EngageBay is totally worth it for what you get for your money! As we all know, Mailchimp is one of the first systems to emerge immediately after HubSpot began to expand and succeed in the CRM and marketing automation space. With a price range of $10 to $25 and no cost for the basic plan, it is clear that it is a significant saving over the somewhat more expensive alternatives.
To begin, you get 1000 contacts for free on EngageBay, which means you can simply arrange their contact information as well as their interactions with other team members inside your company – all for free. All of the data is simply retrieved when you need to complete a task that will help move them along the sales pipeline. This is critical for the business to have a well-organized appearance and for you to reach out to the correct customers and communicate with them in a way that leads to quick and easy conversions. Furthermore, the $29 and $47.99 plans contain even more features. This is our take on EngageBay vs. Hubspot vs. Mailchimp.