Grammarly is not only a spell or grammar checking tool, but it's also quite ahead of default grammar checkers like Microsoft word or other grammar checking tools. It's ahead in terms of functionality. It offers a suggestion based on your writing.
We need to agree that a non-native English speaker makes a lot of mistakes while writing a blog. Even native English speakers make punctuation and grammatical errors.
While writing anything in English, we should always be cautious about spelling, punctuation and grammar. The first time, when I came across Grammarly, I immediately compared it with Microsoft Word.
I found a lot of difference as Microsoft word shows us about spelling mistakes but Grammarly was much more than that as it shows us mistakes and provides a suggestion to correct it.
In this era of social media, most of the bloggers or writers have a habit of using internet lingo. As a result, this turned out to be making small mistakes while writing a blog, article or email.
Grammarly offers two plans Free as well as premium. I will recommend using the free version first to check grammar and spelling mistakes.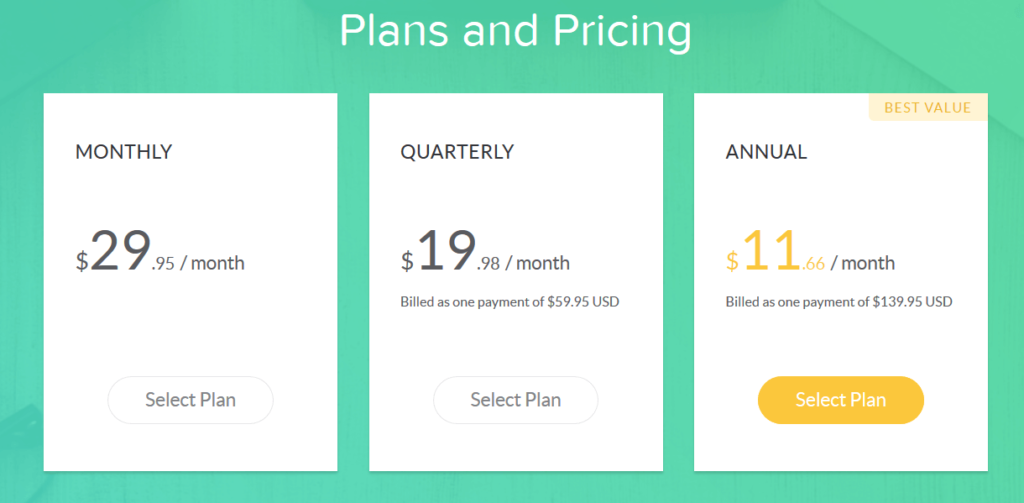 Now let us discuss Premium version to let you know about the full features of Grammarly.
400+ Checks
To make your work easier, Grammarly uses 400+ checks to find and correct hundreds of complex writing errors.  Grammarly premium plan uses advanced technology to check punctuation, grammar, context, and sentence structure.
Advanced checks
Among basic grammatical mistakes premium version of Grammarly offers you advanced checks for punctuation, grammar, context, sentence structure and warns you for the use of Passive Voice, preposition at the end of the sentence, Unclear antecedent, wordiness, tautology, repetitive use of the same word etc.
Vocabulary enhancement
The premium Grammarly version comes with an enhanced vocabulary function to replace existing words that are used repeatedly in your article, letter or email.
This function works best for business professionals.
Genre-specific writing style checks
Writing a blog post is entirely different from writing an official email. The makers of Grammarly knows this and therefore unlike the default grammar checker, Grammarly offers suggestions based on the niche you are writing from there 30 different categories for their premium users.
Though it doesn't create a much different but makes a small adjustment in order to achieve the best results.
Sentence Structure
Functions, like finding a grammatical error and spell checker, can solve almost all of the problems for most users but non – native speakers often find it hard to correctly frame a sentence. This issue is addressed in Grammarly.
Plagiarism Checker
Grammarly plagiarism detector scans more than 16 billion web pages. If the article is copied, the link to the original website will also be provided to you, to access the article yourself and inform your content writer or guest author about the same.
You must be sure that the article is not copied from another location if you are a blogger that accepts a guest post or hires a content writer to write articles for your blog.
In such cases, the plagiarism checker can be useful for you
How to use Grammarly?
In order to use Grammarly, you need to register a free account with them first. If you want to use its premium plans, you can always upgrade the account later.
Browser Extension
Grammarly is an advanced tool that integrates with almost anything you write online.  Install Grammarly extension like Chrome and activate it, and it will underline the error while writing an email, blog, WordPress post or using social media sites like Facebook or Twitter.
Grammarly App
Grammar also has an online app, where your content can be entered or copied or uploaded for proofreading directly. This app is particularly useful if you want to retrieve the content that is not supported by the browser extension on websites.
This app is helpful when your documents are written and edited from several places as Grammarly saves your documents on its server.
Windows Office Add-In
If you're a business professional who wants to create  Microsoft presentations, then you can install Windows Office Add-in.
This Add-In integrates all the Grammarly features with all Microsoft Office apps including Microsoft Excel and Microsoft Word.
Grammarly Desktop App
Apart from browser extension, Grammarly also offers a desktop application for Windows and Mac. To use the application, you simply need to drag and drop a document.
Conclusion
Grammarly certainly is the best tool in the market for grammar checking. It can identify and propose a correction for nearly all punctuation, spelling and grammatical errors.
Enhancing vocabulary and plagiarism are good additions with the premium version that are missing from other tools.
Grammarly facilitates writing by providing precise and useful corrections that we may not have seen. Although your style of writing should not be dictated, Grammarly is a helpful guide that improves both your writing and proofreading skills.