Kinsta is a managed hosting provider for WordPress that takes care of the website. With top-notch services and cutting-edge technology, Kinsta is believed to provide ultra-fast and secure WordPress hosting. Check there dashboard below as proof. Kinsta makes scaling and hosting very easy.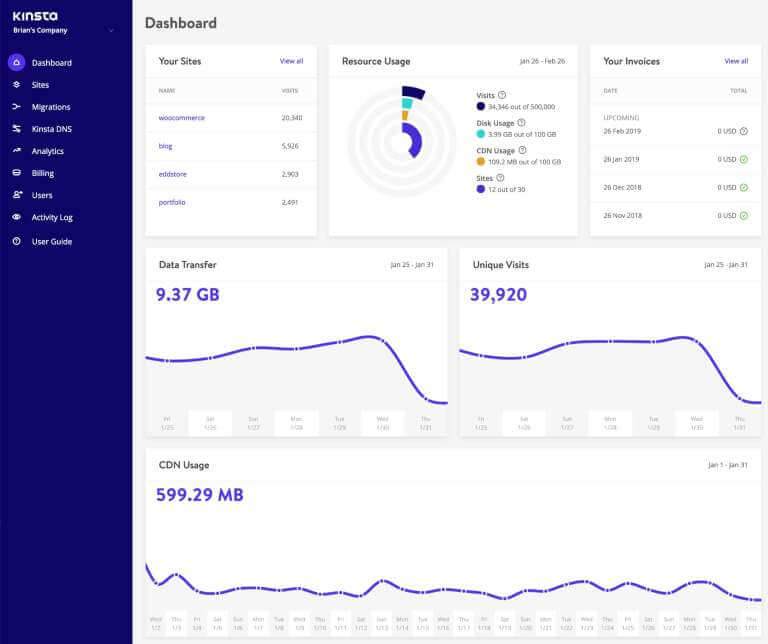 Kinsta's vast set of features distinguishes them from other managed hosting companies in WordPress. Kinsta is the type of host you want if there is a lot of traffic on your site and you are looking for super fast speed.
Intuit, Ubisoft, Ricoh, Workforce are GE are few of there big clients out of thousands. Which means you can trust them as they host thousands of websites all around the globe. Fortune 500 companies, High-traffic blogs, high-volume agencies, and universities trust Kinsta to give them the speed and stability they need 24/7.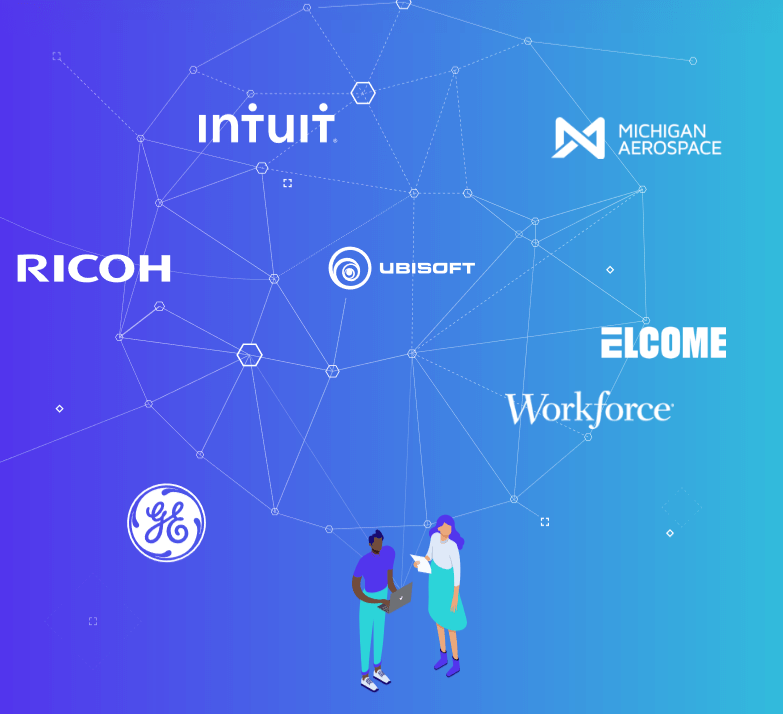 What other peoples are saying about Kinsta
@TheSportReview's new @Googlecloud based @kinsta environment handled the post-match @ManUtd v @ChelseaFC traffic spike in style 👌⚽ pic.twitter.com/kJewykSqaV

— Martin Caparrotta (@MartinCap) April 16, 2017
Quite impressed what @googlecloud and @kinsta can pull of for #WordPress hosting! #DevOps #Cloud #WPDev #webdevelopment pic.twitter.com/Cr7UMaHdpH

— Neuralab (@Neuralab) July 22, 2017
Couldn't be happier with hosting my websites through @kinsta. I feel like their support team never sleep! Amazing service.

— Matthew Howells-Barby (@matthewbarby) July 3, 2017

Let's talk about best Kinsta WordPress Hosting features. This may give you an idea, why you or professionals and companies with independent websites should consider migration to Kinsta.
1. Best Architecture
Kinsta is the first managed WordPress hosting company that is exclusively powered by the new powerful Google Cloud platform that features automatic scaling, LXD containers and, of course, one of the world's largest networks.
Each WordPress site is wholly separated and does not share resources because they use container technology. Every container has an Nginx, PHP, MySQL, etc.
Kinsta also uses the premium tier network (not standard) of Google Cloud Platform and offers all 18 data center locations that provide the lowest latency in a strategic position.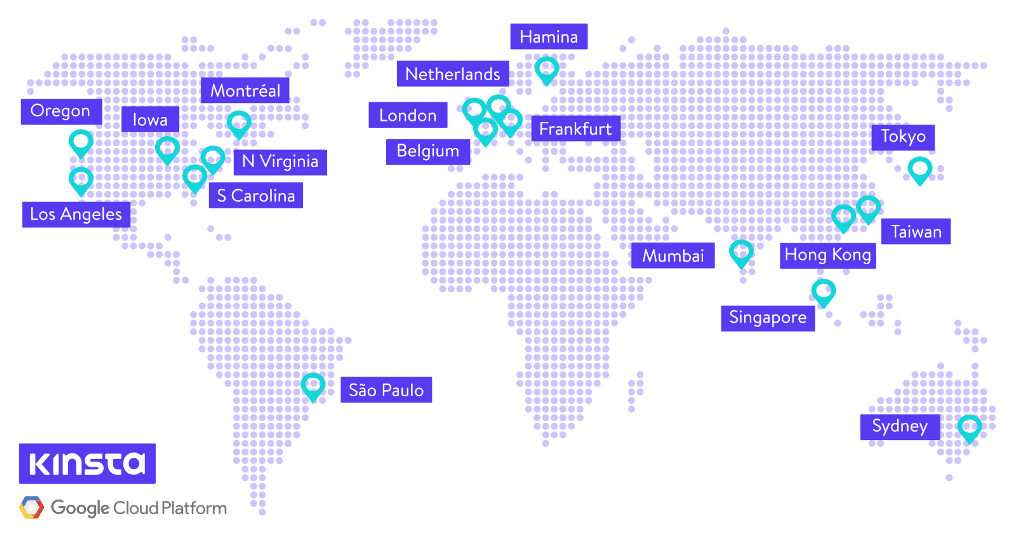 You are free to choose from the following 18 data centers for your WordPress websites:
• Los Angeles, California (us-west2)
• The Dalles, Oregon, USA (us-west1)
• Ashburn, Virginia, USA (us-east4)
• Moncks Corner, South Carolina, USA (us-east1)
• Council Bluffs, Iowa, USA (us-central1)
• London, UK (europe-west2)
• St. Ghislain, Belgium (europe-west1)
• Changhua County, Taiwan (asia-east1)
• Sydney, Australia (australia-southeast1)
• Montréal, Canada (northamerica-northeast1)
• Netherlands (europe-west4)
• Hamina, Finland (europe-north1)
• Hong Kong (asia-east2)
• São Paulo, Brazil (southamerica-east1)
• Frankfurt, Germany (europe-west3)
• Jurong West, Singapore (asia-southeast1)
• Tokyo, Japan (asia-northeast1)
• Mumbai, India (asia-south1)
Additional back-end architecture includes:
• Nginx
• Ubuntu
• PHP 7
• Full-page caching
• Object Caching
• HTTP/2
• MariaDB
• Free DNS
• Free SSL
• SSH, Git, and WP – CLI
Kinsta hosting solution monitors the health of the site continuously which includes 1440 daily website uptime checks. No other host provides this service.
2. Automated Backups
Kinsta has an automated backup system in place that makes 14 backups simultaneously. It backs up once a day by default. Moreover, you can manually create a backup, and then you can easily restore your site from the Kinsta dashboard, at any time. Whenever you restore a backup, you create a new backup that reflects the state of your website just before you reset it. If you want to undo the restore, this is handy.
3. High security network
Kinsta offers a highly secure system that monitors your website 24/7 and is secured by robust firewalls. Malware scans, tight restrictions on software and firewalls ensure that your site is safe.
Kinsta scans your website every 60 seconds to ensure that all security features are intact and cyber attacks are not occurring. This means Kinsta provides
• DDoS detection
• Hardware firewalls
• Uptime monitoring
• SSL support
4. CDN
Each of the Kinsta hosting plans offers generous free CDN bandwidth. Check included bandwidth below:
• Starter plan includes 50GB
• Pro plan includes 100 GB
• Business 1 plan includes 200 GB
• Business 2 plan includes 300 GB
• Business 3 plan includes 500 GB
• Business 4 plan includes 500 GB
• Enterprise 1 plan includes 1 TB
• Enterprise 2 plan includes 1 TB
• Enterprise 3 plan includes 1 TB
• Enterprise 4 plan includes 1 TB
If your CDN limit is reached, they are going to keep your site going and charge just $0.10 USD per additional GB of CDN bandwidth.
5. Plans
Kinsta offers premium hosting plan to everyone. They are popular with larger companies and business customers, but they also have $30/month entry-level plans for those of you just starting out. Remember, it's a high-end hosting performance hosting providers.
They are above than the rest of the companies. Just try yourself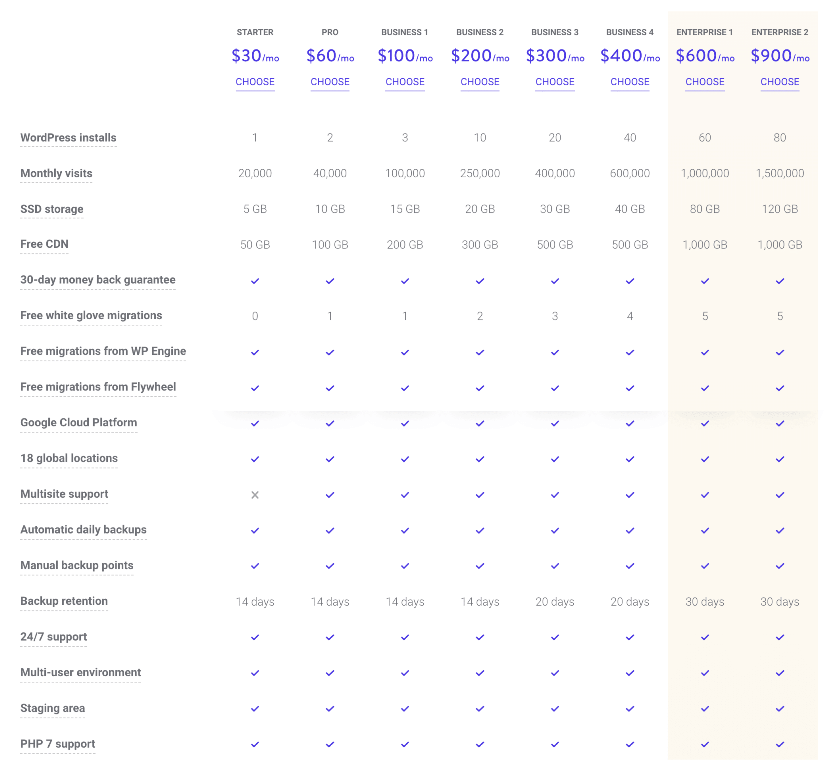 The main differences in their plans are the number of allowed WordPress sites, space for storage and visitors. Each higher plan also gives you more PHP workers. PHP employees execute the code on your website, and several requests can be performed simultaneously with other applications.
Additional differences:
Free CDN: In starter plan, you will get 50 Gb while as in other plans as higher you go, you will get more Free CDN bandwidth.
Free white glove migrations: You need to fill out the form on dashboard their team will do rest. In the starter plan, you will get Free white glove migrations.
Site Cloning and Multisite support are not provided in a starter plan, but they are not much important
6. Money Back Guarantee
You can try any plan of Kinsta (including add-ons) for 30 days risk-free. If you decided to cancel your hosting account within 30 days, Kinsta will issue a full refund.
Not only that, If you cancel your subscription after the first 30 days, the unused part of the subscription to your plan will still be refunded. This includes both annual and monthly plans. Kinsta does not have long – term contracts; you can cancel your subscription at any time.
7. Customer Support
Kista customer service is best as compared to others. Kisnsta team answers quickly. I appreciate organizations that know the need for fast websites and know WordPress and its platform better than the rest.
Kinsta support team is available 24/7 on the dashboard.
Someone is willing to help you, even when you break your site in the middle of the night. As compared to other hosts in the market they also have experience with scaling and performance problems.
Conclusion:
If you are planning to start a new website or migrate to a super fast website hosting solution, Kinsta is the best solution.
I recommend that you should try them, you won't be disappointed. And the Google Cloud Platform support ensure that you have the best architecture behind your sites. They even offer free migration to ensure that the move is as smooth as possible. And don't forget you have a money-back guarantee for 30 days.