Every business that has an outstanding performance is portrayed in the tracking of how well it is doing. Keeping track of every key component that is necessary for your site to grow and expand is important. Everything nowadays is a competition; you should be ahead of your game, and to be that and have a performance twice as good as your opponent, you should keep track of your KPIs. Just to take a brief look at what is KPIs.
ServiceNow Power BI integration helps track personalized metrics, KPI, overall team performance in real-time by scheduling refreshes, and also visualize team contribution to the overall result.
KPi stands for Key performance indicator; these are the critical targets that help measure progress towards an intended result.
People often want a small business, mostly because of the money a business can create. But most of these people don't want the constant need to overthink every aspect and detail. In this particular situation, we are referring to KPIs. Even if they do know that they need to in the subconscious part of their mind, people want a simple concept that they can keep track of. Luckily, people get what they want, we are going to present to you a few tools which can help you.
Salesforce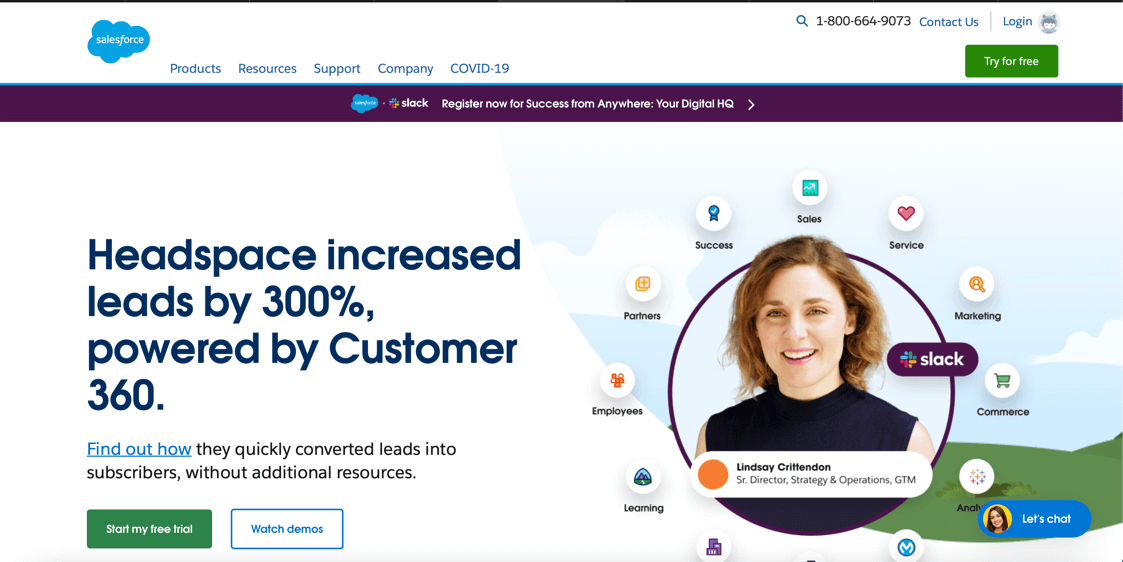 This is considered to be one of the most popular plugins out there. This plugin is all about letting you keep track on your own by creating personalized dashboards. Their products have remarkable features, such as providing support faster in a single app.
If you want to get some deals down, you can easily achieve that with the #1 CRM. Your customers should be your top priority; you are helping your business go up by making them happy. You can achieve that with the Service Cloud feature. You can try out Salesforce for free; we actually mean free, you don't have to provide any information to check this plugin out.
Geckoboard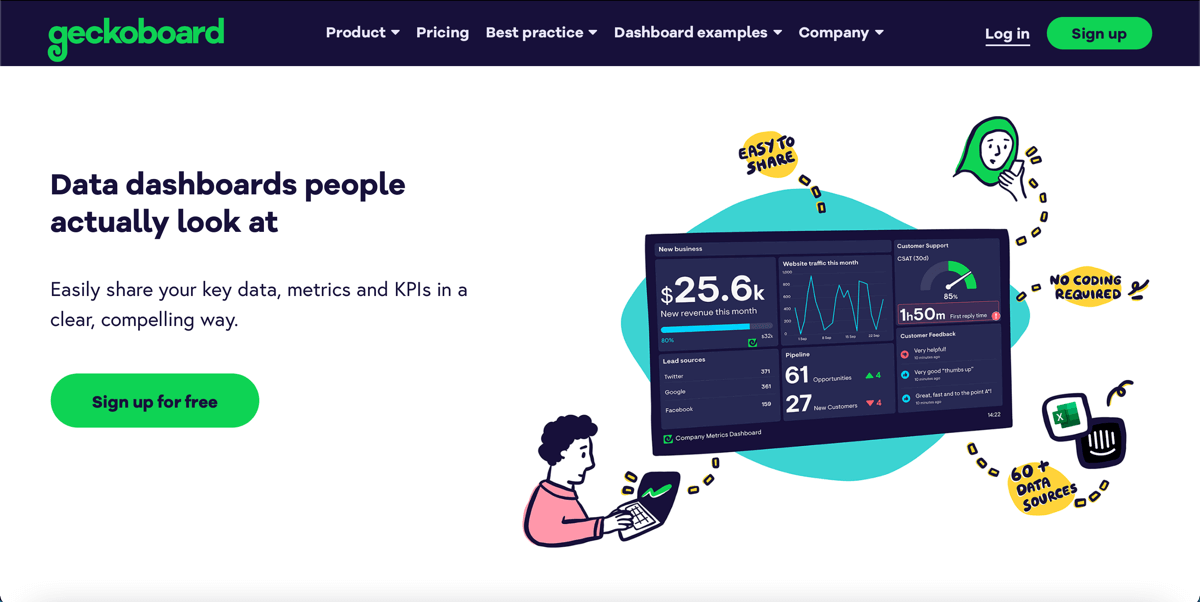 This phenomenal plugin provides you with a live KPI tracking dashboard, which can provide everyone on your team with the newest information on what's going on with your business. When we mean to provide information, we mean it in a way where it can be clearly presented to others. It is much easier for the team to improve their performance with a live dashboard, keeping them up to track. This plugin is trustworthy as it has gained some of the biggest companies' trust, such as Airbnb, Monday.com, HelloFresh, and many more.
SimpleKPI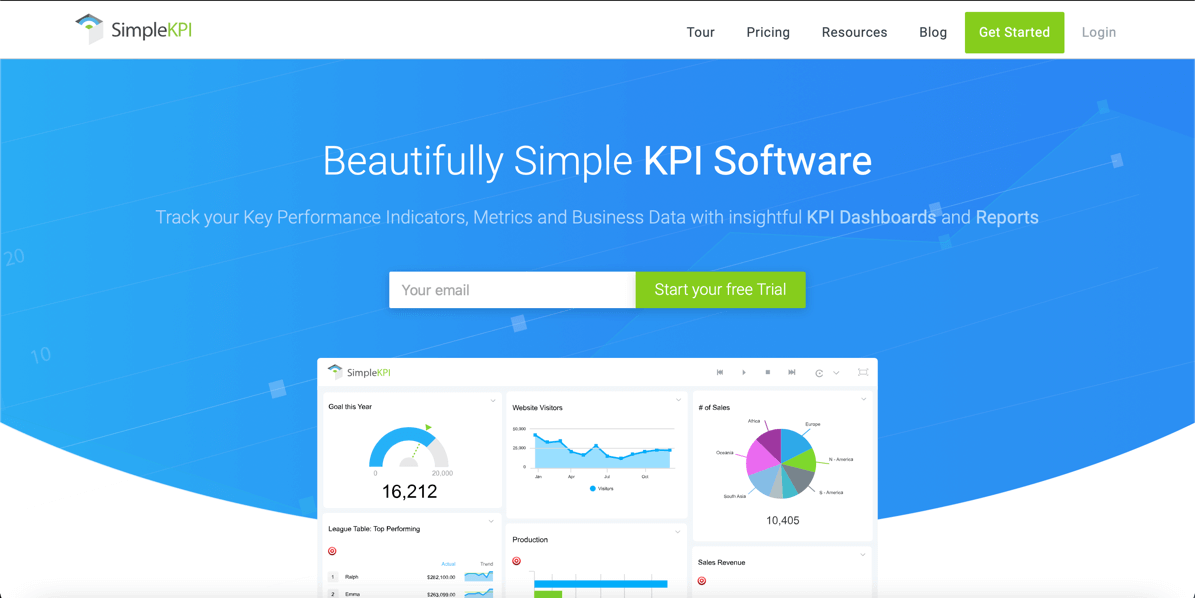 The team behind SimpleKPI has one mission: to present to the people that managing data does not need to be complicated. This is a great plugin for those companies that are starting out. They have pretty amazing features concluding the interactive charts and graphs and the possibility to always keep up with your insights tracking the analytics and presenting them to your fellow colleagues.
You can start your free trial by simply implementing your email. This plugin provides over 1000 companies to keep up with their data.
Tableau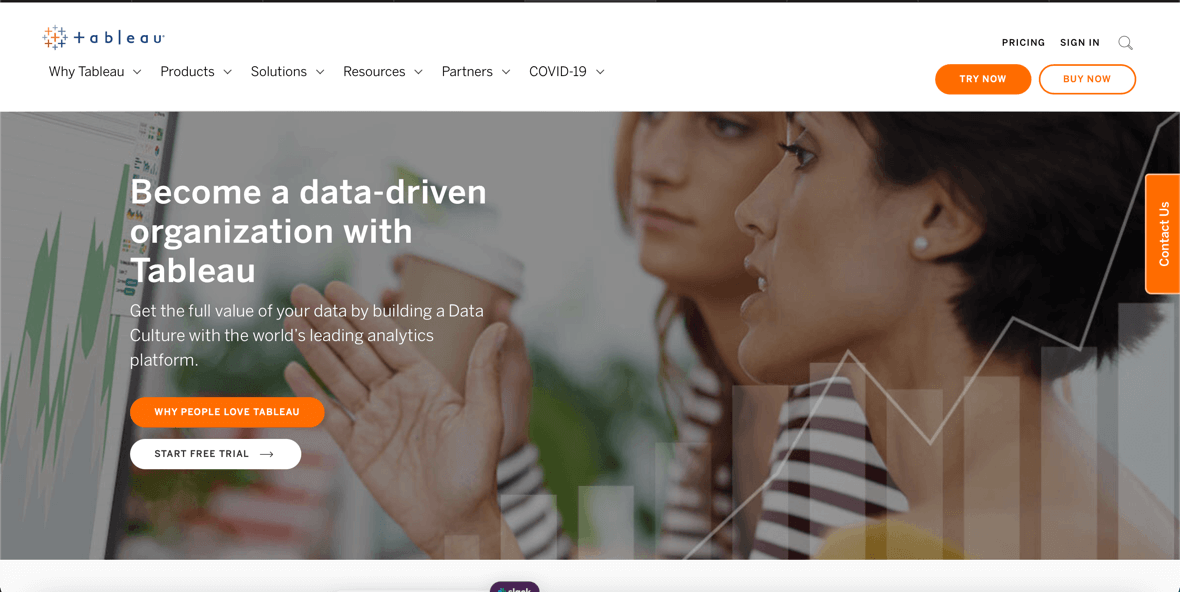 Tableau helps you understand your data. Considering that Chipotle puts trust into this firm shows its truly remarkable performance. They are considered to be the world's leading analytics platform. They are a part of Salesforce; you can easily keep in touch with the latest trends and predict outcomes with the Tableau CRM. By downloading it, you can get a free trial. This community contains one million members.
Conclusion
These are the top 4 plugins that can help you keep up with the latest information, providing you with new ways to improve your site's performance. Whichever plugin you pick, you won't feel guilty afterward. Every single one is great and will provide you with the best dashboards.