URL Shorteners are tools that we use to shorten long URL-s. These tools create a link to redirect to a webpage with a long URL.  With URL Shorteners, you can short any URL and make them unique.
URL will redirect to a specific page, and he will not lose its functionality.
It will consist of just a few characters that are much better than a long URL with too many characters and symbols. Isn't it?
Probably, you are asking why we need to do this? Well, there are many reasons for that. Let's mention some of them. First of all, long URL-s with many different symbols look suspicious, and you don't want to leave such an impression on visitors to your website. Further, no one can memorize those long URL-s, unlike short ones that are easier to remember for sure. When you create a short link, you can track performance on your website. With UTM parameters, you can create different short links for tracking your campaigns. These short text codes are combined with the Google Analytics tool to help you track the value of campaigns and social marketing programs.
To help you find Link Shorteners you will use, we have made a list of the best six.
Keep reading and learn more about their features.
Branded Link Shortener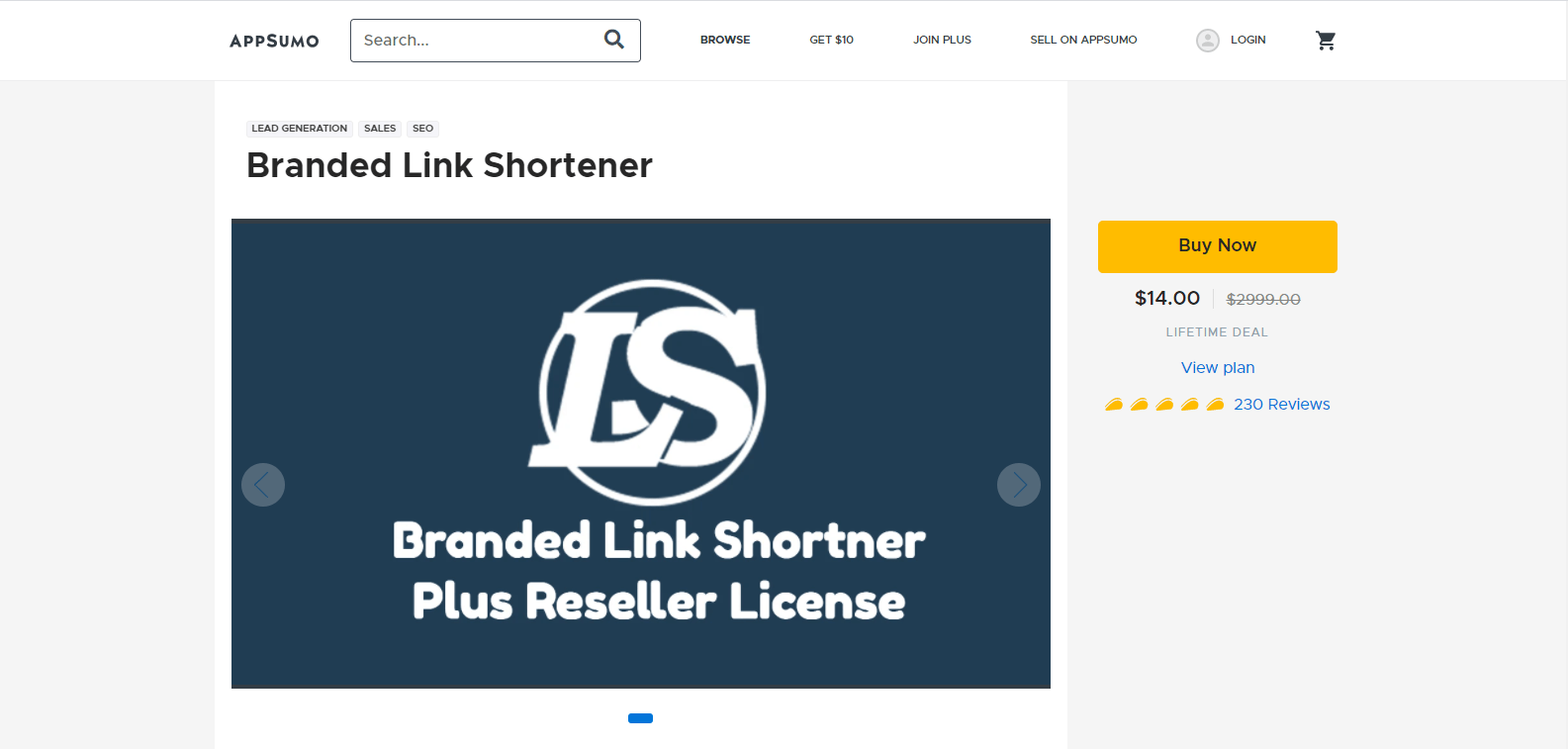 Do you need to personalize your link for FB ad, or email, or blog? No problem. With Branded Link Shortener, you can do all that. This Link Shortener is available on Appsumo, and you can buy it with a 60-day money-back guarantee. 
Paste your URL and make sure that you are getting a tool that will help you track your campaigns and increase sales of your products or services.
Features:
Branding, tracking, and sharing your short links
Personalization links with custom aliases
Reseller Licence
Future plan updates
Creating up to 10 additional accounts
Lifetime access to Branded Link Shortener
Increasing your brand recognition
Price: $14 one time purchase
Bitly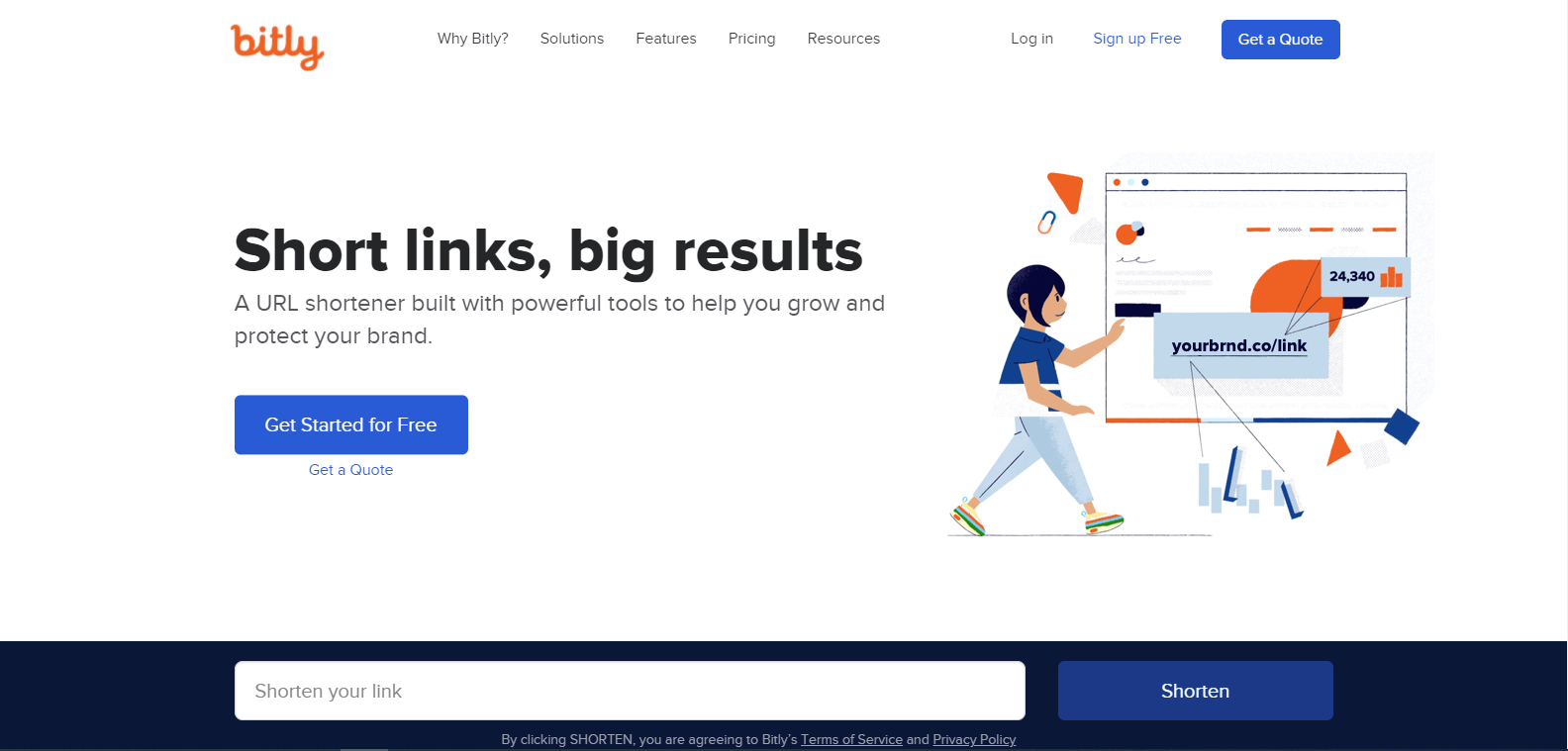 Increase awareness about your brand and protect them using this Link Shortner. With Bitly, you get the possibility to create powerful links at scale. You can paste your long URL into the box on the homepage and shorten your link without creating an account.
Brands such as Amazon, Cartner, BuzzFeed use this link management platform with 13 years of experience and 20 million clicks per month.
Features:
Setting custom domain
Crating recognizable links
Redirecting any links
Creating unique SMS communication
Fully-responsive
Tracking sharing clicks and links
Tracking with QR codes
Price: You can sign up for free or buy some of the three available plans starting from $29 per month.
Ow.ly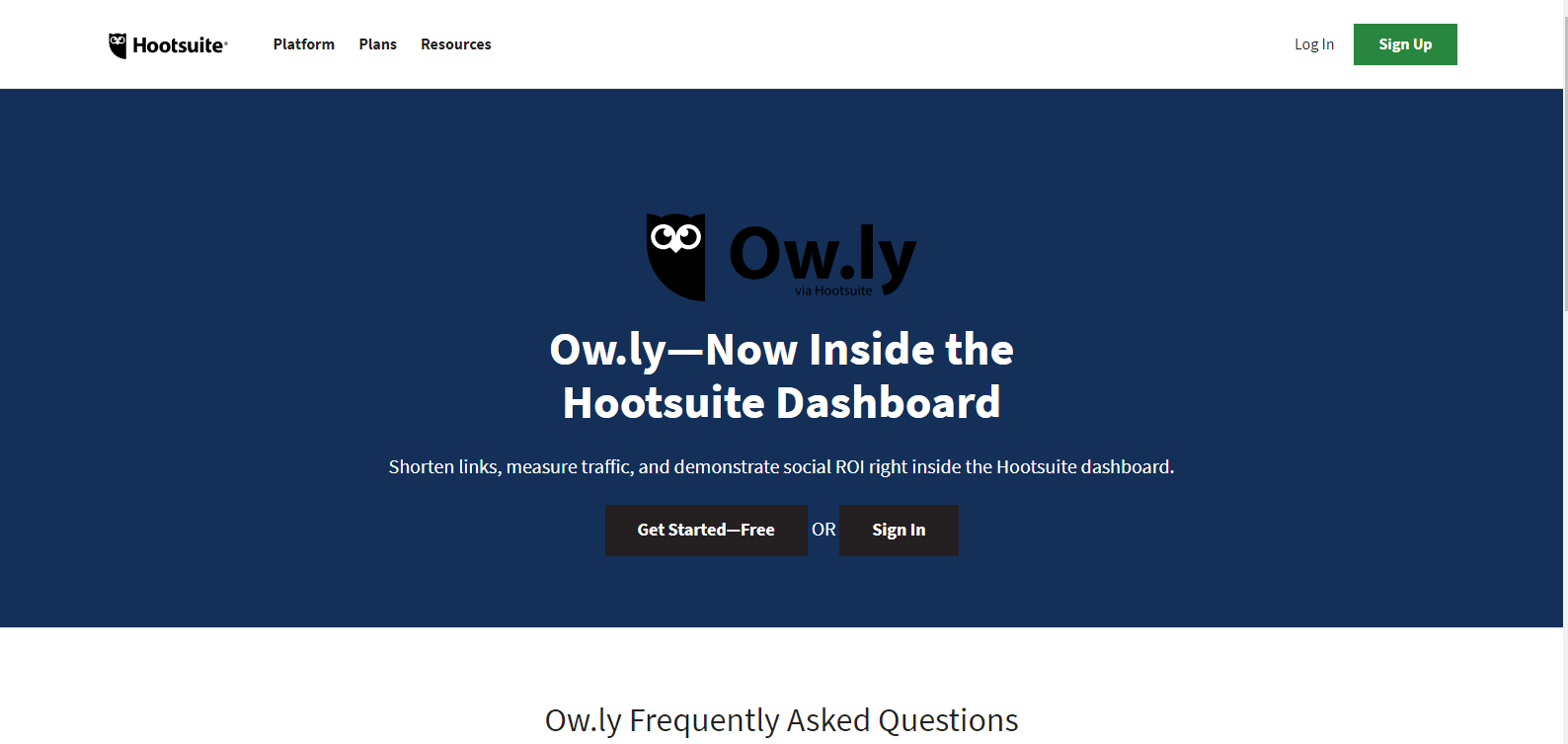 Short links can be created using Ow.ly too. This tool is integrated into the Hootsuite that is a social media platform. Ow.ly is a feature and part of Hootsuite that uses those shortened links on social media or some other place.
With Ow.ly, you will get a user-friendly tool that allows you to measure traffic on your website.
Features:
Demonstrate social ROI
Measuring traffic
Security links
Mobile platform supportive
Short trackable links
Tracking performance of your brand
Price: Both free and premium versions are available. Start for free or create a Hootsuite account and use some of the premium plans.
TinyURL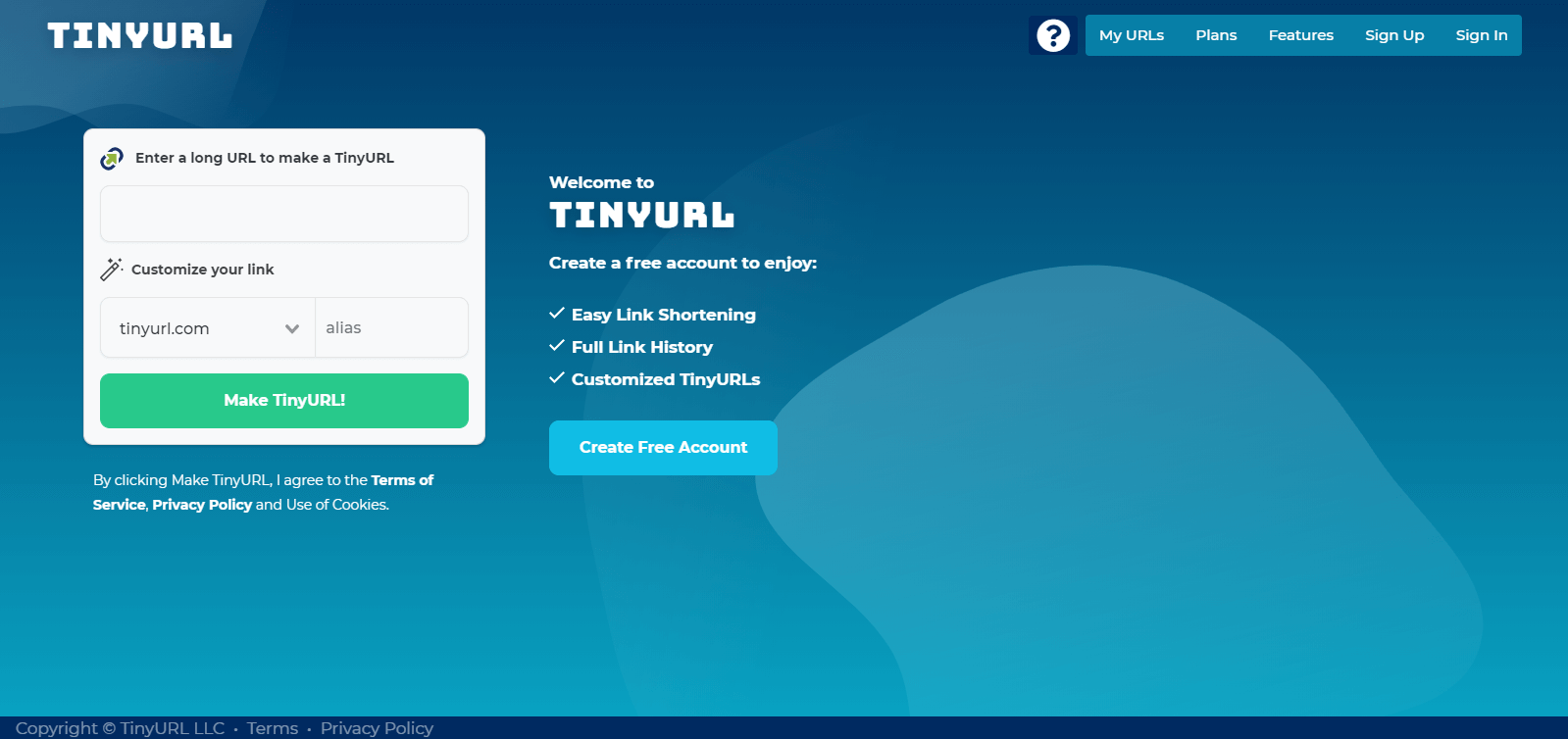 Here is another Link Shorteners platform known for easy link shortening.  With TinyURL, you can enhance your business through managing, tracking, and growing your brand.
This platform has built trust from 19 years of experience and is known for being the first URL shortener on the market.
Features:
Easy-to-use
Getting detailed analytics
Creating and managing your custom domain
Detailed monitoring of your campaigns
Tracking unlimited clicks
Detailed analytics
Customizing the shortened URL
Price: TinyURL is available in three plans. The first is for free, and the next two are premium (starting from $9.99 per month).
Rebrandly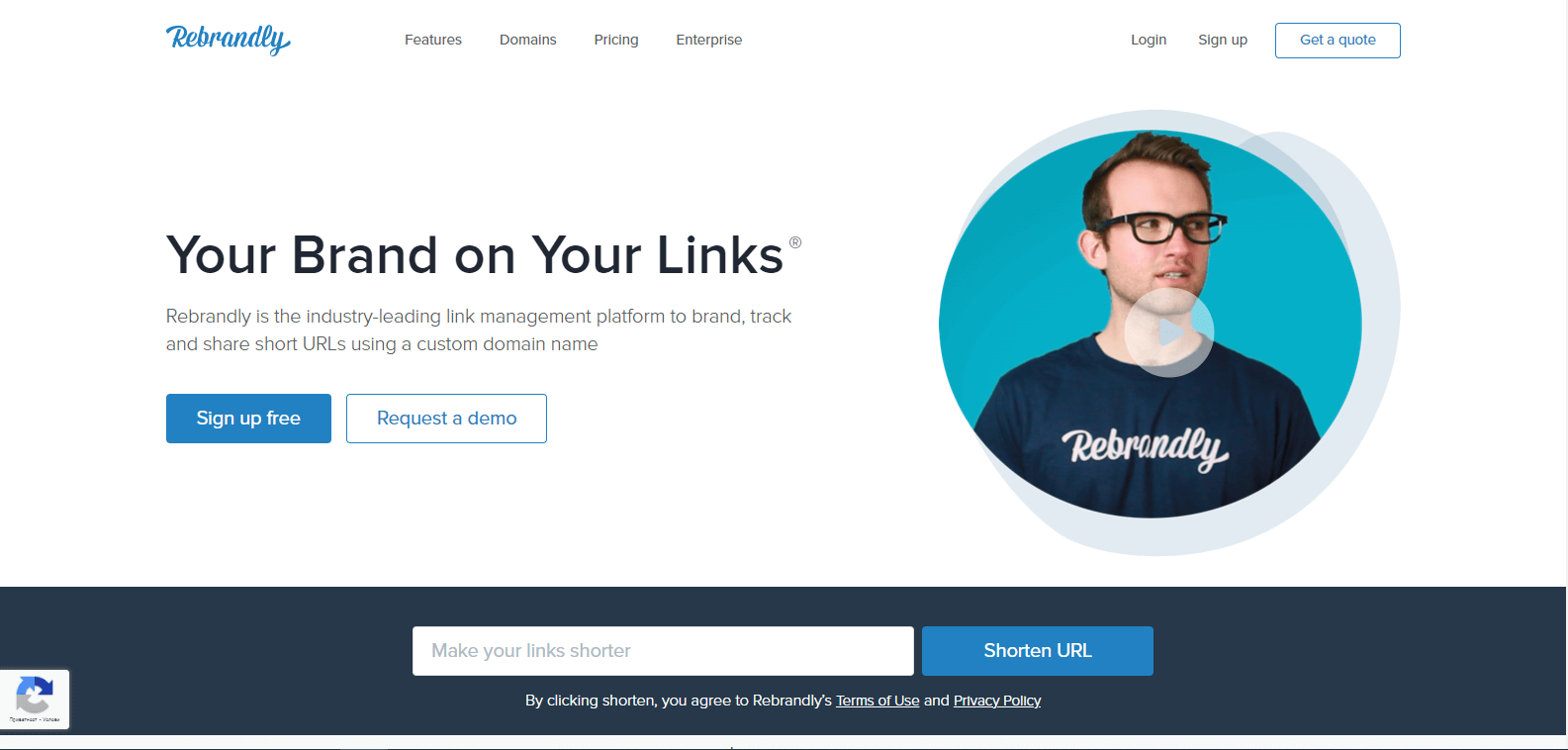 Use Rebrandly for creating branded links. When you read the name of this platform, it is straightforward to conclude that it is famous. It allows you to build and share short links on different social networks.
Put your brand name in every link you share and grow your audience. That will help your business to become more successful.
Features:
Fast redirect
Availability of UTM builder
Incorporating branded links in existing processes
Custom reports
Emojis on links
Detailed analytics
Training and support
Price: Plans pricing are divided for individuals and teams. The first one is free, and the others are paid from $29 per month to custom price for teams.
ClickMeter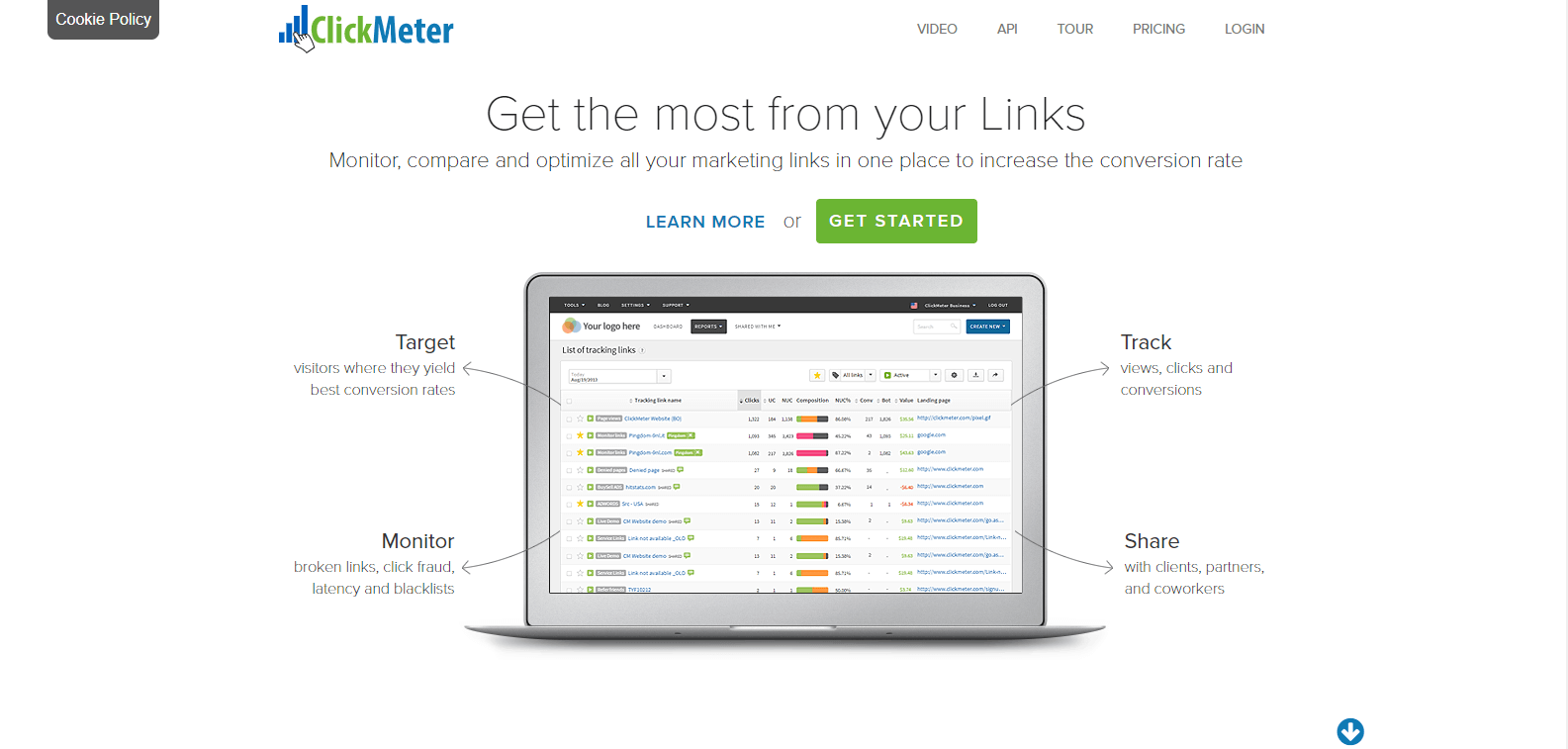 Last but not least platform on this list is ClickMeter. This platform works great with Google AdWords. It can be integrated into some of the CMS systems, such as WordPress or Shopify too. With the ClickMeter, you will have insight into the list of tracking links in the dashboard.
With ClickMeter, you can increase your conversion rate and be one of the 100,000 satisfied customers.
Features:
Detail targeting
URL encryption
Tracking conversion
UTM builder
Creating advanced report
Integrating with AdWords
Dashboard KPIs
Price: Chose one of the three pricing plans starting from $29 per month. With all of those plans, you are getting a 30-day money-back guarantee.
Conclusion
No matter the type of your website, the URL Shortener service is a useful and helpful tool. If you want to make a more reliable brand that customers can trust, then the Link Shorteners are a must-have platform.
Before sharing your page on a social network, use some URL shorteners and throw out all those symbols from your URL. Besides that, you can get a better insight into tracking your campaigns, and you will find what you can change to improve your business.