Social Media advertisement has become incredibly important over the last decade. The power of social media is recognized by every major business, NGO, company, and individual.
Social media advertisement is one of the best ways to place your products, grow your brand, and further develop your work.
But in order to have successful and fruitful results from those campaigns on social media accounts, you often need to optimize your advertisement. Now many people in digital marketing can get uncomfortable when it comes to optimization because it can sometimes be tricky, especially if it is not done properly.
Social media optimization has one important feature and purpose. It allows businesses to analyze everything. Based on that analysis, business owners can adjust their content and accounts on social media, helping them stay in line with the best practices online. You will get more customer interaction, bigger visibility on social media platforms, bigger distribution of your products, brand, and services, improvement of services, and many more.
To optimize your social media advertisement successfully, you will need a good strategy and sometimes help from professionals that are not always affordable to many businesses. That is why you should use marketing tools to successfully optimize your adverts. You will stay in touch with your competition, and you will save yourself money and time, and you will get the best results possible. With that said, there are many marketing tools online, but not all of them will suit you.
That is why in this article, we will give you the list of the best tools for social media optimization that you can use to further grow your business.
Adyouneed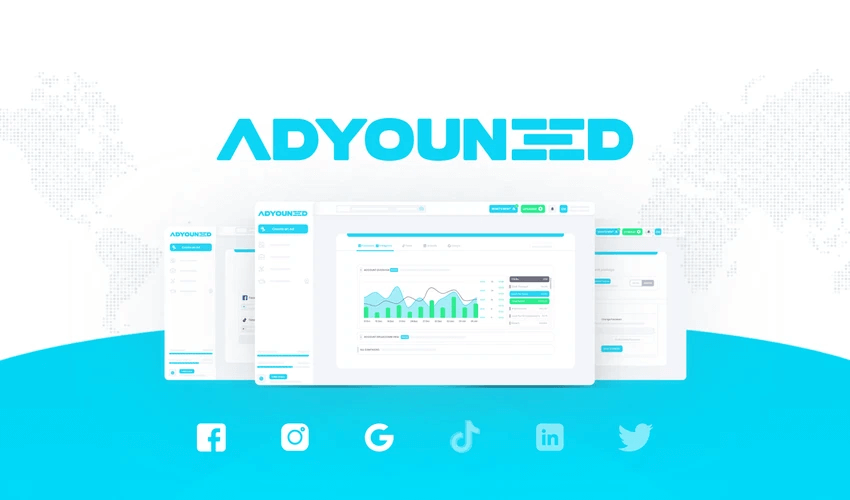 This is truly a crown tool for social media marketing; it will help you to manage and create social media ads. Adyouneed is one tool that will help you to work smart and fast on your social media optimization strategy process because it automates all those boring and exhausting parts of ad management.
Thanks to this tool, you will easily create high-quality ads without frustration and stress, allowing you to concentrate on other aspects of your work. All major social media platforms like Facebook, Instagram, and Google are together on this amazing social media optimization tool allowing you to dedicate to your strategy in full capacity.
Adyoneed offers you fully automated Dynamic Search Ads that you get by adding a link to your website. You will find the right audience for your ad campaigns thanks to Adyouneed AI that creates several ad audiences based on only two target interests. Three to five days are only enough for the Audience Finder AI to find the best match for your products and brands, helping you save yourself some money by not using it on the audience that will not convert.
Another amazing feature of this tool is Advanced Campaign Creation. It allows you to combine 10 different ads with 10 audiences for the best results possible. There are many more amazing features that you can use once you get this tool; it will help you to develop some amazing social media campaigns and to further grow your business. This tool offers you three pricing plans with prices ranging from 50 to 100 dollars each.
WordStream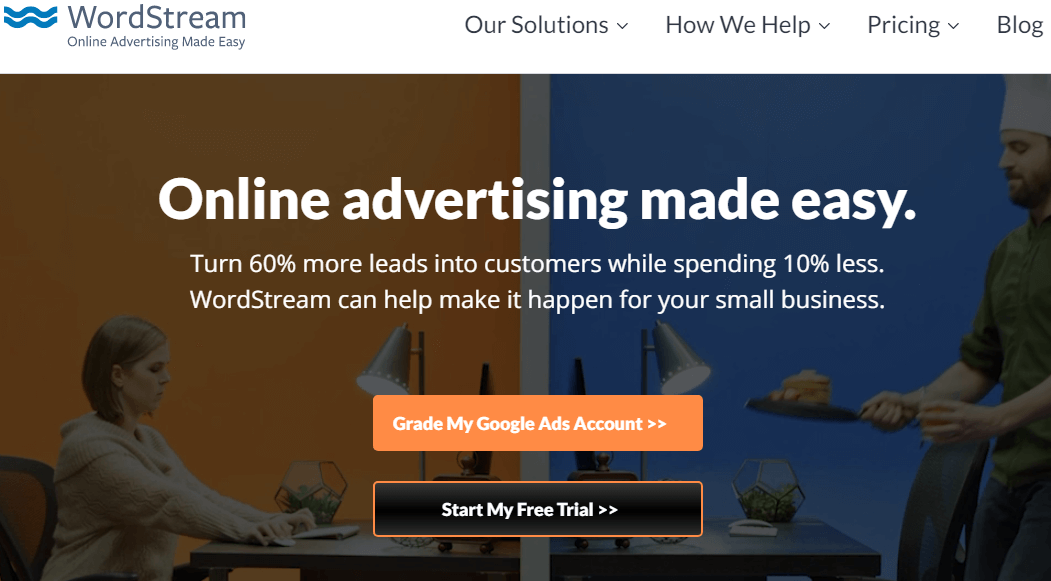 WordStream is one of the most famous tools for online advertising. According to them, they turn 60% more leads into customers while spending 10% fewer resources. They offer their now-famous 20 minutes a week business plan to help small businesses grow and place their products to the proper audience.
Thanks to features like time-saving alerts and workflow tools, cross-platform reporting dashboards, and easy-to-use solutions for ad creation, all small and mid-sized businesses will drive much better results from online advertising.
Marketing agencies can also benefit from WordStream thanks to features like integrated tools for driving new businesses, AI-driven reporting across multiple clients, and simple tools that will make every ad creative easy. With thousands of new customers each year, you will soon realize why is WordStream such a popular and effective tool for online advertisement.
Smartly.io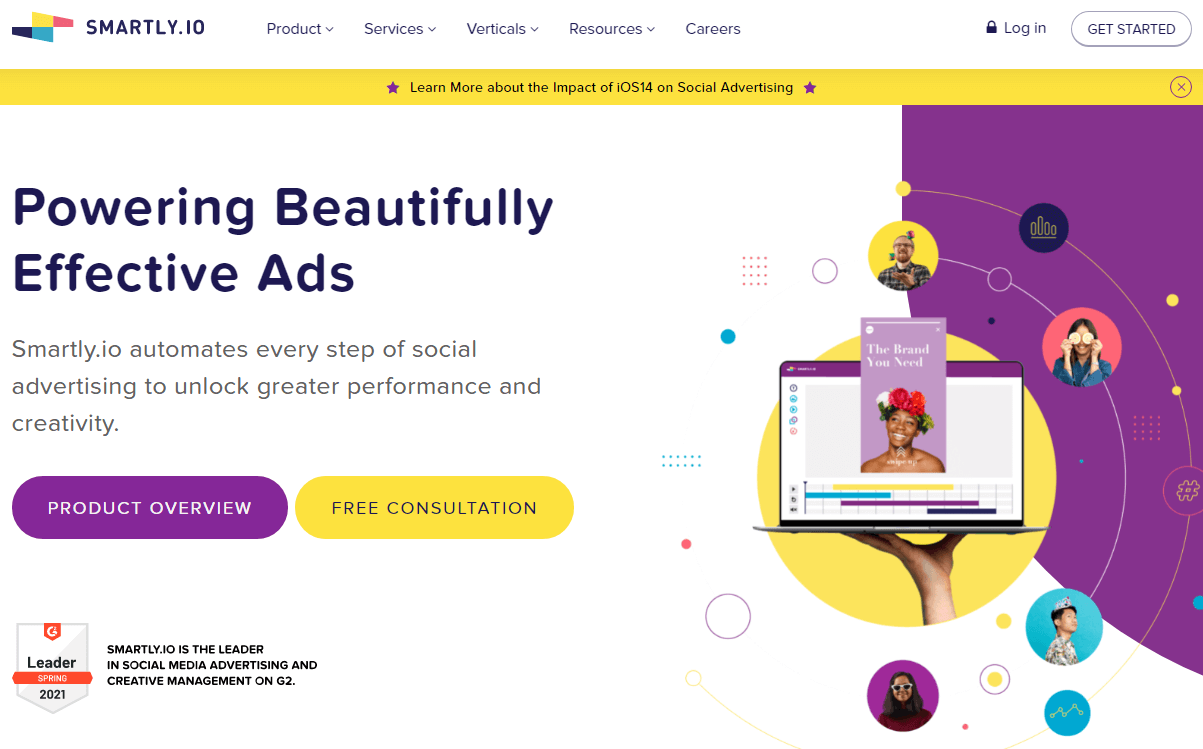 Smartly.io is a tool that will automate every step of social advertising, helping you to boost your business. Thanks to this tool, you will understand consumer behavior better, and you will help your brands to succeed.
Smartly.io will help you to raise your creative bar with its automation tools and templates that will help you to customize your creativity. Next, your ads will be published instantly across all formats and social media platforms since Smartly.io dynamically updates your ads in real-time.
This tool also provides you with Managed and Creative Services that will help you to launch your campaigns and to resolve all your problems with social advertising and creative production challenges.
Adespresso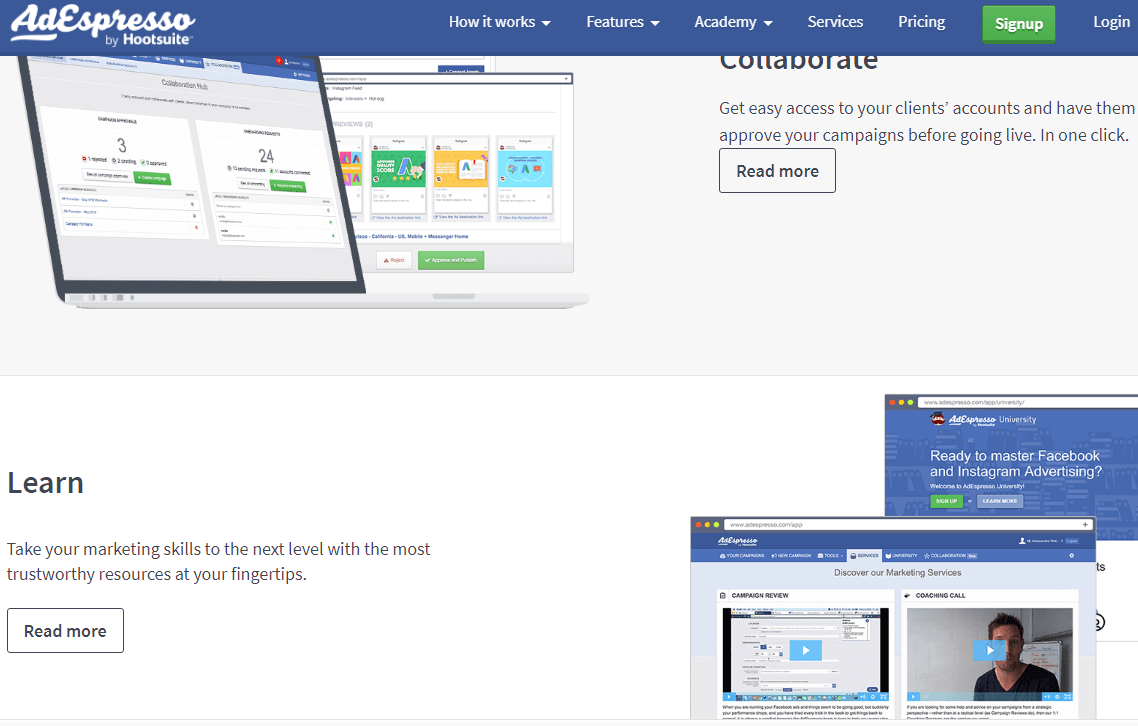 And last but not least, Adespresso is a tool that will help you find the right audience for your brands and products with proper ads. You will easily create all your ad campaigns in one place since Adespresso supports all popular social media platforms like Facebook, Instagram, and Google.
You will manage all ads from one place since Adespresso provides you with that feature, meaning that you will spend less time switching from one Ad Manager to another. You will get all insights that you need thanks to the analysis made in Web, PDF, e-mail, and Excel formats.
With Adespresso, you will easily collaborate with your partners and clients, and you can improve your marketing skills, further moving them to whole another level.
Conclusion
Optimization of your social media advertising is one amazing and vital work. It can also be a source of frustration since it can take a lot of money and time to be completed successfully. You can use the services of many professionals, both individuals, and marketing agencies, but it is good to have in mind some amazing and useful tools like Adyouneed and others. They can help you improve your work, save you time and money, and get professional support.