PPC is short for pay per click, an internet marketing model that charges you a fee every time one of your ads is clicked, which leads to your website. It allows the people who are advertising to make a bid for ad placement in the form of a sponsored link when someone uses the keyword tied to the product advertised.
For example, let's say you are looking for mobile accessories, and you type that in the search bar; the first result that comes up is usually an ad result placed there as a part of a PPC.co advertising campaign.
In this article, we will name the top five PPC agencies that we definitely think you should hire to advertise your product. 
Pearl Lemon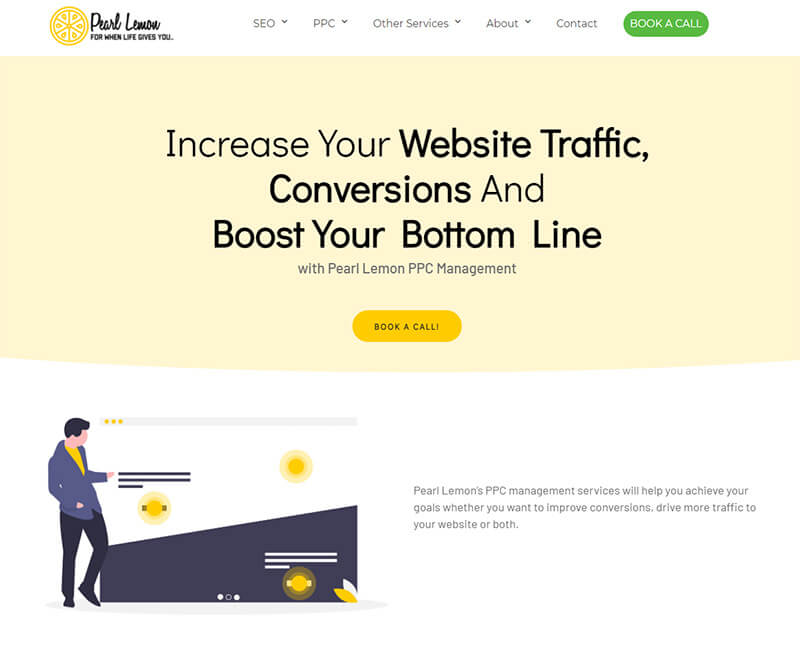 Pearl Lemon is a PPC agency that aims to improve your web traffic, conversions, or both through their expert PPC management services; all conducted by a team with over 25 years of collective experience.
Their team of PPC experts conducts thorough keyword research, writes the copy, will create the landing page, set up the ads, and manage the campaign for you. Pearl Lemon has also won numerous awards for their work; including awards from Clutch, Design Rush and Agency Spotter.
To learn more about their different PPC packages and to get pricing, contact their head of sales to discuss your project outline and needs. If you want to do a little research first, give "Pearl Lemon" a quick Google search and you can find hundreds of their nearly 5-star reviews.
KlientBoost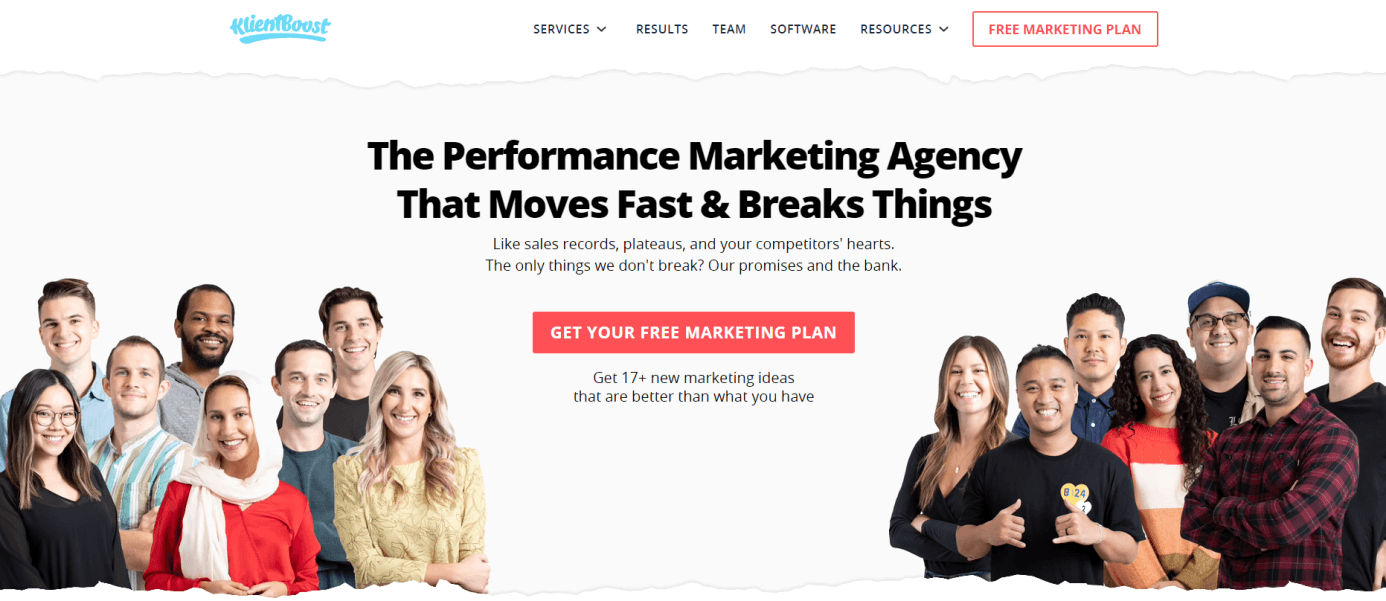 KlientBoost is a PPC company that will allow brands to grow faster through the power of paid advertising. KlientBoost works with some of the biggest Internet companies, like Airbnb, Stanford University, and Juniper networks.
This agency offers you a strong set-up that will help you avoid expensive mistakes, they will deliver a list of experiments that are made especially for your advertising campaign, and you run them, you will also have sessions in which they will tell you about the tactics and strategies that you can put in to advertise yourself the best you can, and they offer a revenue share agreement if you do not feel like taking a lot of risks, but just want to get the reward.
They deliver a marketing plan based on your needs and wishes, you just have to answer a cope of questions first, and you are good to go. KlientBoost is one of the best PPC agencies right now, and we strongly recommend their services. 
Disruptive

Disruptive is a PPC agency that advertises itself as the best PPC agency right now. Their program consists of relocating the funds to not waste them on mundane expenses and to show you the progress of the advertising campaign with their extensive analytics, providing you with all the information you need to know about your PPC campaign. As a result, they will scale your marketing results and will drive you towards your business goal.
Disruptive has over fifty local and national awards showing their dominance as a PPC agency. They take pride in the fact that they did not have to let anyone go because of the COVID pandemic and the economic crisis.
To get an offer from Disruptive, you will have to contact their sales team to iron out all the details, but don't let us talk you into it. Google Disruptive and see the praises and benefits yourself. 
JumpFly
JumpFly is a marketing company that puts a lot of thought into developing, implementing, and managing digital advertising to provide the best advertising results while saving your time and money. And, who does not like their money being spent less?
JumpFly focuses on Smart Digital Advertising, enabling the client to focus on their business or brand while getting the best possible results from JumpFly's marketing campaigns. JumpFly has partnered with Google, Facebook, Snapchat, and Microsoft to provide advertising possibilities on various social media platforms and search engines.
JumpFly offers a referral program to its users as well. The referral program offers for each new client that signs up for their service a $1,000 credit to be used to cover your JumpFly management expenses or a $1,000 cash bonus. But there is a catch. The client referred must be actively managed by JumpFly for 60 days to qualify for the referral program. JumpFly is a great agency that really goes all in for their user, so we strongly recommend checking them out. 
Get Found First

Get Found First is a PPC management firm that takes pride in its devotion to data, hard work, and successful results. They will assist any company with a sufficient budget to create the best possible PPC campaign possible. They are not as recognizable as the first three agencies, but they promise they can live up to the expectations they set for themselves.
Their management plan is entirely focused on your ROI (return on investment), which means they will do whatever they can to make your investment worth the money. They understand the struggle, and they want to provide a referrable service to their clients that will be profitable for both them and you.
Get Found First just waits for a new opportunity to show off their abilities, and maybe your company will be the next that they help. 
Savage Global Marketing
Savage Global Marketing has all the resources, creativity, and talent to help your company get recognized and earn more money. Savage Global Marketing can manage your entire digital strategy or just a part of it, depending on your needs and wishes.
Their goal is pretty clear to everyone – to make the parties involved more money from the product offered. Their case studies and reviews are proof that you need to be sure that Savage Global Marketing is a company that focuses on clear communication with their client and positive results that will be turned into pure profit for you.
Savage Global Marketing is a company that is based in Fort Lauderdale, and if you are from the States, maybe it is important for you that the company you are working with is based in the same country as you. But, one thing we can say for sure is that Savage Global Marketing is a PPC company that is worth knowing about, if nothing. 
Conclusion
These were the top 5 PPC agencies that you should hire, and they are all presented in this article, be sure to check all of them out and contact their sales teams to get an estimated offer. We know that Internet advertising is not easy or cheap, but these companies will help you generate more profit with their marketing strategies, we are sure of it.