Every team member needs to collaborate and interact with others. During the meetings, everyone shares ideas and solutions simultaneously, but with online platforms, everyone does not have to be in the same room.
Whiteboard tools are very beneficial in helping coworkers brainstorm, plan, share ideas or documents and media, share desktops for presenting and focusing on specific material and notes.
The usage and necessity of online whiteboard tools are increasing daily, especially with the current home office job culture and the need for that. 
We are presenting you with some of the most used whiteboard tools at the moment.
Canva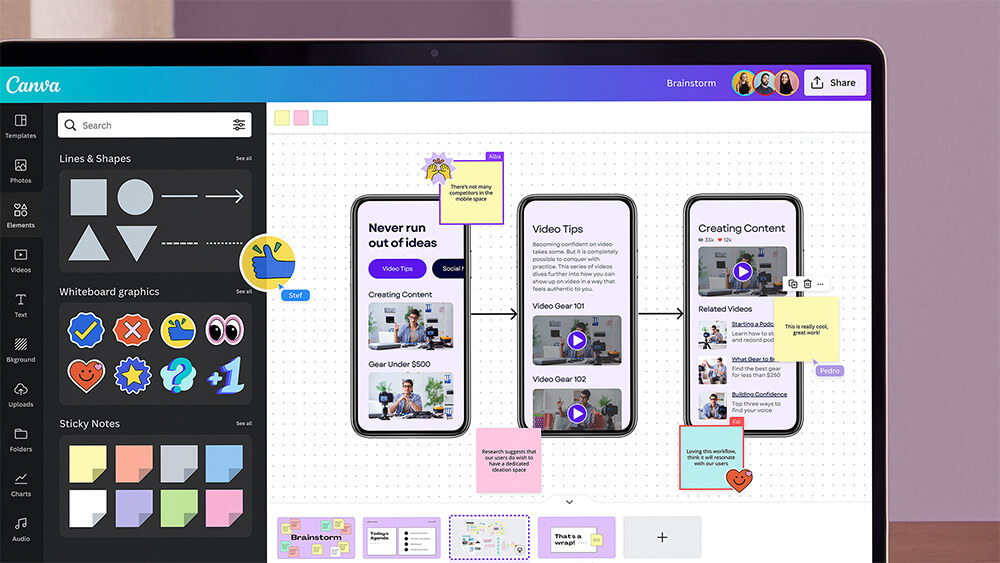 Besides creating amazing graphics, Canva is also well-known as a whiteboard tool that will help you create and share ideas with your team members.
Canva Online Whiteboard is completely free, so give it a try.
Limnu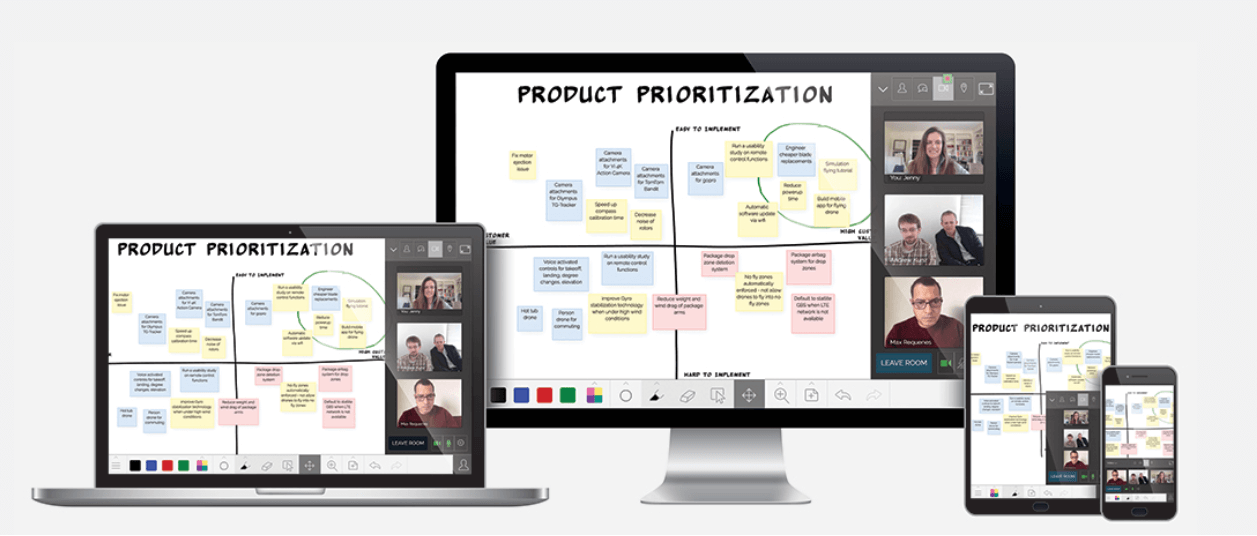 Limnu is an easy-to-use and straightforward whiteboard tool. It covers many features that make online team collaboration easier. It is great for brainstorming ideas, sharing them over video conferencing, or saving them for later. It supports an unlimited number of boards, so everything shared can stay as long as you need it.
It is a safe platform with advanced security controls. Limnu keeps ideas and sketches always available with desktop and mobile Limnu apps. Its trial version is a good base for deciding which paid version goes well with the needs.
Miro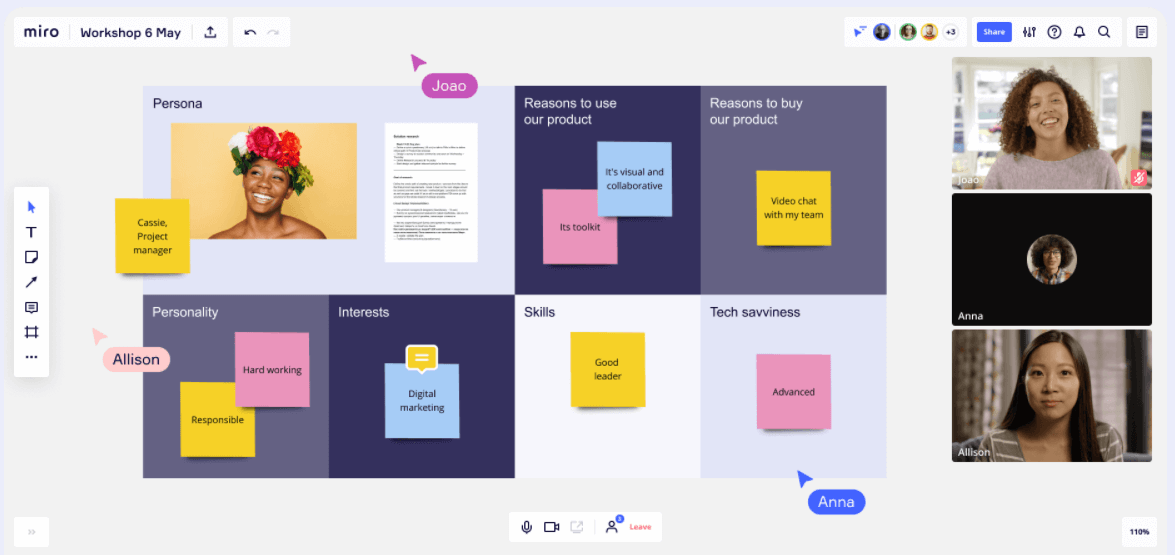 Miro is an excellent tool with unlimited boards without edges. It offers impressive features and widgets for sketching and brainstorming ideas, which can be presented over video conferencing or saved for later for offline team members. It has great document and media sharing features and screen-sharing, which gives a great sense of teamwork.
It has a free version without time limitations, great for small and simple teams. Other packages offer many highly productive features. Based on the size of your team and needs, you can choose your pricing plan.
Ziteboard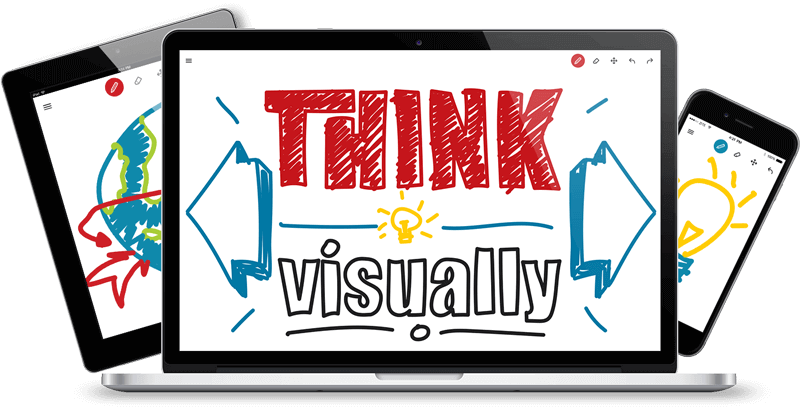 Ziteboard is an online tool that was first developed for education but also used among team members for idea-sharing. Users can share documents, edit or draw sketches. Team members can talk over audio or video chat or save and send/export documents for future use and communication.
Ziteboard can be used as a web and mobile app. Its free plan has no time limitation, being suitable for small and simple teams. Other plans offer many advanced features preferable for bigger and more professional teams.
Ayoa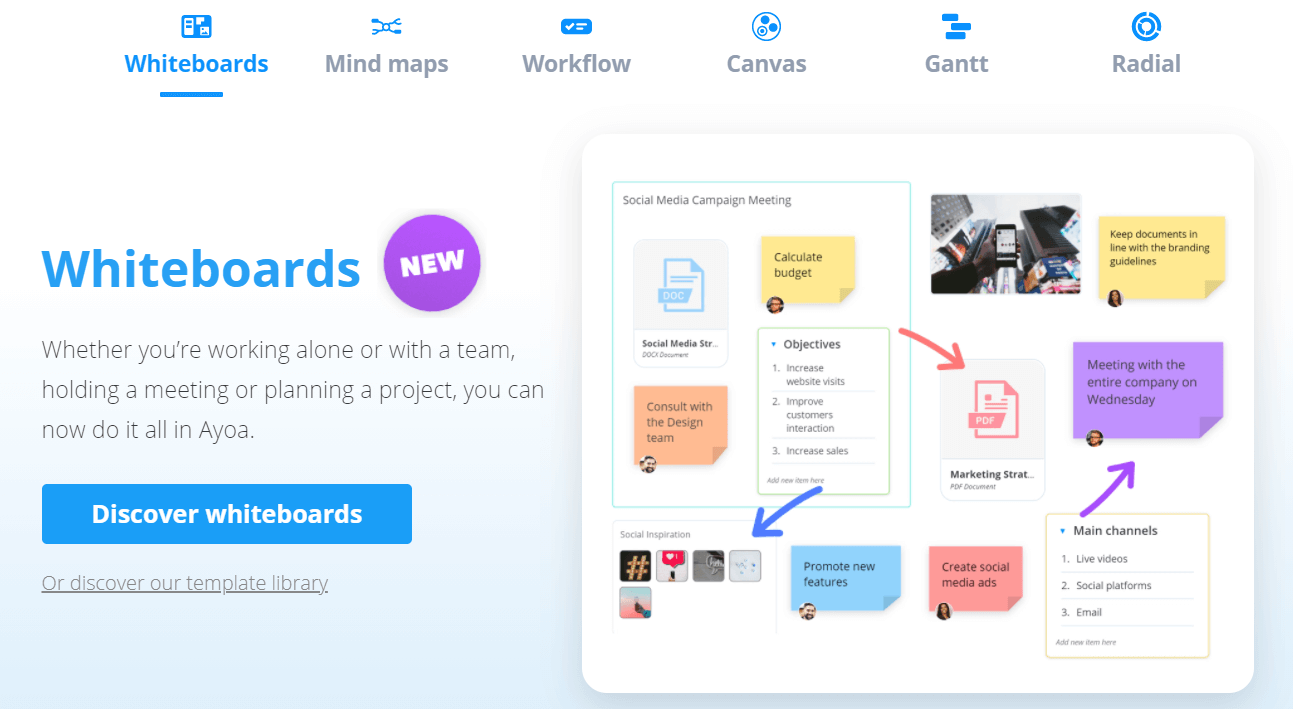 Ayoa is an online platform that is adjustable for diverse teams and unique team members. With theirs features, they transform differences into productive and successful stories. They offer unlimited widgets for sharing ideas, creating flowcharts, and visualizing solutions. Users can select among many templates and views which suits the best to their teams.
Ayoa's free plan is great for small, well-organized teams. Other pricing plans offer unlimited boards and advanced features needed for larger teams and bigger projects. 
Microsoft Whiteboard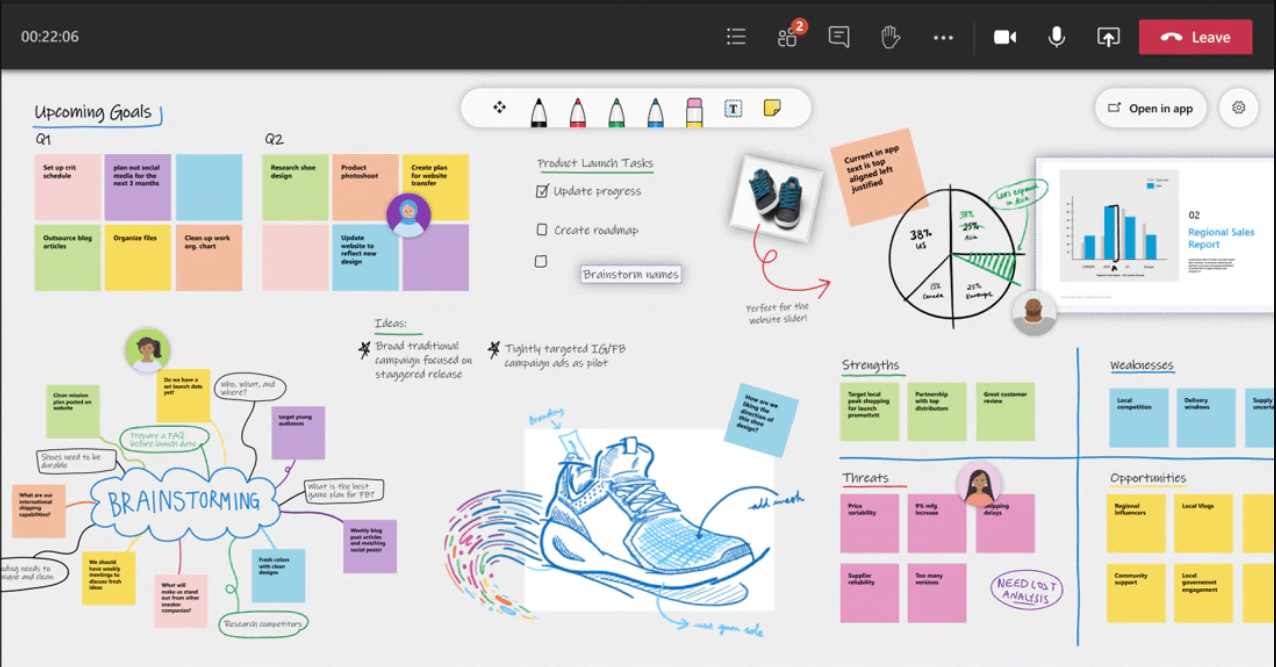 Microsoft Whiteboard is an online tool great for teams and education. It is a free cloud-based platform where ideas can be shared, saved, and edited. Any work can be monitored with real-time collaboration and feedback. It supports video conferences and board sharing for better teamwork. It is a free tool that only requires a Microsoft account.
Whiteboard.fi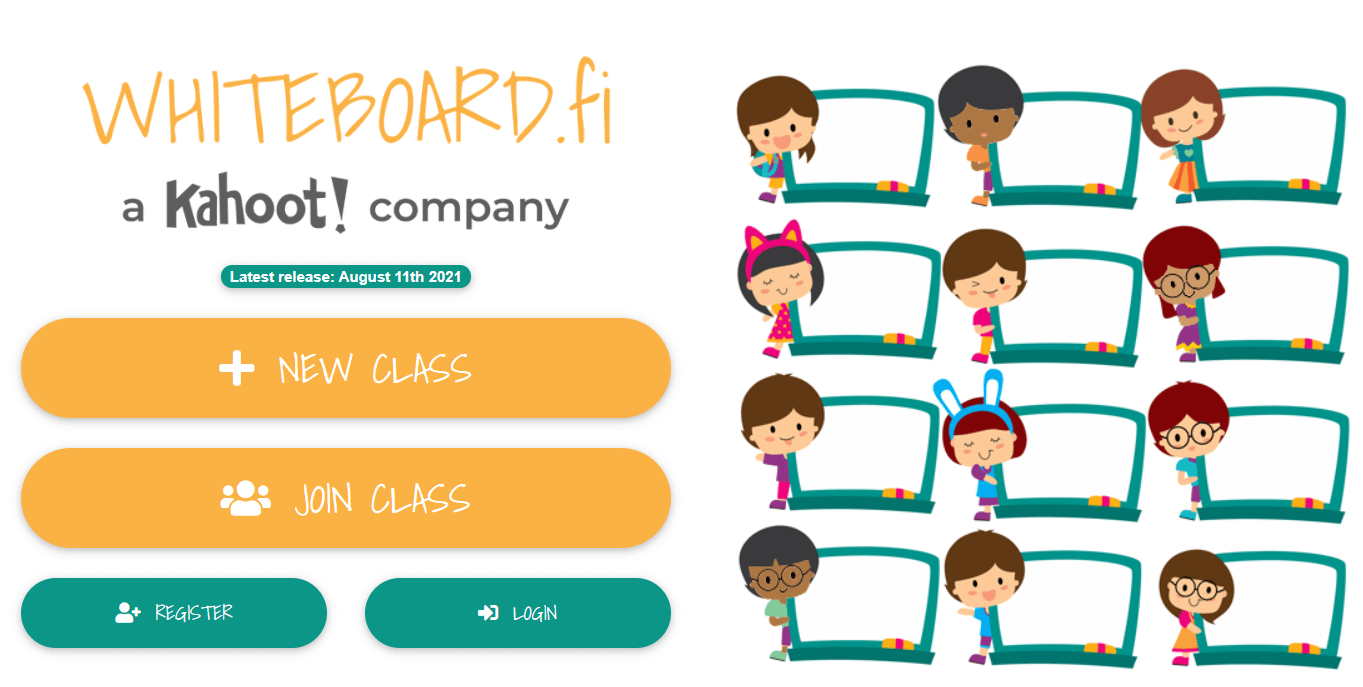 Whiteboard.fi is a bit different tool, designed only for education. It is a platform for teachers and students with the available unique board for every student. Teachers can assign tasks and monitor them with real-time feedback. Teachers can share their own board with all students and collaborate with other teachers. Whiteboard.fi offers a simple free version and two paid versions based on the features.
Conclusion
The mentioned platforms are currently the most popular. Even though they have the same goal and purpose, testing them shows differences by which users can decide which platform best suits their needs.