We can rightly refer to the present time as the digital era in the history of Humankind. Anything around is linked to the world of the internet. With almost all forms of tasks completing online, it sure is a wonder to know how it all works.
In recent time, almost everything has an online presence either through a dedicated website or part of a social platform. Websites have undoubtedly taken over as a key component of any initiative, business, work, and lifestyle.
From office work to set up your own business, making a website is vital for survival. It not only makes it easy for trading and communication but also makes it lightning fast.
People from all around the world are closely coupled with the online instance either through some social media platform or their extent of daily work. Knowing the potential entails, 'How to make a website from scratch' is the first question that pops up in anyone's mind.
Ten years before, e-commerce was not a widespread name. People now depend upon a website to make it all work. There are many who seek professional consultancy and support on making website. However, given the technological advancements, one can make a website on their own with little background knowledge. If you do need further assistance, feel free to contact a web design company in Los Angeles as they'll gladly help you out with any roadblocks.
Box Out : In order to get started down the right path to building a brand new website, you're going to need an (affordable) domain name and hosting. We recommend the web hosting which we have tested, i.e SiteGround
Sign up for SiteGround  (Discount added into the link)
Here's a guide on How to make a website from scratch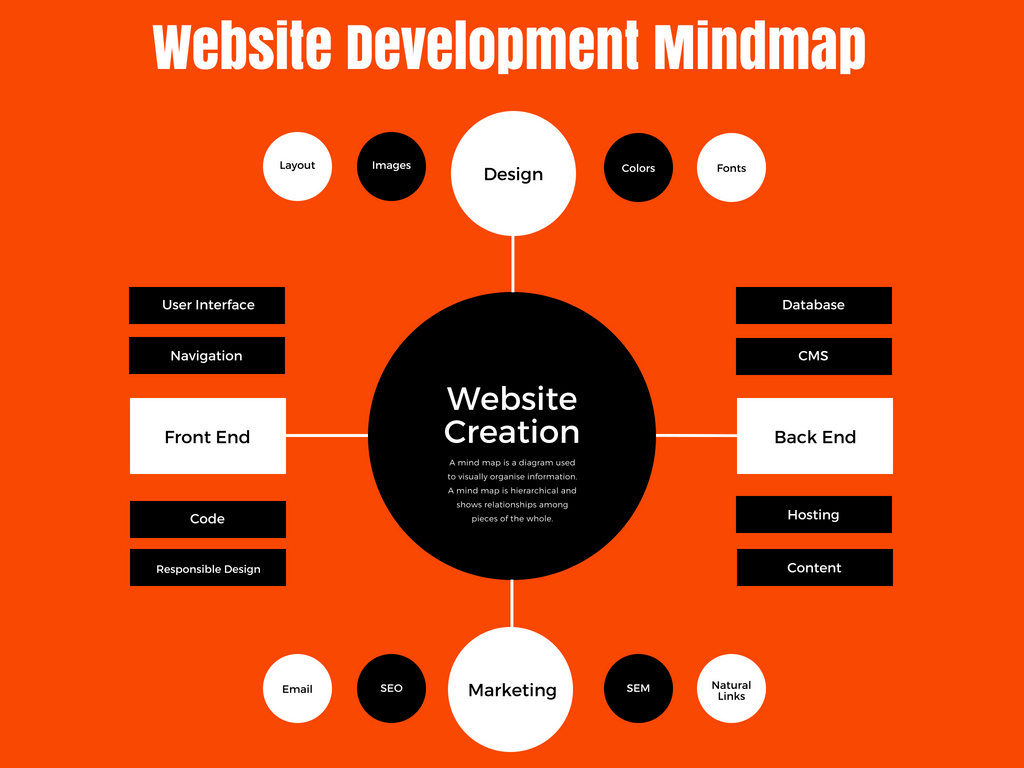 To make a website, a person must make sure it is a responsive one. It should be friendly across multiple devices like laptops, mobile phones, tablet etc. Not only it helps in ease of accessibility, but it also builds the foundation of your brand reputation. A responsive website always helps gain better customer relations.
Here are some tips for making a good website : –
Planning your website
Before creating a website, it would be wise to draw a layout of it. For example, placing a header, a navigation bar, main content, side content, and footer.
Keep it realistic, easy to access and simple should be the mantra.
Decide the purpose of your website. Pour your passion into it to make it work. It can be starting a blog with WordPress, socializing, e-commerce, etc.
Plan it out for the time you will give it. The financial commitment towards it is also important. It doesn't have to be big and elaborate. It should just consider what it can do for you and your visitors. You also need to look out for the traffic of your website.
After you have decided on the above, gather all the content required for your page. There can be different types of content like media content, image content, adding widgets, etc. If you wish to put contact information you can, but with great caution.
There is a homepage for every website. But what after that? If you want to make the visitors stay longer on your page, plan it out accordingly. Make navigation buttons and other links crystal clear for them to stick around.
Nowadays, it's all about smartphones and tablets. Your website needs to have a good user interface for all devices. This will make way for more visitors. By making different versions, the website will also last longer. Create a responsive design and adjust the format accordingly.
Build the website
When you are done with your basic planning, executing it is the next part. Deciding on a tool or a method is crucial.
Building the page, yourself
This is the very first option. If you have applications for website building, it won't be difficult. You may need a bit of coding. HTML is a standard language to create a website. CSS (Cascading Style Sheets) is the tool that describes the style of an HTML document.
Combining these two, you will get a basic web page.  There are advantages and disadvantages to it. Hence, software for website designing makes it an easy process to build a site.
Content management system (CMS)
CMS is the second option. Content management systems (CMS) like WordPress, have made it accessible by creating a website easily. To put it simply, a CMS or website building platform is useful in managing your content and building a website. There are many site-building platforms like Joomla and Drupal.
Choose the correct platform according to your needs. Once the CMS is hosted, you can handle your website from any part of the world that has internet.
Making a website from scratch
This is the third option if you decide to make a website from scratch. HTML and CSS (as mentioned above) are the two things that you need. These are important if you have a professional website. Some others are-
CSS- It gives more flexibility in styling HTML. It's easy to change the fonts, colours, header with this.
XHTML- Almost like HTML, this one is a stricter version. There are a set of rules for marking up information through this.
HTML5- this is a revision of the standard HTML and will eventually absorb HTML4 and XHTML.
You need to learn JavaScript (a client-side scripting language) to add interactive elements like maps, charts, etc to your site.
Server-Side scripting like PHP or ASP along with JavaScript or Python can be used for changing the way you page looks to different people.
Ajax can be used where there is a lot of traffic on the website such as an e-commerce page. It helps to bring in new information from the server without refreshing the page.
This is the last option if you don't feel capable enough to set it up on your own. This is better, especially for advanced sites. You may want to ask for the person's past work and check for references for background knowledge. Communicate your needs clearly.
Sign up for SiteGround  (Discount added into the link)
Going live and testing your page
You can register for a domain or blog name on a cost. Keep this name simple so that you can remember it and is easy to spell. A domain ending with a dot com will help create more traffic. The only problem is that the easier ones are taken away. So, let your creativity flow!
Check for potential design flaws, broken link, missing tags and SEO (search engine optimization).
Run your website. Test it for usability through your friends or family. Do not tell them what to do. Let them navigate themselves and you will come across certain changes that are needed. Another option is to test the website through websites
Choose an appropriate web host and upload your website. This web host should have an FTP feature (file transfer protocol), or you can download Cyberduck or FileZilla.
Web considerations, tips and tricks
Sort out ideas- If you are running your website for business purposes, narrow down certain concepts. For example- which idea is the most profitable, commitments required, which are the fun ideas, etc. In the end, you will be giving most of your time to it so choose practically as well.
Define your goals and achievement- Understand whether you are making a page for fun, for profit, for your hobby or combinations of two. This will help make a design and sense to whatever you are doing.
Get ready for competition- It's a highly competitive world out there since any person can start a site. Use Google AdSense to earn money as the traffic comes to your site. Keywords are important in such matters as people search in specific terms. Due to these terms, the traffic to your website can get the required attraction.
Duties and responsibilities- If you are running an e-commerce site that sells products, will need more vigilance. Expect a higher level of attention and maintenance. Prompt answers to questions, managing complaints are some aspects to deal with.
Know your viewer/market and then act- Ever wondered what kind of visitors should you attract? This is an essential part of the website to gain a name. You can conduct market research to know your audience better. Any information is better, such as the age of your audience, their interests, profession. This will help to cater to their interests and your opportunities will grow.
Keyword research- Do proper research on your keyword. This is relevant if people searching for topics are using appropriate words. In-demand keywords will help you get amazing search engine ranking. There are tools like SemRush that will help you with the keyword research process.
Advertising your page- spread the word amongst your friends/family. You can use Article Marketing by creating SEO optimized article and posting it on other sites.
Relevant and quality content- This point goes without saying. People come to your website to know more about it. If there is no valid information, they will not be interested. This will lead to higher bounce rates. If your words or designs are not clear, it may prove fatal. Listen, observe and learn. You don't want a frustrated audience in the end.
Make sure to have Call-to-action bars- this is a small piece of content in your page. It directs or instructs your viewer to do a specific act. For example- having a "sign up", "subscribe", "try for free" bars are useful enough.
Sign up for SiteGround  (Discount added into the link)
Gearing up for your website
To keep pace with the speed of the digital world, you need to have an online presence. With the above guide steps and suggestions, making a website should no longer be a distant dream. Although creating a website is simple and easy, there is a lot of hard work if you are going professional with it. To make sure your presence is maintained, Keeping the website updated is the key.
It's never too late to begin. We might face hurdles to start with the initiative, however, giving up is not the solution. As rightly said, 'better to fail than not to try at all.'
Sign up for SiteGround  (Discount added into the link)
Infographic: How to make a website
For visual learners, I have created this info graphic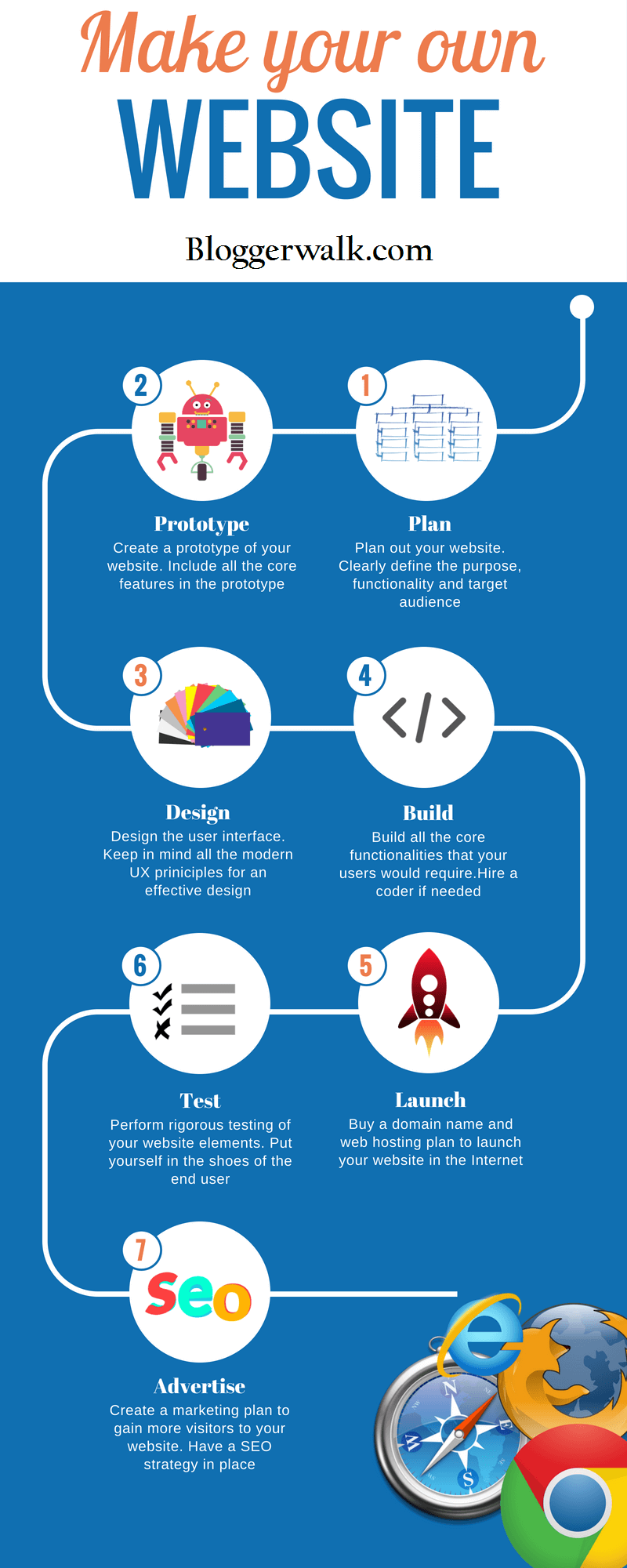 Sign up for SiteGround  (Discount added into the link)